Thomann's Gearhead University 2019 – Summer Camp edition – is over and we are sad to see our YouTubers leave, despite them having smiles on their faces and many talented people to call new friends. Adventures were had, friends were made, music played, fantastic videos produced and unforgettable moments shared. See for yourselves in our #TGU19 Aftermovie below…
---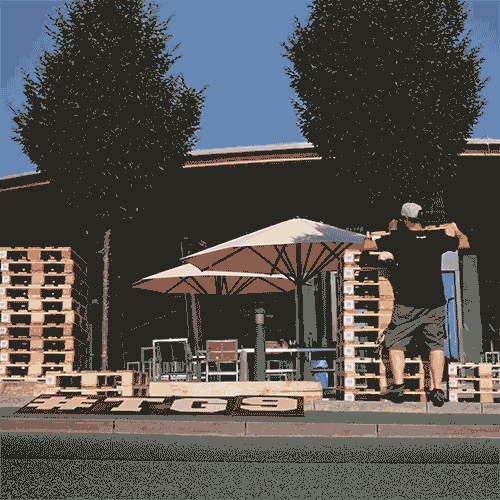 ---
June 8th – 11th: what happened? Well, just the coolest event in guitar history! After #TGU18, we decided to gather all our friends once again to make our Gearhead University happen. 28 music YouTubers continued (or started, for the new entries ;)) their studies with us in Treppendorf – it was all about gear, reviews, chats, meeting friends and having a great time hanging out around the tent, the pond and chilling with some BBQ.
Our sponsor brands, including Paul Reed Smith Guitars, Fender and REVV showed up with super cool gear that was available to try in our mystical tent (yes, really!). VIP artists such as Mattias IA Eklundh, Rob Chapman, Jen Majura, Chris Buck and Tim and Scott from Polyphia also attended the event and shared moments with the YouTubers. The warehouse was open for everyone to test whatever they wanted among our 90.000+ instruments and equipment, and the video team was more than happy to provide real-time video editing with multiple professional camera configurations and the highest level of audio quality possible.
To see what happened we encourage you to check our YouTube, Instagram and Facebook channels.
Here is a link to our Instagram Stories during #TGU19
Also every video that has been made during the event can be found under our #TGU19 playlist – it's going to be updated regularly!

---
PHOTO HIGHLIGHTS
DAY 1
---
DAY 2
---
DAY 3
---
DAY 4
---
A VERY WARM & SPECIAL THANKS
Our special GUESTS that we now call friends:
60 Cycle Hum / Adam Neely / Agufish / BassTheWorld.com / China Guitar Sceptic / CS Guitars/ FilippaQ / Gear Gods / German Music Reviews / Guitar MAX / Jay Leonard J / Jayme Lewis / Kfir Ochaion / Mary Spender / Nathan Navarro / Patrick Hunter / Paul Davids / Pete Cotrell / Pete Thorn / Philip McKnight / Produce Like A Pro / Samurai Guitarist / Spectre Sound Studio / Steve from Boston / The Bass Channel / The Guitar Geek / The Tone King / That Pedal Show
Thank you so much to our SPONSORS for making this event happen!
And last but not least, our awesome team (both Thomann team and video team) who did an EXTRAORDINARY job to make all the content that you saw and will see happen. You're the best team the world!
---
And a big thank you to whoever participated online by suggesting ideas to our YouTubers or plain simply commented on our Insta stories, FB posts, YouTube videos and livestreams. See you next year!