Superbooth 2019: All Synth & Music Tech News
Superbooth 2019: All Synth & Music Tech News
Now in it's 4th year, Superbooth has proved to be the world's premier synthesizer event allowing press and public alike to join in celebrating innovative new products, releases from top brands, participating in interactive workshops, watching concerts and networking with fellow synth enthusiasts. #Superbooth19 is happening from Thursday May 9th till Saturday May 11th. What are you waiting for? Get to the FEZ-Berlin and join in the festivities!
???

How do I stay updated on Superbooth 2019?

Don't worry about a thing, we will keep you in the loop here on the t.blog, through our Superbooth playlist on our Thomann Synthesizers YouTube channel and on our Instagram account. All Superbooth 2019 coverage and synth-related videos will be posted there, so please follow and subscribe now!
?#Superbooth19 YouTube Playlist ?
? Instagram ?
---
Live Updates
Teenage Engineering never ceases to impress! They finalised their 170 modular synth, which works great with the 400, the new 16 or the OP-Z!
???
The Impulse Command from Analogue Solutions, a semi-modular analog stereo synth machine, is equipped with fully analog audio and modulation circuits, stereo filters, stereo effects, and a 16-step CV sequencer that creates rhythmic and melodic loops: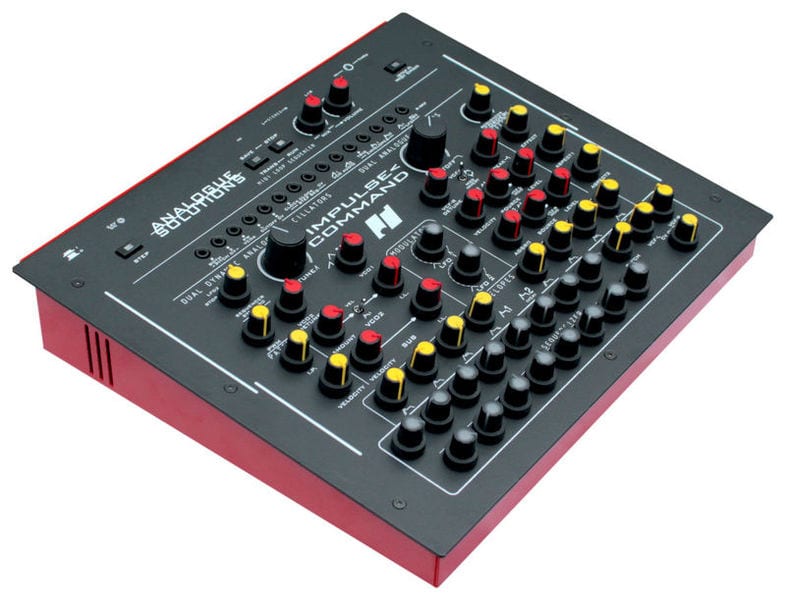 ???
Korg introduces its Nutube technology into the synth world and presents the new Korg Volca Nubass – a tube-powered synthesizer! The Volca family is growing!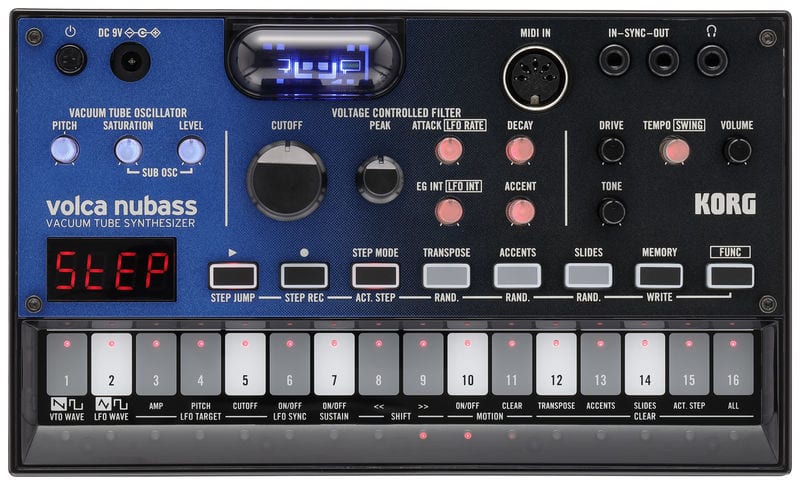 ???
Behringer completes its arsenal of legendary synth remakes with two drum machines, the RD808 and the RD909, both completely analog:
???
Steinberg announced the Retrologue Hardware, a physical prototype that integrates the Retrologue 2 virtual synth:
???
MFB brings you this analog drum computer, the MFB 301 Pro, featuring 8 instruments (Bass Drum, Snare, Clap, Tom, Bongo, Clave, Cymbal, Hi-Hat) taken from the classic 1979 MFB-301 and MFB-401. Beats can be programmed with 16 steps but by chaining two patterns allows you to make beats with 32 steps. For more details check out the product page.
???
Novation announce the height of their polyphonic synths to date: the Summit. It features 16-part polyphonic synthesis, multitimbral on two sections; based on peak architecture; 61-key semi-weighted keyboard with velocity and Aftertouch and so much more. Available for preorder in our shop!
???
Five new Eurorack modules from XAOC including the Sarajewo, Samara II, Timiszoara, Nin and Jena:
???
Moog announces the Matriarch 4-Part Paraphonic Semi-Modular Synthesizer with Patch Option. This one is sure to make a splash:
???
Exclusive first look at the incredible Elektron Digitone Keys:
Although it won't be available in our shop for another few weeks, check out the product in our online shop for more details at ? this link ?
???
IK Multimedia announces the UNO Drum analog/PCM drum machine, available soon in our shop! Check out the photos and video below for more info about its features:
---
Tickets & more information
Please visit the official Superbooth website for tickets and full details about the event.
#Superbooth19