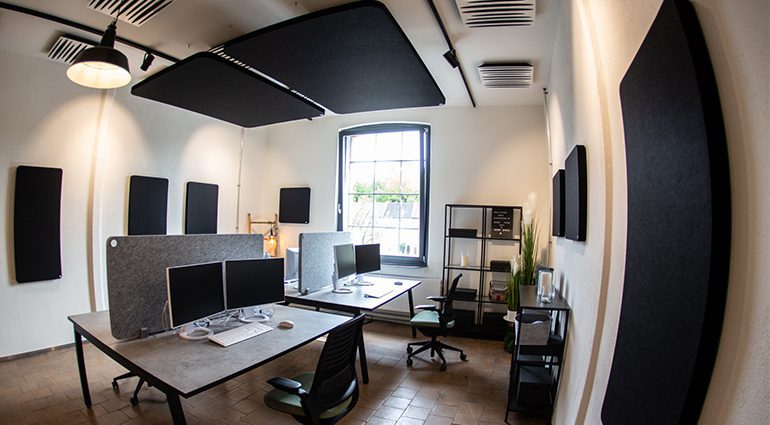 Room. Sound. Design: T.akustik Celebrates its Birthday
Room. Sound. Design: T.akustik Celebrates its Birthday
A year has passed since the big relaunch of t.akustik. What an exciting journey. Since then, our specialized department has been offering easily-configurable solutions for the acoustic improvement of rooms such as recording studios, control rooms, home studios and rehearsal rooms with great success. Just in time for the first anniversary, t.akustik is now rolling out a new category: the acoustic optimization of offices of all sizes. The date couldn't have been chosen more perfectly, could it? A new t.akustik Office category, new room configurator, new room sets – things are progressing happily!
---
Optimal sound hand in hand with aesthetic design
In many areas, the room acoustics are just as important as the look. With the modules from t.akustik, rooms can be set up in such a way that they meet all requirements for optimal room sound. With the aim of acoustic improvement while at the same time aesthetic aspects, t.akustik offers individual products that can be combined with one another and fit seamlessly into the design of the room, as well as complete room concepts. The special thing about t.akustik: With just a few clicks you can use the online configurator to have complete solutions suggested and put together according to individual requirements, room size and your personal budget.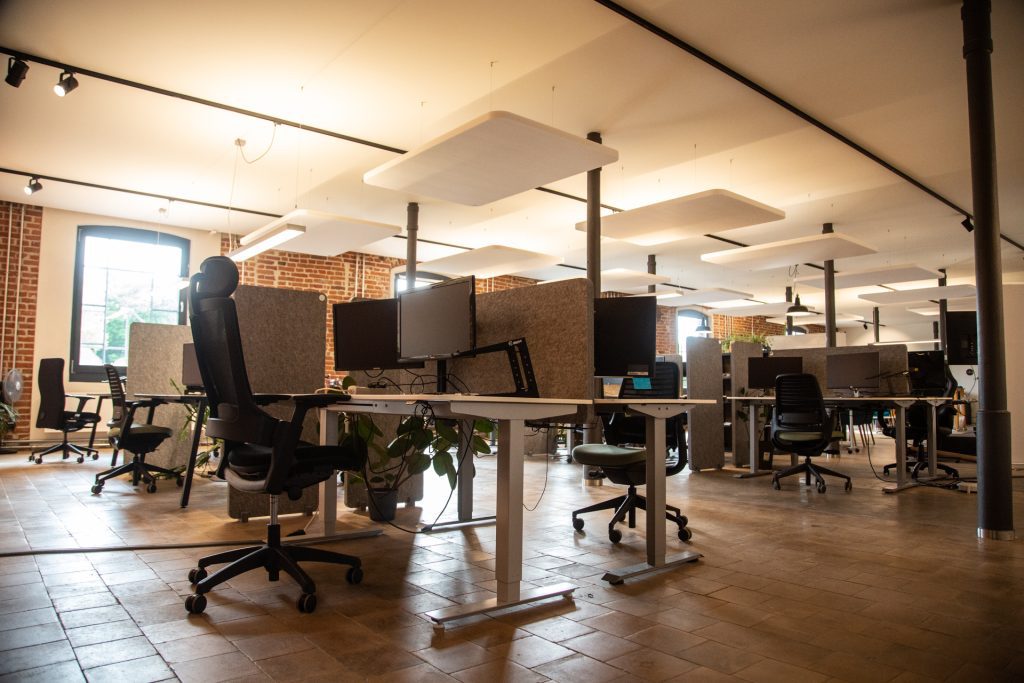 Proven range for the perfect surround sound
At t.akustik you will find pragmatic, well-thought-out and equally high-quality products for interior design acoustic room optimization, such as absorbers to improve the reverberation time, prevent reflections and reduce room modes. For example, you use diffusers to break up reflections and to avoid flutter echoes, resonances and comb filter effects. Bass traps help to improve the lower frequency range in recording studios, home cinemas or rehearsal rooms. Drum shields, vocal booths, mic screens and a number of other products also support the perfect spatial sound through sound isolation. Everything is available and is perfectly combinable.
Completely new category: t.akustik Office
Just in time for the first anniversary, t.akustik starts a new category: acoustic solutions for the office from single to multi-person to open-concept offices. We all love modern, spacious industrial offices and co-working spaces. But the acoustics and speech intelligibility are often poor when the ambient volume is high at the same time. Noise is the disruptive factor most frequently mentioned by employees in offices. Concentration and performance as well as health suffer from disturbing noise levels. The confusion of voices and noise is at the expense of speech intelligibility, which ultimately degenerates into permanent stress without the acoustic optimization. It is only logical that the category t.akustik Office was brought to life and various complete packages were put together for the room acoustics at desk workstations.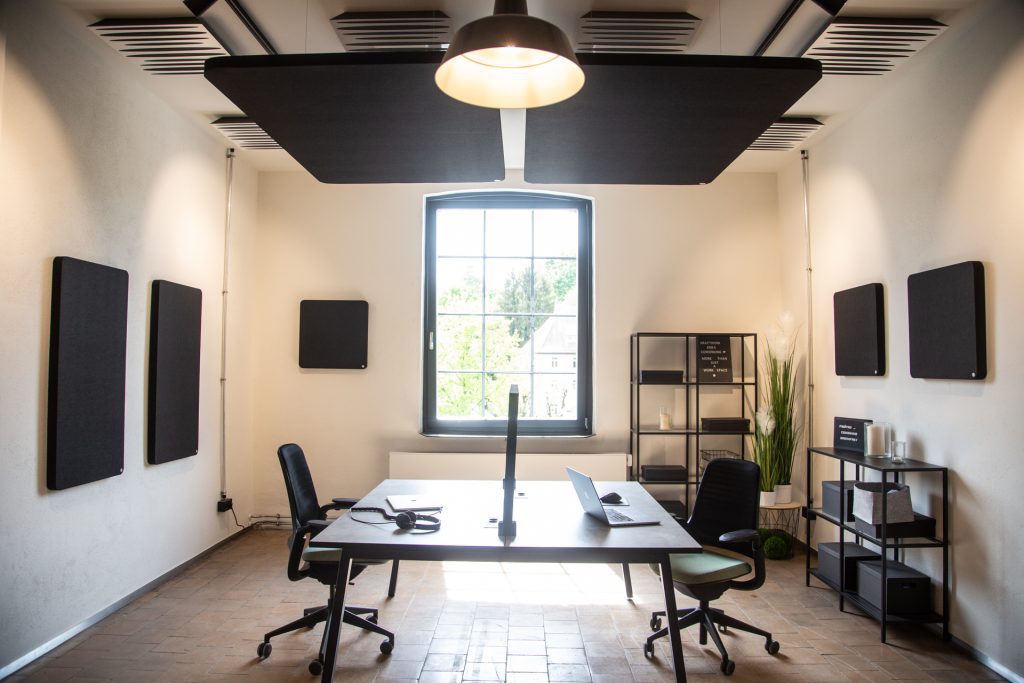 New room configurator for single, multi-person and open-concept offices
And of course you can also use the new online configurator in this new category. You simply click on the number of people, then select the desired color and you will first receive information on ASR, VDI and DIN specifications and the level reduction. Also, sets will be suggested to you that match the size of the room or the number of people.
New preconfigured room sets at t.akustik
Based on the resulting room size, t.akustik has put together several room sets in the Office division as a suggestion for optimizing the room's acoustics. The room sets start with individual offices, extend with the Office Set Duo to the two-person office and finally with the Office Set Open Plan to rooms with more than 30 square meters. The different solutions are ideal for the entire range of offices, from home office to large-scale call centers, but also schools and sports facilities.
All t.akustik products can be found under this link
To the online configurator and all products from t.akustik Office
With t.akustik Office to acoustically improved working conditions
As is well known, t.akustik products have been around for decades. The big relaunch a year ago gave this very special department another boost. Clearly the need and demand are there. We are all the more pleased about the pragmatic solution and planning approaches and the associated success of t.akustik. And the fact that office acoustics are finally becoming a key topic of our time reflects all the more the importance of speech intelligibility, soundproofing and frequency optimization in music and everyday work.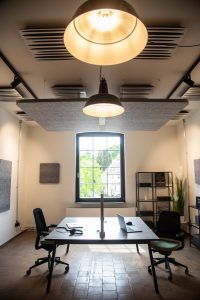 A reason to celebrate and a heartfelt thank you
We are very happy about the one-year birthday after the big relaunch of t.akustik. Firstly, the date is clearly a reason to celebrate and secondly, it is an opportunity to thank you, the loyal customers of t.akustik . After all, the success would not have been conceivable without you and your trust in our solutions and products.