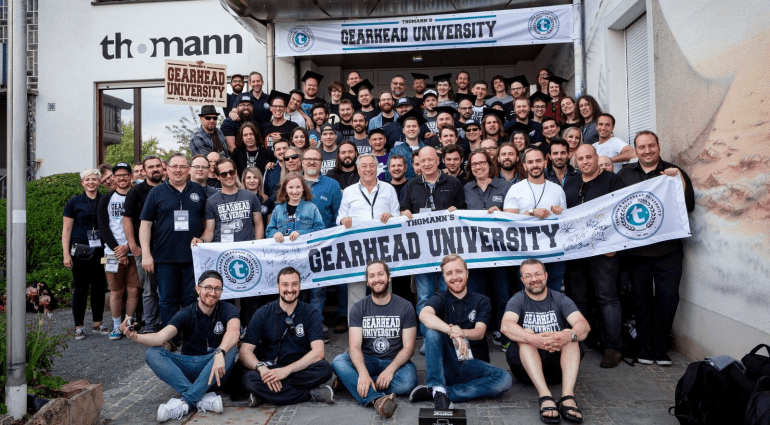 Review & Thank You – Thomann's Gearhead University 2018
Review & Thank You – Thomann's Gearhead University 2018
The summer semester of Thomann's Gearhead University – The Class of '18 – #TGU18 for short – is over and all graduates have passed successfully. Here is a short review of the big YouTube event.
From May 17th to the 22nd, over 25 well-known music YouTubers began their studies with us in Treppendorf – instrument/gear testing and video production were the main subjects and filled the participants' timetable.
Over 35 top brands including Hughes & Kettner, Ibanez, Laney and Orange and top-class artists such as Nita Strauss, Guy Pratt and Jen Majura were guest listeners at the event and filmed with brands and YouTubers. They had a warehouse with over 90,000 instruments and equipment at their disposal, Europe's largest music store including the entire campus as the shooting location and a video crew that shot in five extraordinary video rooms and edited for the YouTuber.
Their dissertations can be found in the next few weeks (some are still in post production) under hashtag #TGU18 on YouTube, Instagram and Facebook .
You can find our contributions to the #TGU18 playlist on our YouTube channel!
In our live updates you will find information about what happened on each day.
We'd like to take this opportunity to thank all the YouTubers and brands who made the event absolutely fantastic. Thank you, thank you, thank you: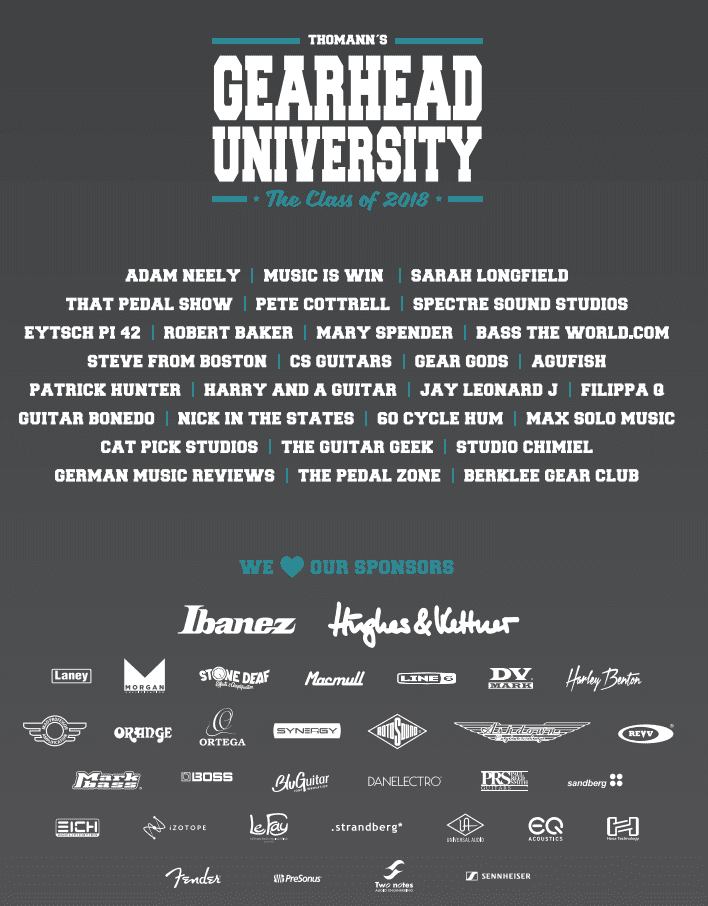 A special thank you goes out to Henning Pauly and the incredible helper team!
You are the best, a thousand thanks!