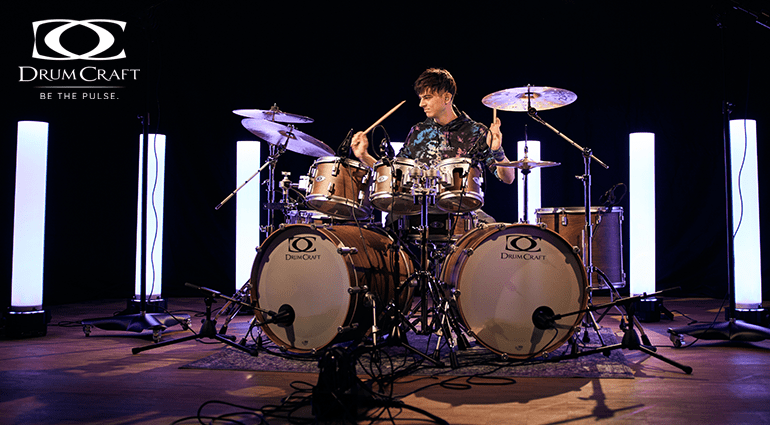 Reimagined • Redefined • Reborn – The Return of Drumcraft
Reimagined • Redefined • Reborn – The Return of Drumcraft
Yes, you read that right Drumcraft is back! The drum brand of the late 00s to early 10s is back and better than ever. After being discontinued by Gewa, the beloved brand Drumcraft has risen from the ashes like a phoenix! Following research and development and rigorous testing from the Thomann drum and percussion team, Drumcraft returns to the market with three series of drums and a full swathe of hardware. 
---

Kicking us off in the world of Drumcraft is the Series 3. The Series 3 is aimed at new drummers and offers awesome features for an entry-level drum set. 
The 7-ply poplar shells and 45-degree bearing edge make for a warm tone and fierce attack, the kit also comes equipped with a 4-piece hardware pack which means all you have to do is add cymbals! The series 3 is available in a standard and studio configuration and in two finishes: black and natural grain. 
Next in the Drumcraft lineup is the Series 4, perfect for the intermediate player. These versatile drum kits are perfect for any environment whether that be the stage, studio or creating content for your social media channels.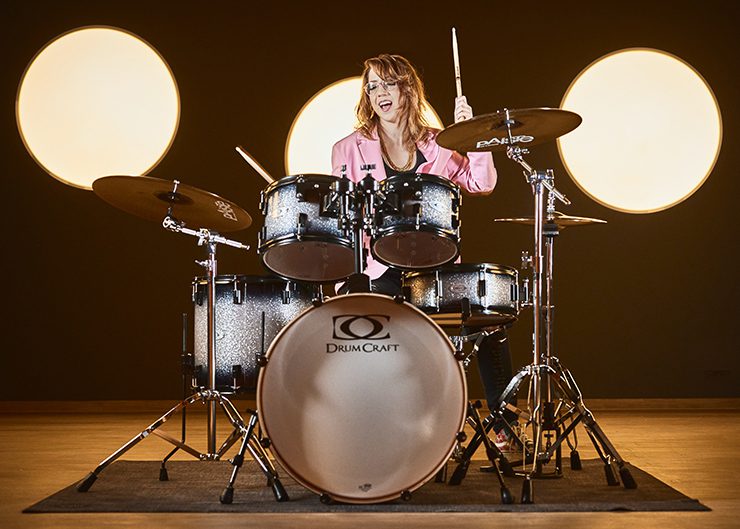 The 7-ply mahogany/poplar shells with a 45° bearing edge a warm, precise modern and massive sound! The series 4  is available in three configurations Studio, Standard and two up two down. All Series 4 kits come with a full 4-piece set of hardware and are available in five finishes: Sherwood Green Fade, Platinum Sparkle Burst, Cream Mocca Burst, Cardiac Burst and Bright Arabica Fade. 
Last but definitely not least in the Drum kit line up we have the series 6, The Series 6 offers precision craftsmanship for ambitious drummers! The series 6 embodies all that Drumcraft stands for precision-engineered high-performance drums.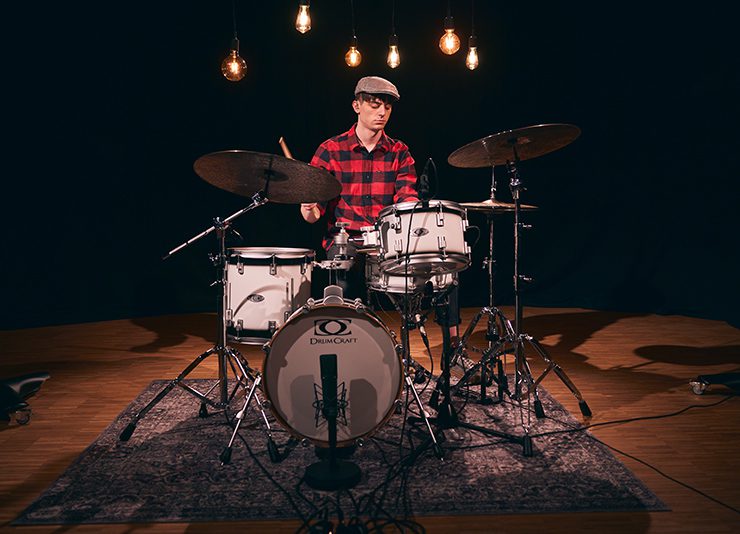 The series six is available in four configurations Standard, Studio, 2Up 2Down, and Jazz. However, the series 6 does not conform to configuration standards and you can use the Drumcraft creator on the drumcraft.com homepage to create your own configuration or purchase any single shell from Thomann.de. 
The Series 6 shells are 6.4mm 8-ply Maple/Walnut Which creates a beautifully rich and intense tone with a fierce attack. The series 6 is currently available in four finishes: Scottish White Burst, Black to Purple Fade Sparkle, Satin Black, and Satin Natural.
Looking for a new snare to add to your collection? Drumcraft have you covered with a full range of stand-alone snare drums from the series 6 range.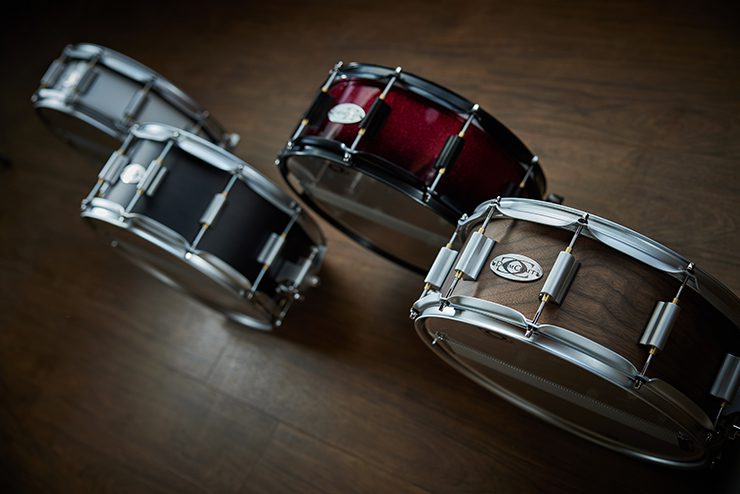 The series 6 snares offer the same walnut maple configuration as the rest of the series and are available in 14X5, 14X5.5 and 14X6.5. The most notable feature is the ever trusty and long-lasting nickel works throw-offs featured on the series 6 snares!
Not only are we getting new drumkits from Drumcraft but also a full range of new hardware! 
The Series 6 hardware offers strong, reliable and stable hardware solutions for pro-level drummers and can hold its own in any situation on stage. With large tube diameters and heavy double bracing, the series 6 hardware is ready to rock and roll! Collapsible boom stands and memory locks make for an easy pack down and set up!
---
Your Feedback
Are you ready for the return of Drumcraft? The time is now! What do you think of the new catalogue of Drumcraft products? Which are you most interested in? Let us know with a comment!