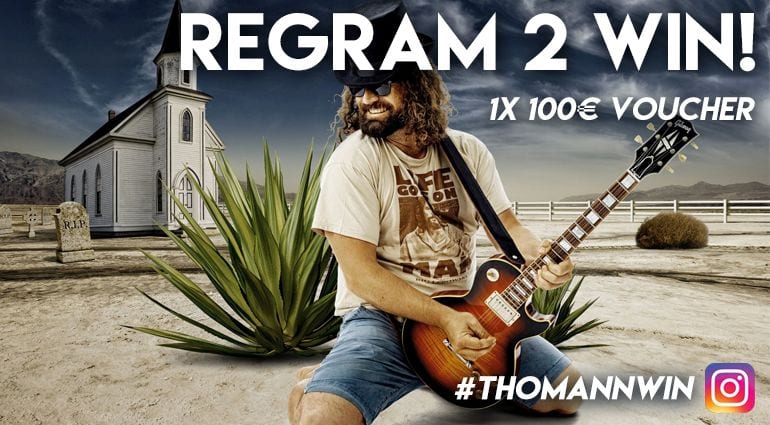 Regram 2 Win! €100 gift voucher to be won!
Regram 2 Win! €100 gift voucher to be won!
Join our Instagram contest for a chance to win a Thomann gift voucher worth 100 euros! Here's how to participate:
1. Visit and subscribe to our Instagram page: thomann.music
2. Share ("regram") our posted contest image on your own Instagram and include the hashtag #thomannwin. Tip: in order to "Regram" you will either need a Regram App on your phone or you can simply take a screenshot of the Instagram contest image and upload it to your page including the proper hashtags.
3. The contest ends on August 16, 2016 at 23:59:59. The winner will be contacted via Instagram and receive all the necessary information to receive their prize. The winner's name will also be announced in this t.blog article.
Good luck and keep your fingers crossed! 😉
Here are the terms & conditions in order to participate.
---
We have a Winner!
Congratulations Frank! Check your Instagram messages, you got mail.