PA sound systems: our gift ideas for Christmas
PA sound systems: our gift ideas for Christmas
To achieve the perfect sound at your concert venue or in your rehearsal room, there are many factors that need to be considered. One crucial aspect is the PA. If it's too small, that's bad. If it's too big, that's also bad. If expenses are saved in the wrong place, that's very bad. Here is our small selection of gift ideas for your nearest and dearest musician, as well as some equipment to bring you extra joy at rehearsals.
---
PA Systems
---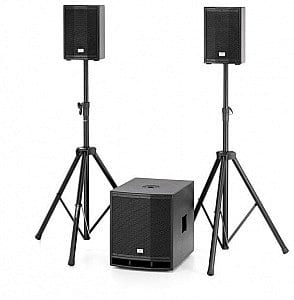 the box CL 106/112MKII Basis Bundle
This set offers a lot of wattage and value for money! Very complete with speaker stands, cables, a bigger speaker/amplifier unit, two smaller speakers for mounting on the stands as well as the well known design and quality of our home-brand.
LD Systems Maui 11
A small setup with a big sound! This active all-in-one speaker system is a fine choice for your acoustic gigs as well as your rehearsal room. The impressive sound produced by this compact set will come as a quite a surprise to you. 🙂 → See more active PA sets here!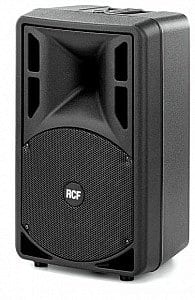 RCF ART 310 A MK III
An additional or new active speaker can give your sound an extra kick, for which the Art 310 is perfectly suitable. The PA's 800 Watts ensure sufficient power and touring is like a walk in the park for its sturdy housing.→ See more full-range speakers here!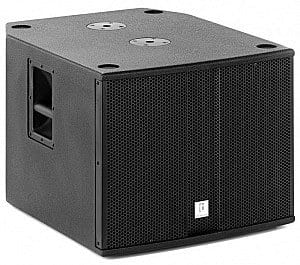 the box pro Achat 115 Sub A
Of course you can have a sound system without a subwoofer, but it will only sound well-rounded and full-bodied with decent power at the lower frequencies. The pro Achat comes with a real "oomph" without squishing the sound and, to top it off, is available at a very customer-friendly price. 😉 → See more active subwoofers here!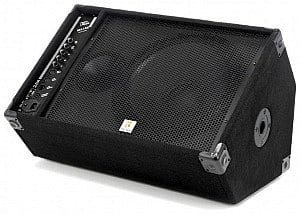 the box MA150
No matter how hard you try, it is impossible to deliver a solid performance if you can't hear yourself or your instrument. The MA150 was conceived exactly for this purpose – whether in your rehearsal room or on stage. → See more active stage monitors here!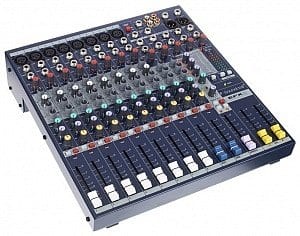 Soundcraft efx 8
The efx 8 is the ideal tool for controlling and managing your sound in the rehearsal room or at smaller shows. 10 inputs, optional phantom power and 32 effects ensure a fantastic sound. → See more PA mixers here!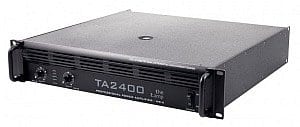 the t.amp TA2400 MK-X 
This powerhouse will set your PA on fire! Boasting 2 x 1200 Watt speakers and a built-in limiter, the amp even comes with full short circuit protection. → See more power amps here!
---
Accessories
---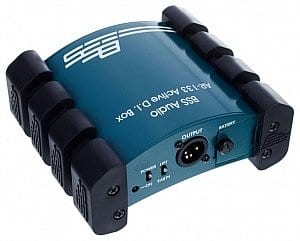 BSS AR-133
For transferring an unbalanced signal over a long distance to the mixing console without getting interference, the DIBox is your loyal companion. This piece deserves a spot in every mixer's armoury. → See more DI boxes here!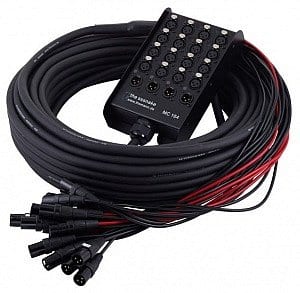 the sssnake MC164
Thanks to this invention, mixing from the middle of the audience is a much simpler task. This multicore comes with 20 channels and is sufficient for standard band setups. → See more multicore cables here!
Littlite 18 XR 4 LED
Equipped with this LED lamp, your mixer is never out of sight or your grasp – even in the most dimly lit of venues. → See more gooseneck lamps here!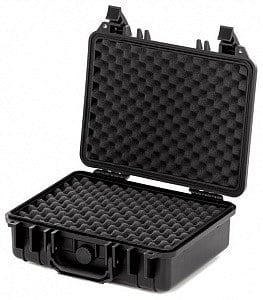 Stairville WP Safe Box 3 IP65
All of your equipment deserves to be treated with care. This case offers protection from dust and splashing water! → See more accessory cases here!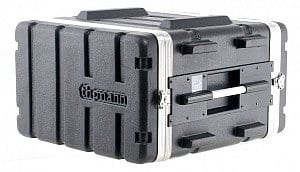 Thomann Rack Case 6U
DYour 19" equipment such as power amps, EQs and effects can be safely stored in this shock-resistant rack case! → See more 19" racks here!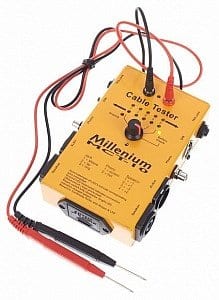 Millenium MCT10
A cable is malfunctioning somewhere in your signal chain, and you need to find out which one. You could either replace all of your cables (which would make very little sense), or just test individual segments with this cable tester. It saves a lot of time, nerves and – most of all – money. → See more audio tools here!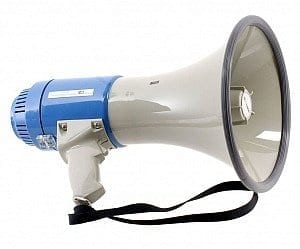 Thomann M25 Megaphone
A difficult situation arises at a production and somebody has to take control, or otherwise risk chaos. A helpful tool here is this megaphone which can be heard well even at a great distance. → See more PA accessories here!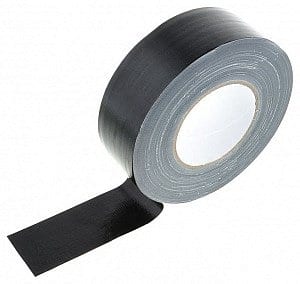 Stairville Stage Tape 690BK
If, however, the wrong person gets their hands on said megaphone, this person can be easily secured to the nearest chair with this sticky tape. Of course the tape is ideal for other things such as cables and set lists, making it a must-have for every technician. → See more tapes here!

Digital Sound 8922
Everybody who has worked in front of house is aware that a fader alone is enough to seriously damage the audience's hearing. Please act in the interests of the audience's health by using a sound level meter! → See more audio tools here!
Peltor Kid Earmuff
Ear protection ought to have its place among the gear of every musician and music lover. The youngest spectators and future rockstars especially require sufficient hearing protection. → See more ear protection here!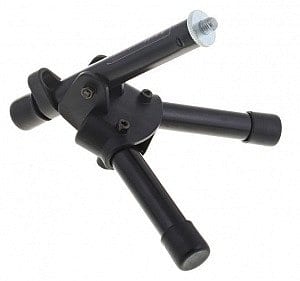 Millenium DS-10
You have your talkback mic for staying in touch with the crew and the musicians on stage. But if you're not keen on leaving it on neglected, rocky tables in clubs, this mini tripod is what you need. → See more table stands here!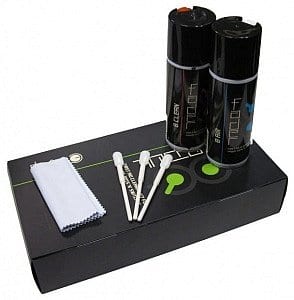 fader AID Fader8 Cleaning-Kit
The end of one gig is but the beginning of the next! Just like instruments, your mixer yearns to be cleaned regularly. Faders and knobs will last longer and in the long run you will save yourself plenty of money. → See more PA accessories here!
Holger, Felix, Maxi & Julian of our PA department wish you a Merry Christmas