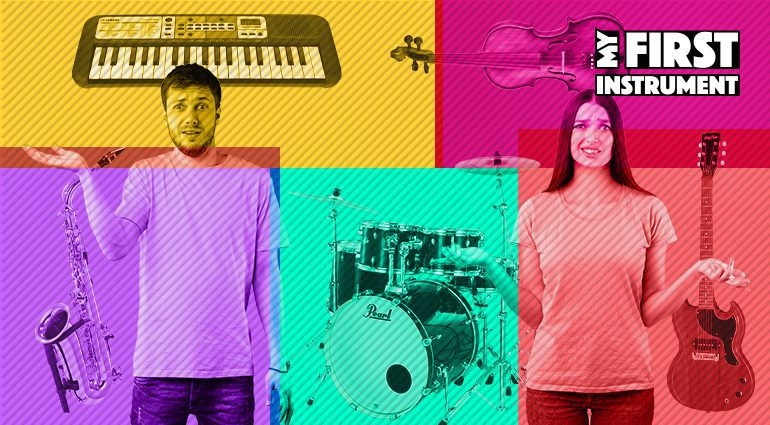 With summer holidays over, it's back to school! For students and parents alike this is a new beginning and often a good opportunity to start playing a musical instrument. Here, we have compiled 10 good reasons to get started, including a list of instruments that are popular among beginners.
10 reasons to play an instrument
Improve general cognitive and motor skills
Improve concentration and listening skills. Gray cells stay young?
More confidence
Social interaction
Establish friendships
Creativity and self-realization
Reduce stress
Emotional and mental balance
Critical and artistic thinking
Fun factor
Instruments for toddlers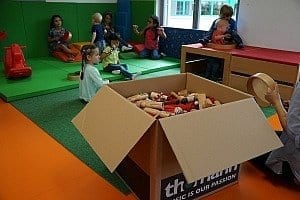 It's never too early too start. We already offer instruments to 1 year old children, which in terms of musical education often interests parents, daycare centers and kindergartens. The innovative and robust Thomann Kids percussion instruments are well matched for early childhood needs. It is distinguished by its durability, do not contain small parts and is made with water-based paint: Safety is a number one priority!
What to learn?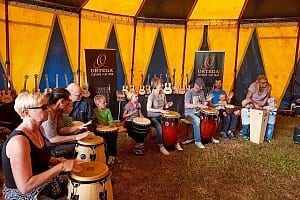 This isn't always an easy decision, as there are simply so many different instruments to choose from. It is important to understand the inclination and interests of the children, and the best way to find that out is by attending introductory music courses for both parents and kids. You are of course always welcome to experiment here, in our Thomann shop, where our colleagues would happily offer any advice or a personal consultation before purchasing your instrument. There are no set rules, but we can of course offer some recommendations. Age 4 is a good age to start playing the acoustic guitar, age 6 to start piano, violin between ages 7 to 9, drums or the electric guitar at ages 8 to 9, and trumpet at age 10. In our following list you will find the perfect tools for the beginner musician.
We always recommend a personal consultation here in our shop or with our experts at Thomann's hotline, because individual factors such as the child's physique or personal interests and developments must also be taken into account when making a decision. Further information on instruments and can also be found in our online guide on our website.
Popular beginner instruments in different categories

The Thomann Classic Guitar 1/2 is a suitable beginner's guitar and perfect for kids. It has a comfortable string positioning and size that is convenient for aspiring guitarists starting at 6 years of age. This guitar is also available in a ¾ version, suitable for older kids.
Bring on the first guitar lesson: for the more serious beginner we recommend the classical guitar Höfner SE II as a beginner's instrument. Solid cedar top, made in Germany, and produces a round sound: Sound samples are found on the product page.

For future rock stars, we recommend the Harley Benton ST-Shorty BK Standard Series. This classic guitar has an iconic look and a handy short scale not only perfect for kids, but also for adults.

For older guitarists we have the Fender Squier Classic Vibe Strat 60s a classic for beginners. Not only is the legendary design of this electric guitar impressive, but also the sound and its amazing price-performance ratio.

The Harley Benton PB-Shorty BK Standard Series, with its short scale is perfect for the younger musician. A prime candidate in paving the way for youngsters in following the footsteps of rock legends.

Every music enthusiast knows the Fender SQ VM Modified Jazz '70 NT Jazz Bass well, as seen countless times rocked out on stage. The sound is strong, versatile and not limited to one genre and its appearance is legendary.

The recorder has started many musical careers and remains to be a classic among popular beginner's instruments. The Moeck 1020 Flauto 1 Plus  soprano recorder is perfect for kids and includes a headpiece made of special plastic. Both German and baroque versions are available at our shop.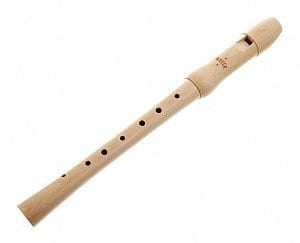 For the more mature beginners we have the Moeck 1240 soprano school recorder. Both the baroque version as well as the German version are available. The hand crafted instrument made of high quality maple has a soft sound and is perfect for ensembles. All Moeck recorders are manufactured in Germany.
Pianists often start on keyboards and in encouraging you to learn this instrument, the Star Tone MK-300 comes to mind. Suitable for the kids and comes at an unbeatable price-performance ratio. It is by far our favorite when it comes to entry level keyboards for children.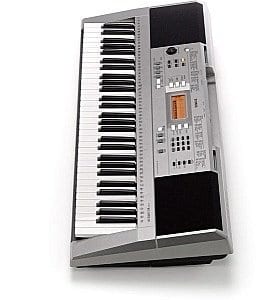 For the adult, aspiring keyboardist we of course do not forget: The PSR-E353 as our tip for school leavers who can look forward to an excellent sound quality, and ease of use at an unbeatable price.
The Millenium MX220BX Studio Set BK is a popular entry level choice and a solid recommendation for small drummers looking for an acoustic drumkit. And it's complete and ready to be played.
For the more mature drummers, we recommend the Tama Rhythm Mate Standard -BK. The owner of this kit will receive a complete, robust Meinl Cymbal Set and comes in different colors and sizes. This set is characterized by its warm tone, emphasizing lower frequencies while providing balanced highs at an unbeatable price-performance ratio.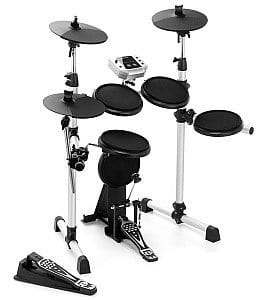 Electronic drums are a great alternative to acoustic drums, especially for those with hearing sensitive neighbours. The Millenium MPS-150 E -Drum Set for Kids is great starter kit for kids and comes with over 100 sounds and a metronome (also essential for beginners 😉 )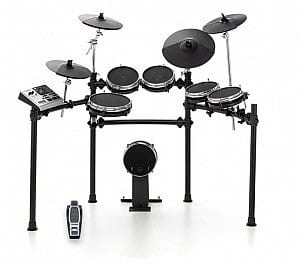 For the "grown-up" drummer who too wants to avoid being evicted, we have the Alesis DM10 Studio E-Drum Kit mesh as a beginner instrument. This kit with Mesh Heads is a true price breaker which is exclusively available in our shop.

With its ergonomic thumb lever, smaller tube diameter and sound, the Thomann Classic TF525 L is a good choice for the youngsters to get started. Also included is a case with handy backpack straps, a mouthpiece and a Reka Super Slide
With the Tenor Trombone Thomann Classic TF547 L, beginners have no need to envy professionals. It has a full sound – but at a beginner-friendly price. Sound sample are available on the product page. 

The Thomann Classic Violine 1/4 is the ideal candidate for kids to enter the world of string instruments. Our Strings Workshop team ensure the instrument is ready to play and the youngsters can start right away.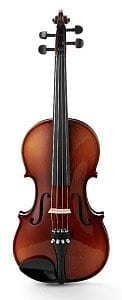 The Roth and Junius RVE 4/4 Student Violin Set is manufactured in Europe and is recommend as a beginner instrument for adults. Sound examples can be found on the product page of the violin.
Instructional books and sheet music

We also have a wide selection of instructional books and sheet music for all types of instruments.  Good luck with musical school!
PS: Dear musicians, do you still remember how your first day playing a musical instrument went? We'd be happy to hear all about it 😉