Musician's Insights: Truth or Cliché?
Musician's Insights: Truth or Cliché?
Musicians know a lot of stories, legends and half-truths – and they love them. Between Rock'n'Rollers marauding in hotel rooms and die-hard rappers' street gang activity, the second phase of the Power Of Music campaign focuses on these clichés (or are they truths?).
Various motifs in 2017 offered the more "unexpected" insights into the world of music. The tonality of the production varied from deliberately provocative to philosophically playful, from hard rock to ballad, but the common denominator always remained "The Power Of Music".
While the first phase of the campaign still had the primary goal of establishing the basic idea of ​​"The Power Of Music", the new motifs were intended to reveal and make fun of the power mechanisms which exist in the music world. The tongue-in-cheek compositions of image and text played self-deprecatingly with music scene clichés, such as violent Death Metal-heads, roaring football fan choirs or fanatical fans.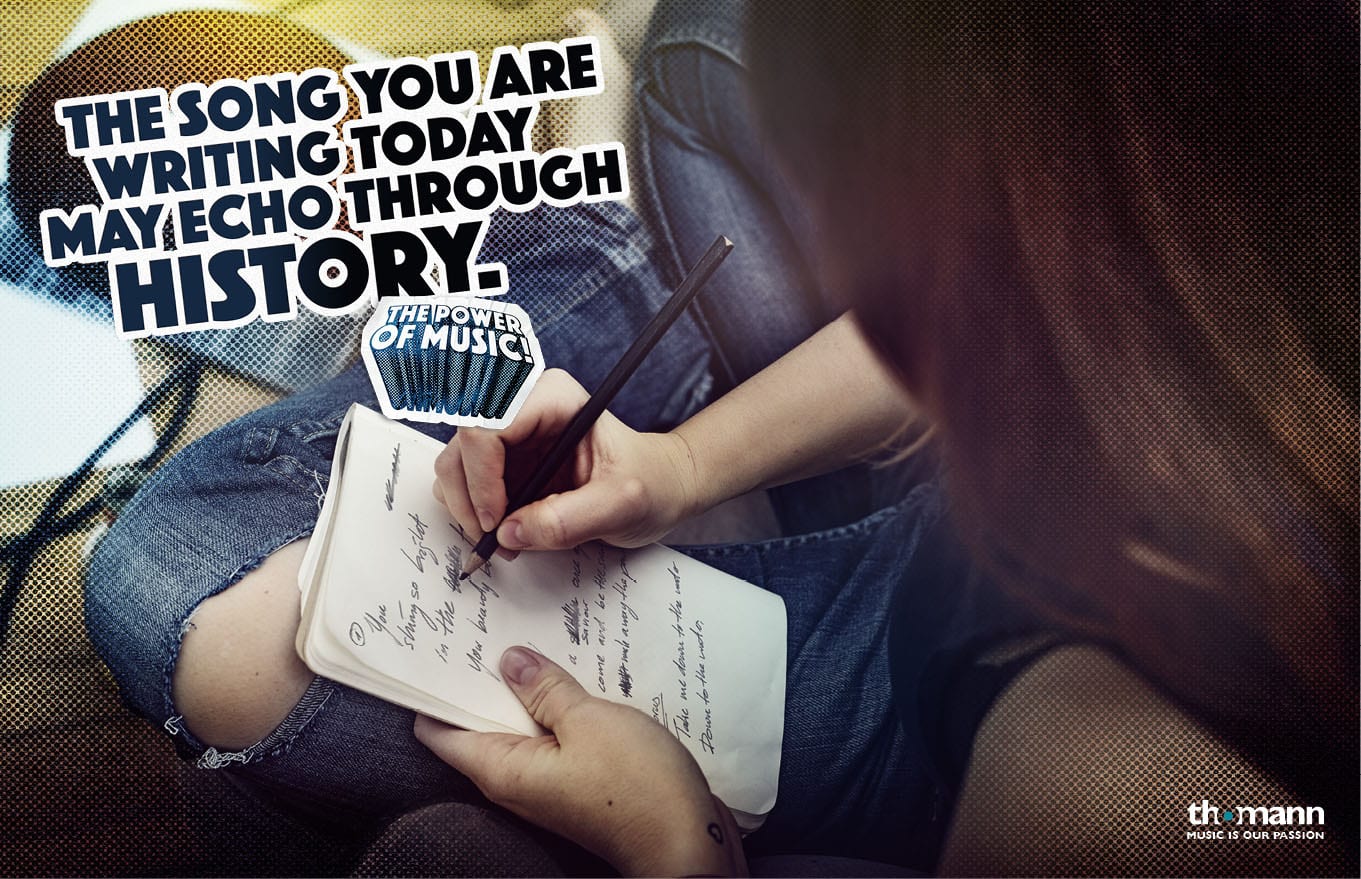 However, not only musicians, but also young "yet-to-be-musicians", enthusiastic about making music, should be addressed. Enough words, let the images speak for themselves. Here's a selection of "Musician Insights"…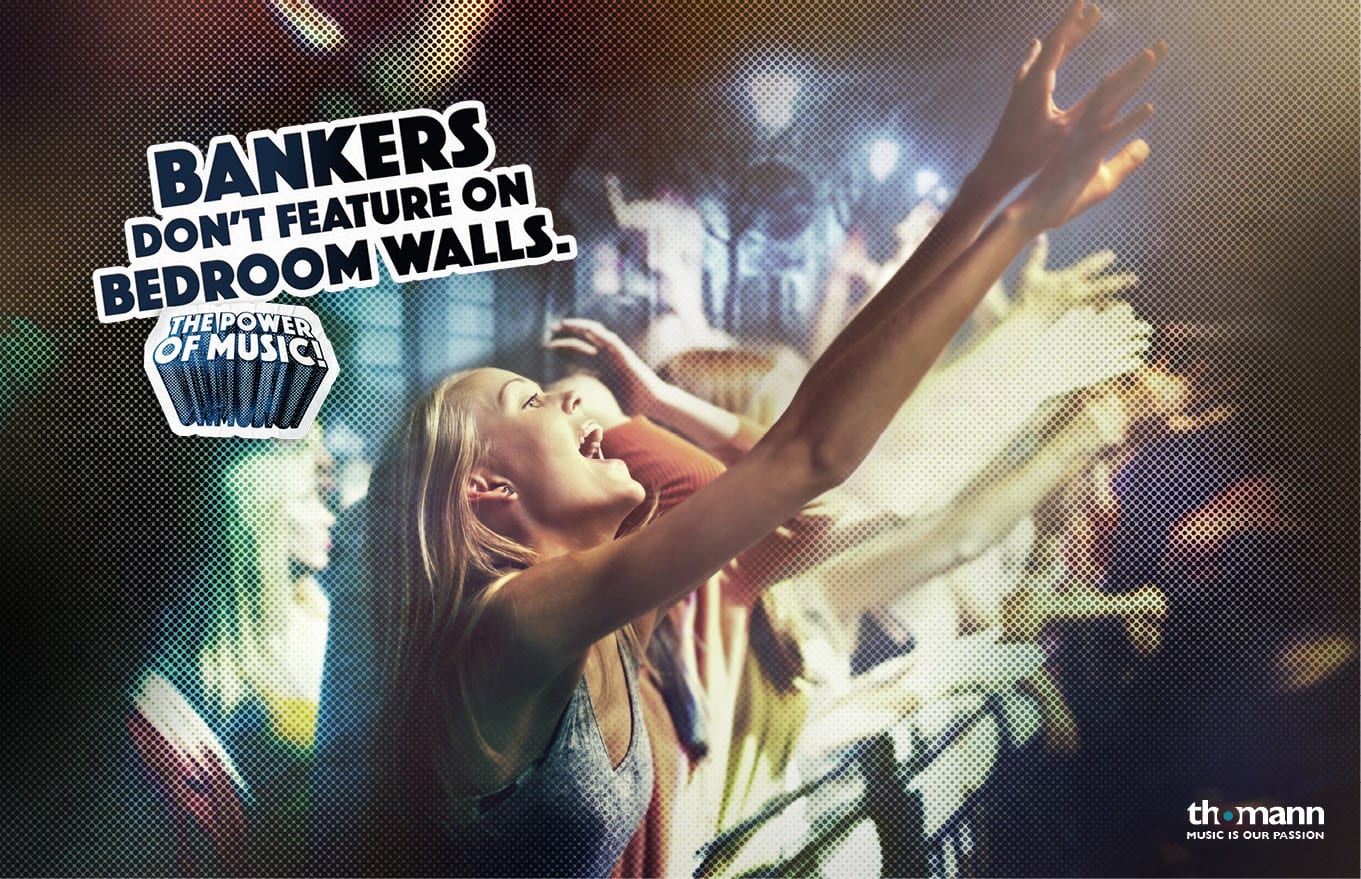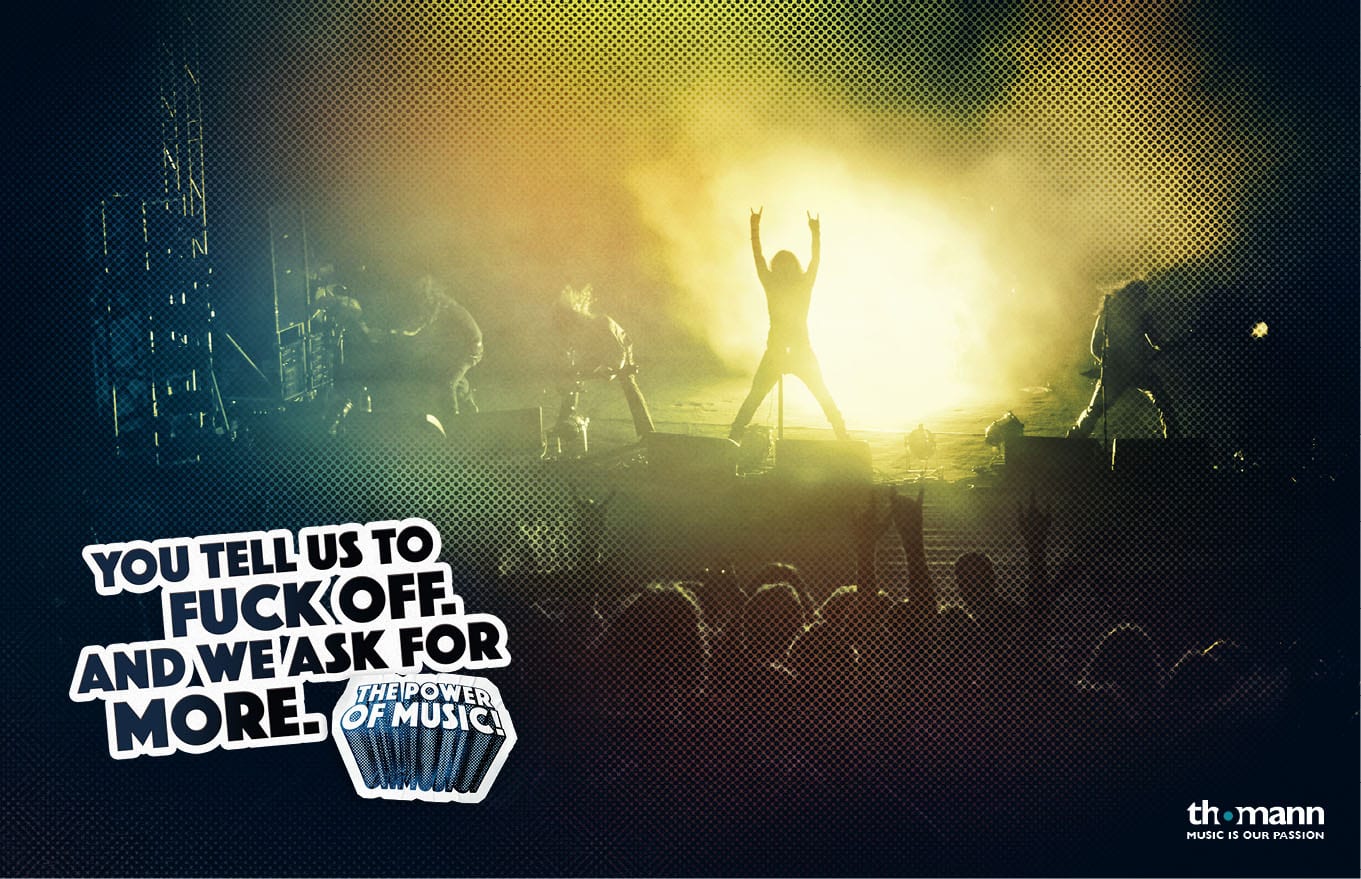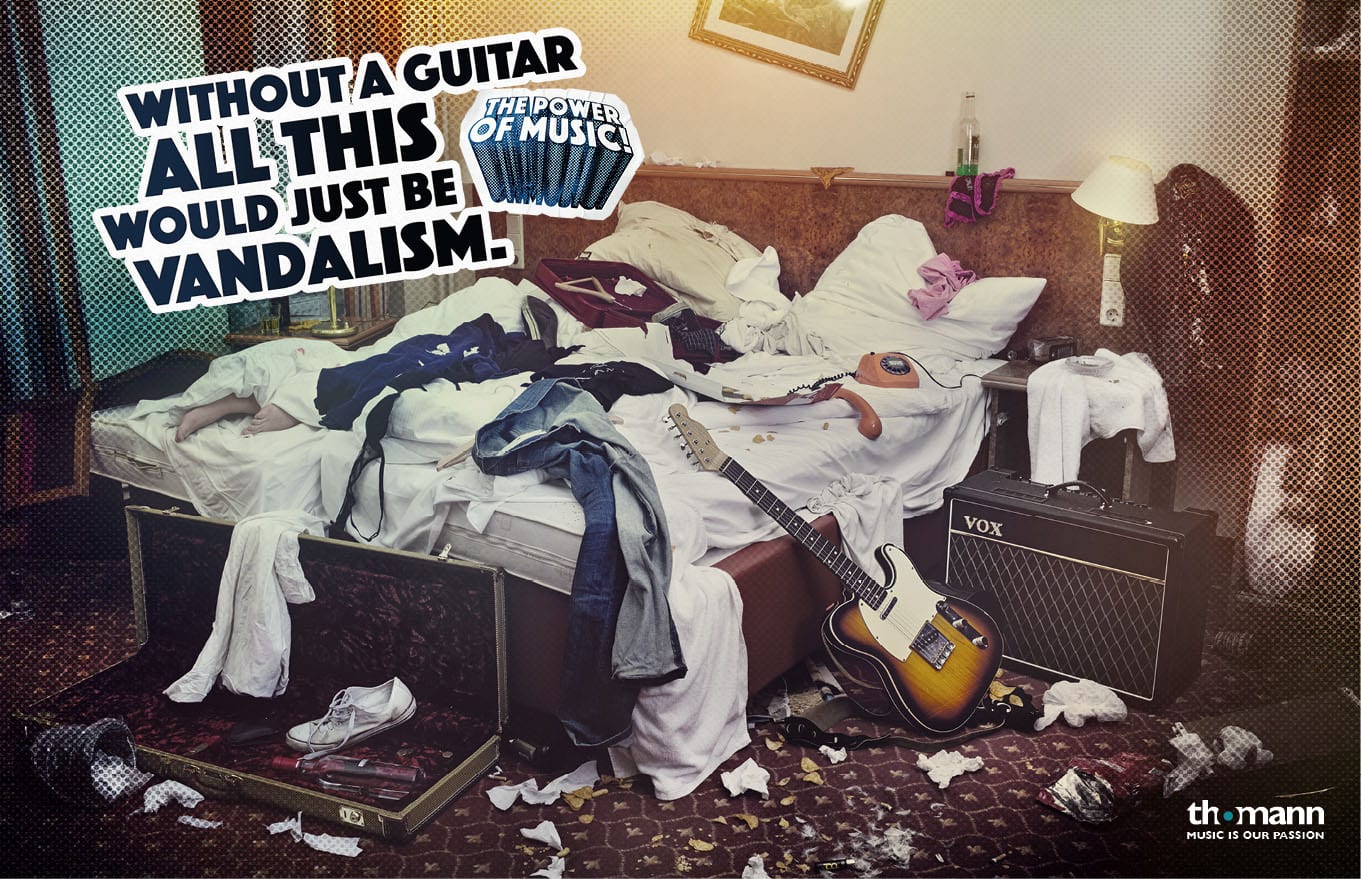 ---
Which motif do you like best (or not at all) and why? Write your answer in the comments below. We always appreciate your contributions! ?✍