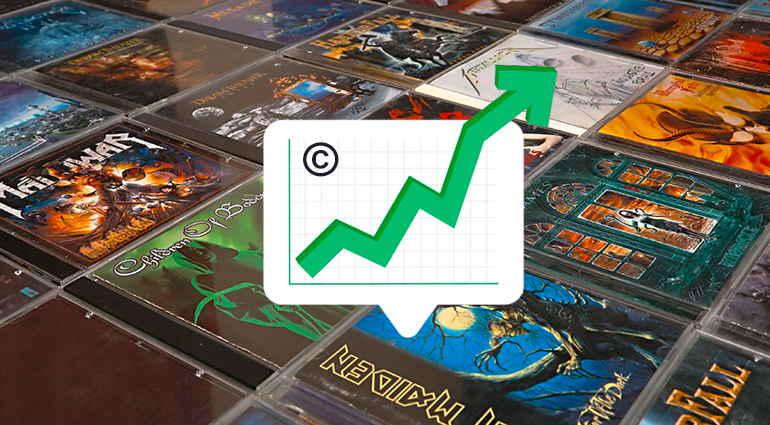 Music Catalogues – Investment Objects or Life's Work Protection
Music Catalogues – Investment Objects or Life's Work Protection
In the recent past, the purchase of so-called music catalogs has increasingly become the focus of investors. The exchange and sale of copyright-related property is nothing new in the music industry. But in recent years there has been significant momentum in the music industry with multi-million dollar deals. World stars are increasingly selling their music rights. The question "why" remains. And what is a music catalog anyway? 
---
Rather, a music catalogue is a copyright catalogue
A music catalogue is not a magic word, but a collection of musical compositions, in particular their copyrights, which come from one and the same artist. This particularly involves publishing, dubbing or master rights. To put it bluntly: the royalties. After all, the rights holder of the music catalogue receives royalty income every time the music is consumed and used. A music catalogue doesn't sound very musical, if sounds more like thick stacks of cash hitting the table. One and the same song can be listed in several music catalogues if, for example, songwriters, lyricists, musicians, publishers, producers, etc. each have their own share of the copyright.
David Bowie's heirs sell publishing rights for over $250 million
It is not uncommon for the music rights to be sold by the heirs after the death of an artist. For example, the music publisher Warner Chappell Music has secured the rights to all of David Bowie's songs. A sum was not officially mentioned. The publication Variety estimates that the heirs were paid more than $250 million for the publishing rights.
Reasonable investor interest in music catalogues
The increasing run by investors on music catalogues can be explained by the advantages of such investments, which should not be underestimated. First of all, music is not subject to the usual risky fluctuations of the financial markets. The most-heard hits of all time are truly timeless in that sense. A song that has sold millions of copies over the decades will continue to be heard in the future and generate corresponding returns. These are therefore concrete assets with a proven track record. And the ratings of music catalogues are constantly increasing. The music industry assumes annual net returns of between 5 and 16 percent.
Record sales have not brought significant income for a long time
There are certainly many reasons why top-class musicians are currently selling the rights to their songs. One thing that initially has nothing to do with what is happening in the pandemic is that artists can no longer make a living from the sale of physical music media these days. Also due to the influence of the streaming services with their well-known questionable pay-out models, dumping prices and music from all genres available to consumers at any time by subscription, the sale of CDs, DVDs & Co. has for some time receded into a background that is hardly worth mentioning. Artists have lost a concrete source of income.
And then the next mainstay collapsed with the pandemic
As a result of dwindling record sales, the live business became one of the most important mainstays for many artists, and even more so for lesser-known acts. These musicians put their sweat, blood and tears into the rough touring life. As a result, ticket prices climbed and are continue climbing. It used to be common practice to use promotional tours to boost the sale of physical records. That's long since faded away. Covid-19 came with contact restrictions and canceled concerts, therefore, a viable way out, at least for the luminaries among the stars, is to sell their music catalogues.
Personal motivation: protection of life's work
But personal reasons can also play a role. It doesn't always have to be about making quick money. Artists who, because of their celebrity, are able to sell their music catalogue lucratively have usually created a life's work. A work that they understandably want to keep and to be assured that it is in good hands. And who could do that better than the record label you've worked with for decades? Also, inheritance disputes can be avoided, at least over musical lifetime achievements.
Mega deal: Bruce Springsteen collects half a billion dollars for music rights
The big news was revealed in December 2021. The Boss, rock icon Bruce Springsteen, sold his entire music catalogue to Sony Music for a whopping $500 million. The sale includes his own recorded work as well as his songwriting, including more than 300 songs from 20 studio albums and other releases. The purchase price is not officially confirmed, but it could be the biggest deal ever put on the table for the work of a single artist.
Iconic songwriter and protest singer Bob Dylan has sold rights to over 600 songs
Bob Dylan also recently sold his rights to over 600 songs. The buyer was the publishing department of Universal Music. And no, no purchase price was officially announced or leaked. An estimated sum is somewhere between 300 and 500 million US dollars. The deal could even surpass Bruce Springsteen's record sum. Maybe we'll never know!
Soul and rock legend Tina Turner sells rights at 81
Superstar Tina Turner has recorded a number of studio and live albums, soundtracks and compilations in her extremely eventful artistic life. At the age of 81 she sold a music catalogue to Warner Brothers. The catalogue includes works that have sold a total of over 100 million copies. It is important to Tina Turner that her life's work remains in reliable, professional hands. She describes the deal as protecting her musical legacy. A sale price was not mentioned here either.
Neil Young: Musical commercialization of a special kind
Neil Young, who is actually critical of the commercialization of music, also gold-plated his music catalogue. However, only half. He has sold a 50 percent share of his music publishing rights to the British investment fund Hipgnosis Songs Fund. This includes, for example, half of the worldwide copyrights for songs like "Heart of Gold". A purchase price of between 50 and 150 million US dollars is estimated.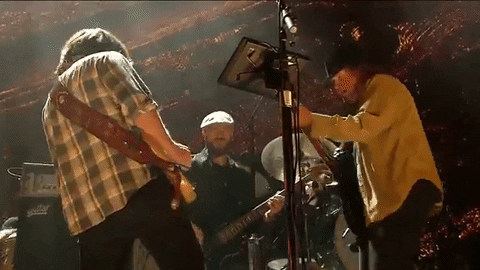 ---
Your feedback: What do you think?
Which music catalogue would you buy if you had the necessary "pocket change"?