Learning Bass – The Most Important Gear
Learning Bass – The Most Important Gear
Have you decided to dedicate your free time to the bass guitar? Are you still a beginner and could use a few tips on recommended instruments and the necessary accessories? The good news first: You don't actually need much, but some things are indispensable for your bassist lifestyle, right from the start. Here are a few suggestions that will get you reasonably equipped without having to spend a fortune. 🎸
---
It starts with the bass guitar
There is an unbelievably large number of different electric basses. You can get lost in the range of 4, 5 or 6 strings, basses with short scale, long scale or multiscale and many other designs. However, the fundamental question is: Which is the right instrument for you as an ambitious beginner? After all, the bass should be easy to play, not overwhelming with its dimensions and at the same time it should be versatile. J-basses meet exactly these requirements, namely as a simple 4-string.
Learning bass: amazing variety of sounds on a small budget
The Harley Benton JB-75 SB Vintage Series is interesting for you if you prefer the look and sound of a versatile classic without wanting to dig too deep into your pocket. In terms of design and equipment, it is equipped with two pickups and passive electronics, typical of the J-style construction. With an American ash body and Canadian maple neck, it's not too heavy and offers you amazing tonal flexibility, especially considering the extremely affordable price.
Bass: Sound chameleon as ideal case for entry
The Marcus Miller V3 AWH 2nd Gen takes you into a slightly higher price range . With this 4-string J-Bass you benefit from the manufacturer's cooperation with the American bass legend Marcus Miller, who contributed his know-how to this instrument. It has active electronics on board, which you can also switch to passive using a mini toggle switch. The variable sound is supported by the two Marcus Standard Jazz-Bass J-Revolution single-coil pickups in combination with the Heritage 3-band electronics including frequency control. A bass in the puristic J-style look with extraordinary sound facets.
Ideal amp for aspiring rock bass players
It is easy to understand that you would like to implement your own taste in music on your bass. If you're a fan of harder-hitting music, the Fender Rumble 25 could be the ideal practice amp for you. The bass combo works on a solid-state basis and provides you with an output of 25 W. Many different sounds can be set with the 3-band tone control. You can also practice in a neighbour-friendly manner via the headphone connection. Just one of the special features, but a crucial one, is the Overdrive switch, which you can press to intentionally make your sound dirtier with a dose of distortion.
Learn Bass: Neutral-sounding amp for home practice and more
With an output of at least 50 W, the compact combo Hartke HD50 could be the right companion on your bass path. The practice amplifier stands for clearly defined sounds. Despite the small dimensions and the fact that it is only equipped with a 10" hybrid loudspeaker, the glasses in the cupboard should ring when practicing at home even at half power. But that doesn't always have to be the case, the HD50 also has a headphone output for silent practice. It also has an AUX-In, which you can use to play along to backing tracks or your favourite tunes from external sources.
Inexpensive and quality cable with reasonable shielding for bass learning
The professional Cordial CTI 3 PP-BK instrument cable is 3 m long. It is equipped with straight 6.3 mm mono jacks from Neutrik on both ends. The jack plugs are exemplary, stable and robust, the sheathing is sufficiently thick and at the same time soft and flexible. It offers reasonable protection for the guiding elements. At the same time, it doesn't get tangled that easily and is therefore an effective helper against the notorious cable clutter. In addition, the cable itself is well shielded, so no more problems with unexpected and unwanted noise and you can fully concentrate on your bass playing.

Cordial CTI 3 PP-BK Instrumentenkabel
Learning to play bass: a particularly compact type of tuner
Without a tuner you will hardly find the right entry into the world of bass players, it is simply a must. An inexpensive option for your purposes is a so-called clip-on tuner like the Boss TU-03 clip tuner. You simply clamp the extremely compact tuner to the headstock of your bass. It then shows you the pitch on the color display with a tuning accuracy of 1 cent. One of the practical features is that you can choose the reference tone between 430 and 450 Hz. In addition, an automatic switch-off function is integrated, which protects the lithium battery when not in use.
Replacement strings in standard tension and gauge
One thing is for sure: Strings are consumables. And when they break, it is undoubtedly always at the worst possible moment. So you always have spare strings ready to combat Murphy's Law. The song can't wait until you buy new strings. A good and popular option at an affordable price is the Rotosound RS66LD string set. The set contains stainless steel strings for long-scale basses in the standard gauges 045 – 065 – 080 – 105.
---
Here you can buy your bass & accessories online
Under this link you will find our entire product range in the areas of guitar and bass.
Have fun browsing!
---
Questions & requests for advice: basses & equipment
If you have any questions, our specialist consultants in the guitar & bass department will be happy to advise you without obligation:
E-Mail: gitarre@thomann.de
Telephone: 09546-9223-20
You can make an appointment for a consultation using this link.
You are also welcome to visit our shop in Treppendorf near Burgebrach. Our team will then advise you personally.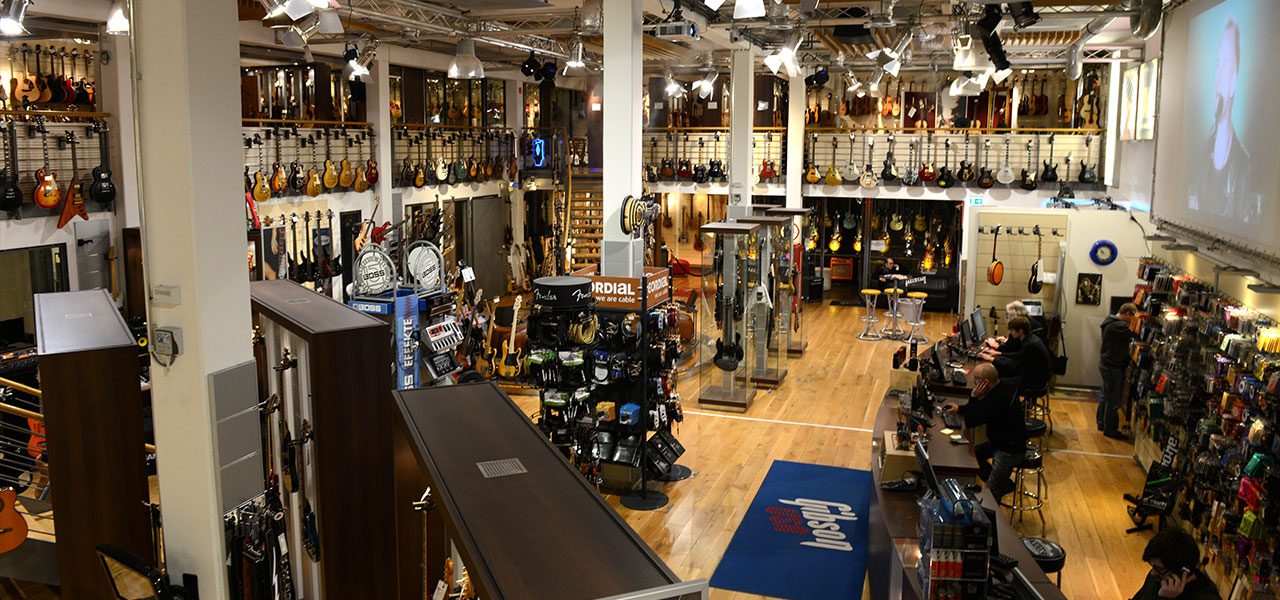 ---
Learning bass: your feedback!
Well then, good luck! We are happy that you are now part of the large bassist community. Let us know about your learning and practising progress in the comments.