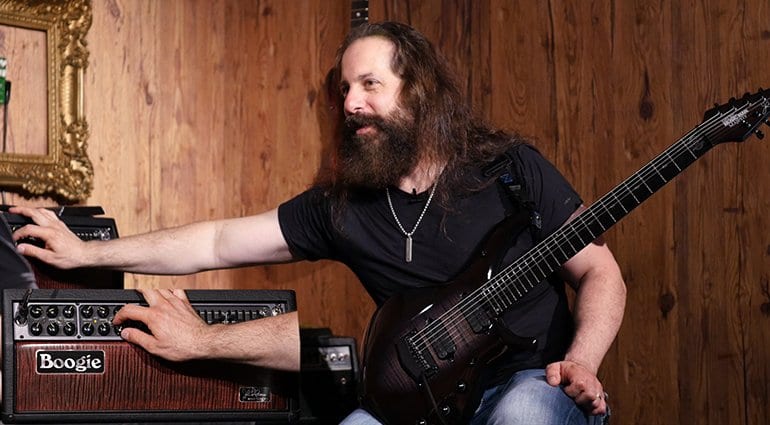 John Petrucci – Interview Part 2
John Petrucci – Interview Part 2
In the first part of our video interview with legendary John Petrucci, we extensively spoke about his guitars. In this second part, we focus on his signature Mesa Boogie JP-2C Head, how to handle the various features and settings and why this amp is one of the absolute top models. To keep up to date with all our latest videos, make sure to subscribe to our YouTube channel. Enjoy!
Gear in the video
Music Man John Petrucci Majesty 7 PN, Music Man John Petrucci JP16, Mesa Boogie JP-2C Head Limited Edition, Mesa Boogie Mark V Head, Mesa Boogie Rectifier 412 Traditional ST, TC Electronic The Dreamscape, TC Electronic Flashback
and TC Electronic Corona Chorus.