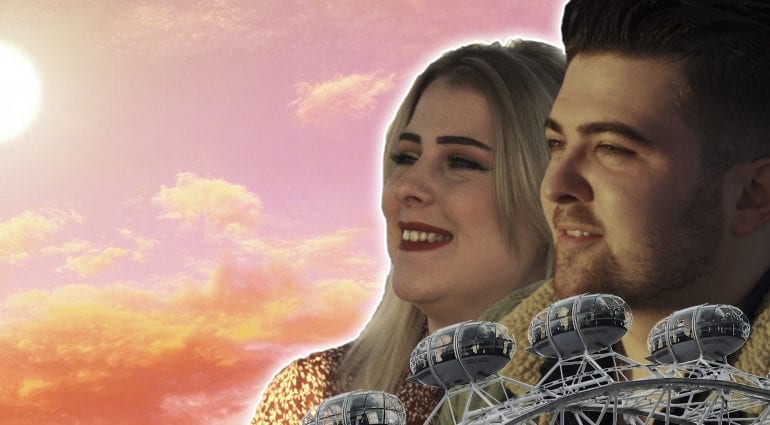 Huge Valentine's Day Contest
Huge Valentine's Day Contest
And the winners are…
? Alice & Will ?
Watch the video below to learn about their story and how our Thomann team wrote a song about it which they performed for the lovebirds in the one and only London Eye!
❤❤
---
---
Let's celebrate love! To us, there is no better way to express feelings, out loud, than through music. We're giving  you a band to show your loved one how much you care. Our host band will write a song completely based on your love story. Furthermore we will organize a romantic date for the two of you and surprise you with a live performance of your personal song.
???
(the contest is now closed)
Participation
You want to participate? All you need to do is shoot a 30- to 60-second video of you telling us your love story – let us know how you got to know each other, what's so special about your relationship and why you should win. Of course you can surprise us with other facts about you. Upload the video to your YouTube channel and put it on "unlisted". Fill out the participation form below and you're in. Remember: It's all about the story. You don't need an elaborate video. 
The contest runs from January 25th until February 2nd 2020. The winner will be contacted via e-mail on Tuesday, February 4th 2020 the latest. Please make sure that you are available on the date of the video shooting, February 7th-9th 2020. Good luck! Please note that you have to be at least 18 years old to participate in this contest.