Hit The Tone – Rosalía's "El Mal Querer"
Hit The Tone – Rosalía's "El Mal Querer"
Rosa who?
Rosalía, surely there hasn't been another name uttered in Latin music (in the Spanish-speaking world, if you prefer) during the last few years and especially in the last 6 months. Rosalía Vila Tobella (San Esteban de Sasroviras, Barcelona, 1993) is a singer and producer who published her first album in 2016. Los Angeles (Universal) was produced by a guru -who moves between tradition and experimentation – called Raül Refree (Christina Rosenvinge, Lee Ranaldo, Josele Santiago, Silvia Pérez Cruz) and paints a very interesting picture for us of flamenco music; like a view of flamenco from the outside, from the perspective of folk musicians. Imagine someone like Nick Drake singing flamenco, to put it into perspective. Although Los Angels sometimes shows off of bit aesthetically it definitely shows us that Rosalía and her music are taking a very adventurous and exciting direction. She is a diligent student of flamenco singing and culture, which she claims to work on everyday. The opportunity arose to do something with her gifts and hard-working character and flamenco is where her heart landed. You might say "typical" in a country like Spain full of flamenco purists. But time has told us that she is far more progressive than we imagined…
---
What is "El Mal Querer" anyway?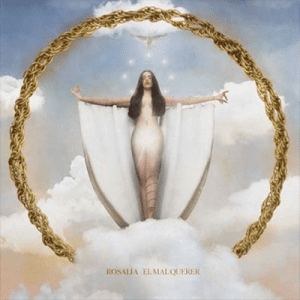 It's Rosalía's second album, of course. The literal translation of the title to English is something like "Evil Loving" but it should be something closer to "Toxic Love". Produced by herself and El Guincho (of whom we'll talk about later), it's a step beyond her previous album, in every sense. If in that album we were talking about an approach to flamenco, in El Mal Querer Rosalía delves entirely into the ethos of the genre, both in form and in content. But what needs to be emphasised is that even though the album goes deep into flamenco music and culture it is not necessarily a flamenco album. Let's illustrate this better with another example: The Hindu influences on The Beatles didn't turn Sgt. Pepper's into a Hindu album.
Rosalía makes pop, 21st century pop, with flamenco reverberations, rap, trap, R&B and even soul. But what her music is, her character, everything that accompanies her image, her way of colonising spaces, is pure pop (which, throughout history, never had any intention other than to conquer the world). All right, let's move on. El Mal Querer is a conceptual work inspired by "Flamenca", an Occitan novel from the 14th century written by an anonymous author. "Flamenca" tells the story of Archambaut and his wife, Flamenca and revolves around the analysis of jealousy as the main theme . Toxic love, does it ring a bell? Precisely, one of the questions that Rosalía puts on the table is: "Eight century later, do we still want (or love) in the same way?" Each song corresponds to a chapter in the book. And there is lots to talk about when it comes to the music: El Mal Querer's big feat is to make flamenco, trap and R&B work together. Not an easy task.
---
Did I read that correctly? Mixing flamenco and trap?
Correct. Rosalía embarked on a very ambitious project. This album could have easily been a complete disaster but no, they have made all the right moves, enough so that critics even call it a masterpiece. Although only time and perspective can place an artist in this category, Rosalía has executed an excellent, imaginative and innovative record which is charmingly suggestive in substance and form. In "Malamente (Cap.1: Augurio)", the  album's opening song, you will know what I mean:
The flamenco hand claps (which rhythmically occupy the space of the typical hi-hat in trap and R&B compositions) punctuate the pad of a synth chord progression and rhythm of a drum machine. And not just any drum machine: you guessed it, the famous Roland TR-808. It's the same one used on countless hits you have surely heard by the likes of Marvin Gaye, Beastie Boys, Kanye West, Diplo, David Guetta or Jamie XX. Check out this article for a history lesson about the TR-808.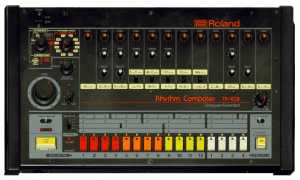 It's not an easy unit to find these days and if you do find one (used) it'll cost you an arm and a leg but, of course, there are some alternatives:
Roland offers these "successors" of the 808 for you: The TR-8 and the TR-8S.
In El Mal Querer, a vocal-centric album (with the voice at the center of it all), the reinterpretation of flamenco "palos" is omnipresent within typical contemporary music elements. There is the bulería jerezana style in the cover of "Mi cante por bulerías" by La Paquera de Jerez. Hear the original version here:
Rosalía's version "Que no salga la luna (Cap.2: Boda)" can be heard below:
There is reverb and the use of a harmonizer in "Pienso en tu mirá (Cap.3: Celos)", the modification of Justin Timberlake's melody from Cry Me A River with echoes of Björk and
Kendrick Lamar and deep soul choirs in "Baghdad (Cap.7: Liturgia)" or the gipsy tango sampled and auto-tuned in "Di mi nombre (Cap.8: Éxtasis)". Rosalía closes El mal querer with "A ningún hombre (Cap.11: Poder)", one of the most explicit tributes to flamenco. In a way, this song synthesises the meaning of the album: although the voice is treated with a harmonizer, the production is almost bare and this is what ends up transcending history. It closes with some verses by Lola Flores (with English translation)…
Yo era tuya compañero  /  I was your partner
Hasta que fuiste carcelero  /  Until you were a jailer
Voy a tatuarme en la piel  /  I'm going to tattoo my skin
Tu inicial porque es la mía  /  With your initial because it's mine
Para acordarme para siempre  /  To remember forever
de lo que me hiciste un día  /  What you once did to me
---
And all this by herself?
Well, almost. One of the biggest criticisms that has been made of Rosalía is that she is a product sculpted by Sony to hype up their brand and keep them fresh in our minds. But despite acknowledging the obvious marketing strategies and business side of art, the talented artists involved in the process must be recognised: The person most responsible for the album is Rosalía, no matter how much she has been supported by other brilliant minds such as the actress Rossy de Palma, the flamenco arranger Jesús Bola, the "cantaoras" The Negris and the trap artist C. Tangana. But the second person most responsible for this album is Pablo Díaz-Reixa, better known as El Guincho. He's probably one of the most important figures in the rebirth of Tropicália. His celebrated albums Alegranza (2007, Disco Ocean), Black Pop (2010, Young Turks) and Hyperasia (2016, Everlasting), got Björk's attention, especially with the song "Bombay". They ended up working together on her album Biophilia (2011, Warner), the Icelandic woman's 7th album.
---
Let's talk production
Like we said, El Guincho is an indispensable link for El mal querer to be the album it is. Contrary to what it might seem, the production of the album is minimalist. In the beginning we deny this because the first listen of such an ambitious album can be overwhelming. As you go deeper into it, you will find details of an almost unhealthy preciousness. In the ninth song "Nana (Cap.9: Concepción)" we find a very fine use of the vocoder. And, yes, after listening to this one we need a moment to reflect.
---
The voco-what?
The vocoder. It is a vocal analyzer and synthesizer. The vocoder picks up a signal of a voice, analyzes it, extracts from it its main features and generates a new low-bit signal, which, in spite of this, respects the original signal in synthesis. All throughout the history of pop music it has been used to generate these robotic voices, for example, in Daft Punk's tremendous "Around the World". El Guincho's intention in "Nana" was to give an oriental air to the song. The result is a lullaby in which we only hear Rosalía's voice. From there emerges another premise of the Catalan artist: that El mal querer is a vocal-centric album: the voice, and only the voice, is in the central element of the songs.  
---
And how do I do it at home?
Fortunately, the market offers a wide range of vocal analyzers and synthesizers. Probably the star when it comes to "bang for your buck" is the Electro Harmonix V256, a model that includes the reflex-tune option (a mode in which the device functions as an automatic frequency corrector) among many other functionalities. Watch this video for more details:
Technologically speaking, the best option is the TC-Helicon VoiceLive 3 Extreme. While not the most intuitive pedal in the world, it is one of the most versatile: Loop functions with 3 separate phrases, voice and robot variants, 50 storage slots for loops with three loops each (which can be up to 8 minutes), extensive effects section as Doubling, Harmony, Echo, Reverb, HardTune, Flanger, Chopper and Choir, guitar effects like Flashback Delay, Hall of Fame Reverb, Corona Chorus, Talkbox, Chopper, Bass, Wah and Drive or ability to store loops up to 45 minutes, among others. It is used, above all, for live shows where there is no help from a sound technician.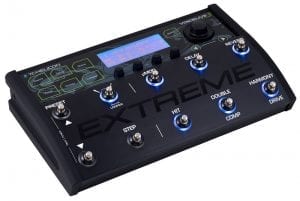 For under €300, in addition to the Electro Harmonix V256, there are other good options. There is, for example, the Roland VT-4 or the very practical Electro Harmonix Voice Box, available for only €231.
---
What about autotune?
Of course, we couldn't finish an article related to trap without discussing autotune. In El mal querer there is obviously autotune, especially in songs like "Di mi nombre (Cap. 8: Éxtasis)"…
What began as a resource used in the production of most musical genres to correct small tuning faults has become a part of the sound identity of urban music. Although its use deserves a whole article, we will try here to offer a tiny overview. Autotune is a tone correction software. Basically, what it does is allow us to visualise and analyse, in a graphic way, where each note is placed. It then allows us to shift it to wherever we want! Pretty amazing.
Autotunes greatest advantage was saving time when recording voices and correcting their tuning. As has happened throughout the history of music, the advent of any technology has sparked a fierce debate. On one hand, there are the analog purists, on the other hand, the up-to-date techies. Since the purpose of this article is not to delve into that debate, we will say that, as always, technology is neither good nor bad in itself. It depends on what it is used for.
---
Where do I get the plugin?
A quick "surf" around the web will suffice to notice the amount of free demos that we can acquire, as well as the enormous amount of possibilities that there are to achieve this effect. However, from here we bet on that old saying that cheap is expensive. Antares is the brand that offers the most options in terms of software for tone correction. From a range from€552 to€92, we find Auto-Tune Vocal Studio:
Auto-Tune Pro / Autotune Live / Auto-Tune EFX 3 / Auto-Tune Access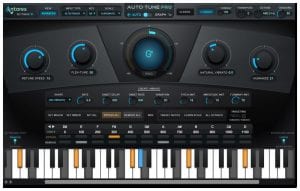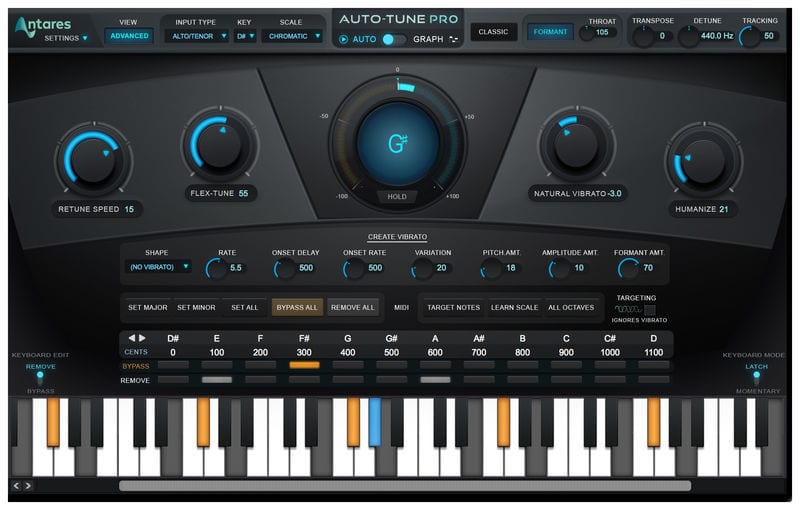 Other options are Waves Diamond, for €389, which includes more than 60 audio processing tools for mixing, mastering, live sound and restoration, and Celemony Melodyne 4. This frequency editor is available in two versions: one for €238  and another, more basic one, for €95.
---
Conclusion
It remains to be seen if El mal querer is a revolutionary album. In the history of flamenco there are few records that have managed to combine tradition and avant-garde successfully. There are La leyenda del tiempo (Camarón de la Isla, 1979, Polygram), Veneno (Veneno, 1977, RCA) or Omega (Enrique Morente and Lagartija Nick, 1996, El Europeo), for example. The fact that we even compare El mal querer to these albums is a sign that Rosalía's second album is monumental.
Although it is true that sometimes her voice lacks the emotional intensity of the great cantaoras –the "quejío"– and relatively somewhat-flat terrain, there is no doubt that her investment, her ambition and the results obtained reach excellence. It is not an easy feat to compete with the likes of Camarón, Morente, Lola Flores, Agujetas, La Niña de los Peines, Diego El Cigala, Marchena, Chavela Vargas, James Blake, Sufjan Stevens or Beyoné but Rosalía has made it into their rank. The purists will disregard this, of course, they always do, but the truth is that Rosalía has done flamenco a huge favour by taking such a traditional genre and making it current in mid-2018.