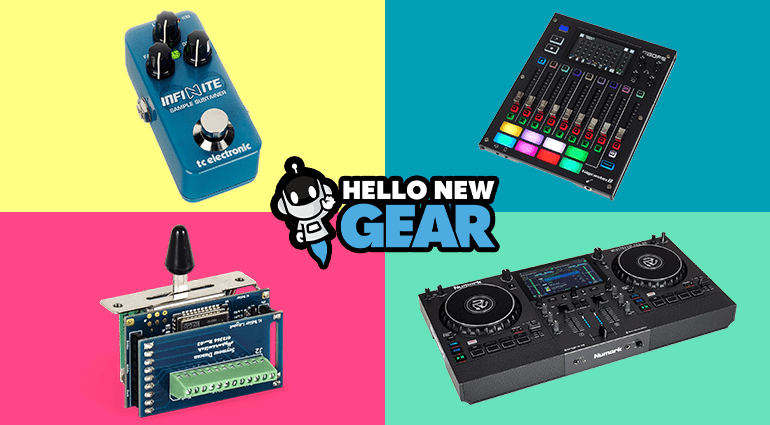 Hello New Gear ▷ June 2023
Hello New Gear ▷ June 2023
Can you feel the summer in the air yet? With this pre-summer mood comes the latest music and audio gear, which we present to you, like every month, in our HNG article. This time there is everything from audio mixers to DJ controllers to effects units and a bass preamp. Let's get started!
What is your highlight this month? Have you tried any of these yet? Let us know with a comment!
Joe has been singing since he can remember and started playing guitar when he was 10. He's been using it as a songwriting tool ever since. He is passionate about melody and harmony and admires musicians who create these in unique ways. Check out his alternative / indie projects Best of Feelings and Zef Raček.