Hello New Gear January 2020
Hello New Gear January 2020
Hello New Year, Hello New Gear! The year 2020 is here (can you believe it?) and so are many new, innovative products to inspire and motivate you in the cold months of the new decade. Let us know what you think. ?
---

This is a very handy battery-powered 2-Way Active Speaker System from Denon. It allows you to plug in two wireless microphones (which are included) and allows you to sing and play back music for up to 50 hours. Very practical for street performers or for a karaoke party with friends! Check out the full specs on the product page.
Price €349
---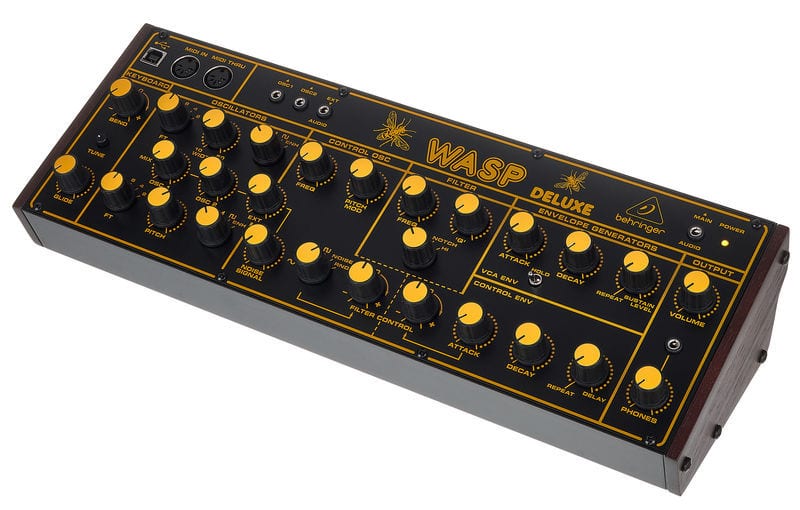 The WASP Deluxe from Behringer is a monophonic analogue synth based on the classic '80s "Wasp Deluxe" circuit with coordinated transistors and JFETs. Get that early-80s New Wave sound, and much more, with this highly-affordable synth. Check out the video below to see what all the buzz is about ? 
Price: €315
---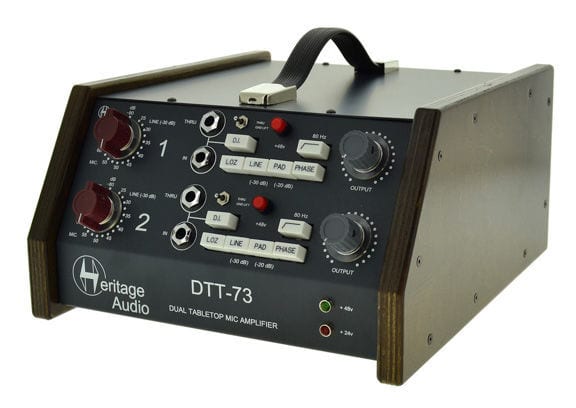 Heritage has just released this dual (2-channel) version of its famous TT73, which stands for TableTop 73. It's a professional-level mic and instrument pre-amplifier that is ideal for traveling musicians who want that rich boost in both their live performances and while recording, for example, in their hotel room. Bassists, for example, can plug into the DI thru allowing them to play both through the board and an amplifier. Check out the specs on the product page.
Price: €2,075
---

Nope, these aren't Christmas lights, Christmas is over, these are actually made of a special rubber material and, when squeezed, produce a nice harmonica-like sound. Each colour produces a different note, which is marked on its cap. Sounds a bit silly, right? Well, if coordinated properly it can sound pretty incredible, check out the video below ? 
Price €86
---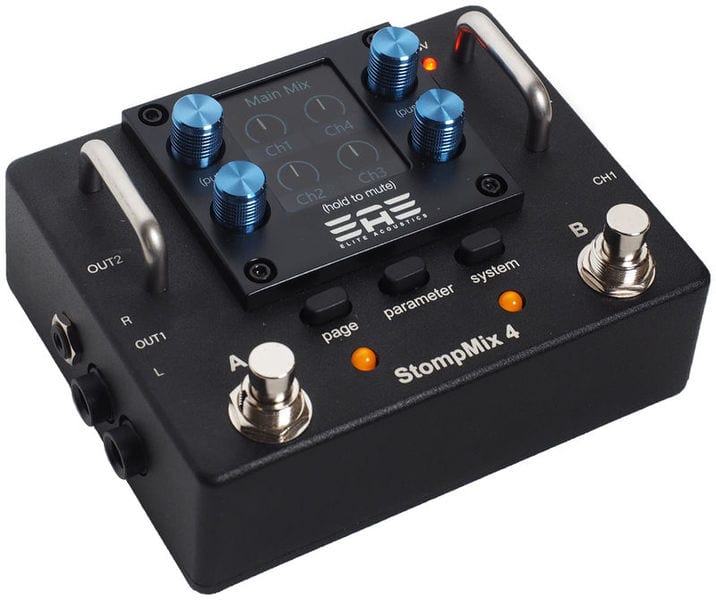 Live mixing with your feet? With this baby you can! And you can do this with four channels using the two XLR inputs and two 6.3 mm jack inputs. For each channel you have the following effects with fully adjustable parameters: Noise Gate, Compressor, EQ, Reverb, Chorus and Delay. A super portable and practical pedal mixer for musicians who like to travel light or for acoustic guitarists with two pickups. Check out the video video below for more info ?
Price: €347
---
That's it for now, but so far it looks like the '20s are going to be an very exciting decade in music and music technology. Which products have you tried already? Which ones would you love to try the most? Let us know in the comments and see you in February. ✌️