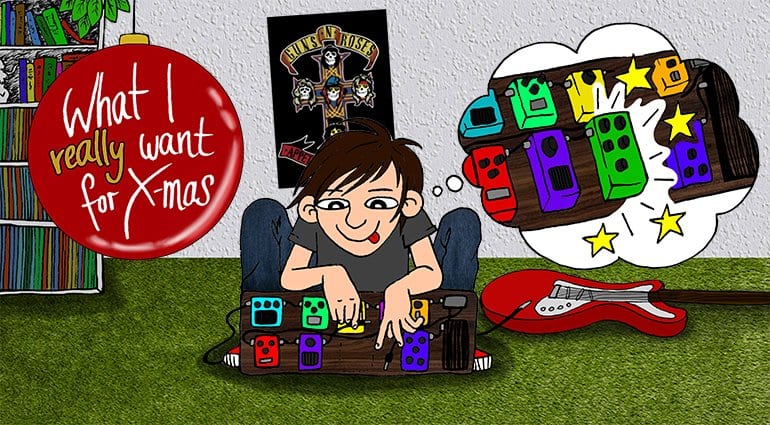 Guitar effects: our gift ideas
Guitar effects: our gift ideas
Everyone knows the beloved Wah Wah pedal and that this effect was made famous by a certain Jimi Hendrix. Effect pedals allow guitarists to express themselves and to create their own signature sound. Pedals are very beloved due to their small size and because they offer the possibility to engage as well as control the effect instantly while your are playing. Below you will find suggestions for gifts that will truly delight both beginner and advanced guitar players!
---
– Effects –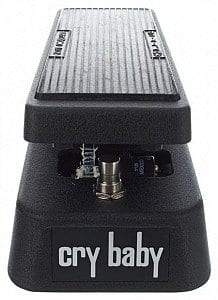 Dunlop Cry Baby GCB95 Wah Wah Pedal

This is the reference model among the wah wah pedals. With it's retro and refined look this is the ideal pedal to discover this effect. It adapts very well to all kinds of styles, whether you are playing blues, rock, reggae or funk this is one works equally well for all! Does not have a bunch of confusing controls, simply plug it in and get rocking! → Check out all the wah pedals
Distortion : XVive T1 Golden Brownie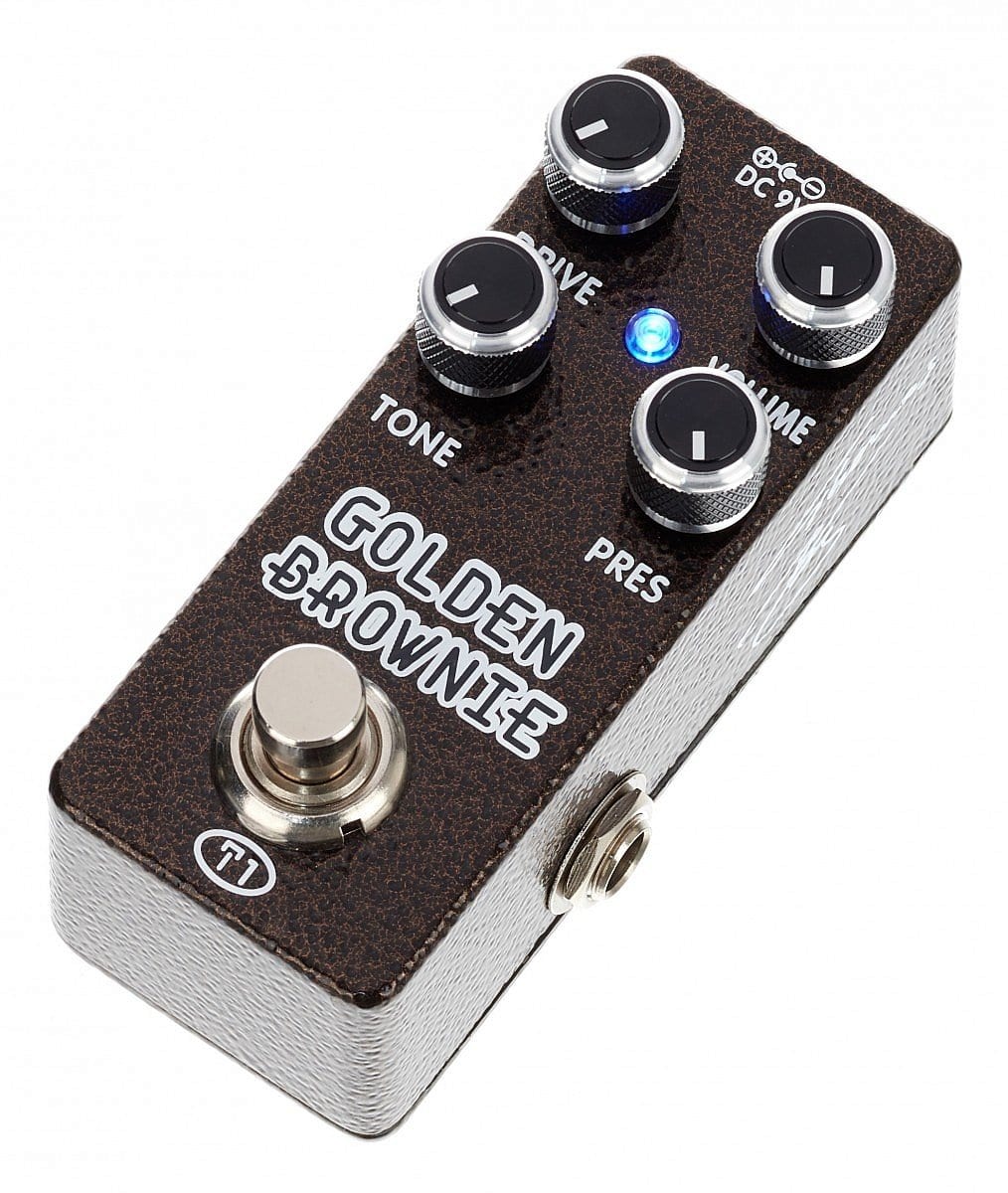 A distortion pedal that will allow you to drown out any other sound if you so wish. This pedal is extremely multi-functional, you can get a crunchy sound for rhythmic and open chord playing or get a fat sound for the guitar solo, this pedal has an awesome sound! → Check out all the distos/overdrives/fuzz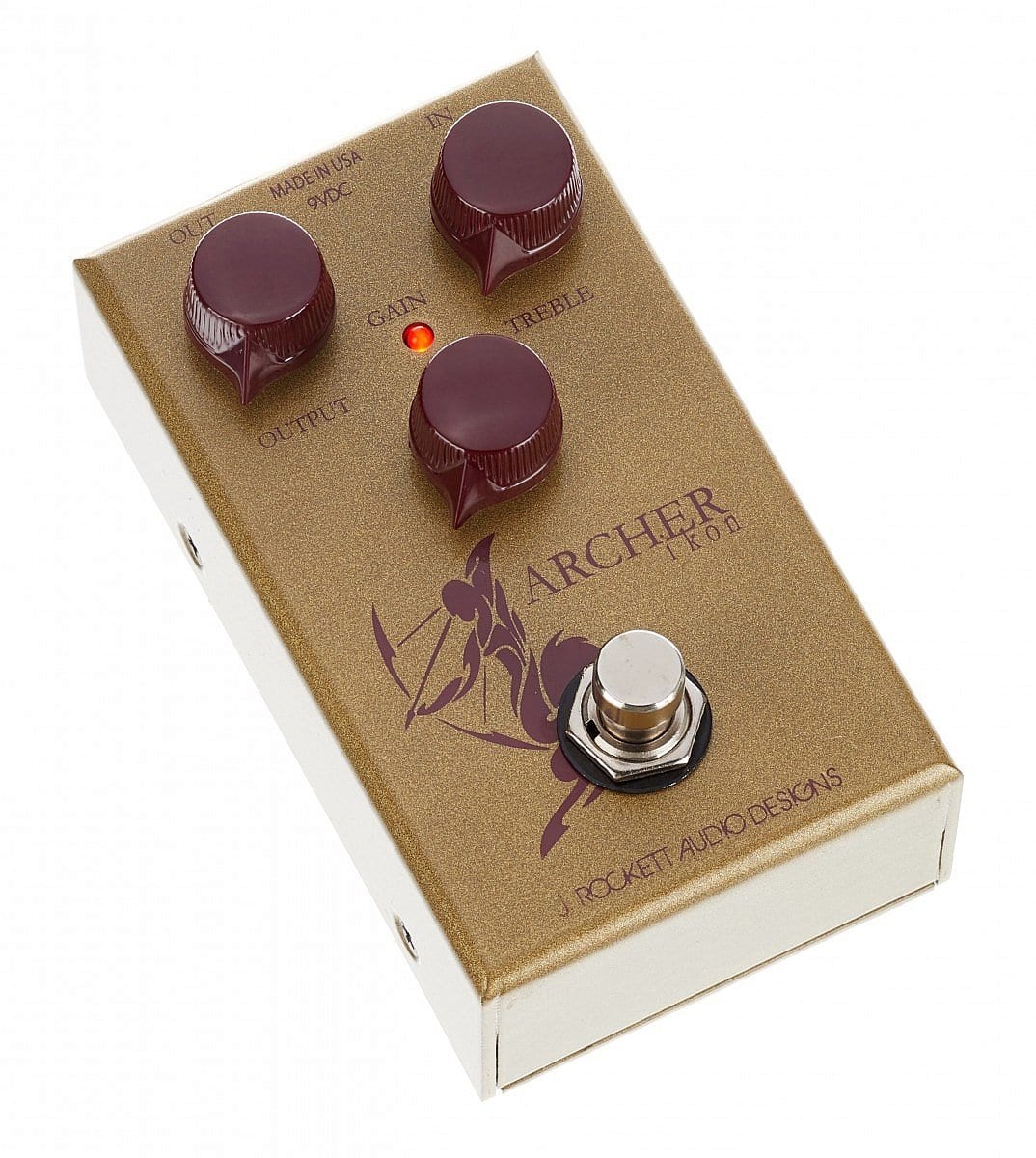 Boost/Overdrive : Rockett Archer Ikon, Limited Edition
The more you use this pedal the more you will want to never switch it off again. This effect will give your sound extra richness in terms of harmonics and will improve the dynamics. A replica of the Klon KTR Centaur that you will find on the pedalboard of many pro guitar player's! → Check out all the distos/overdrives/fuzz
Chorus : Harley Benton Classic Chorus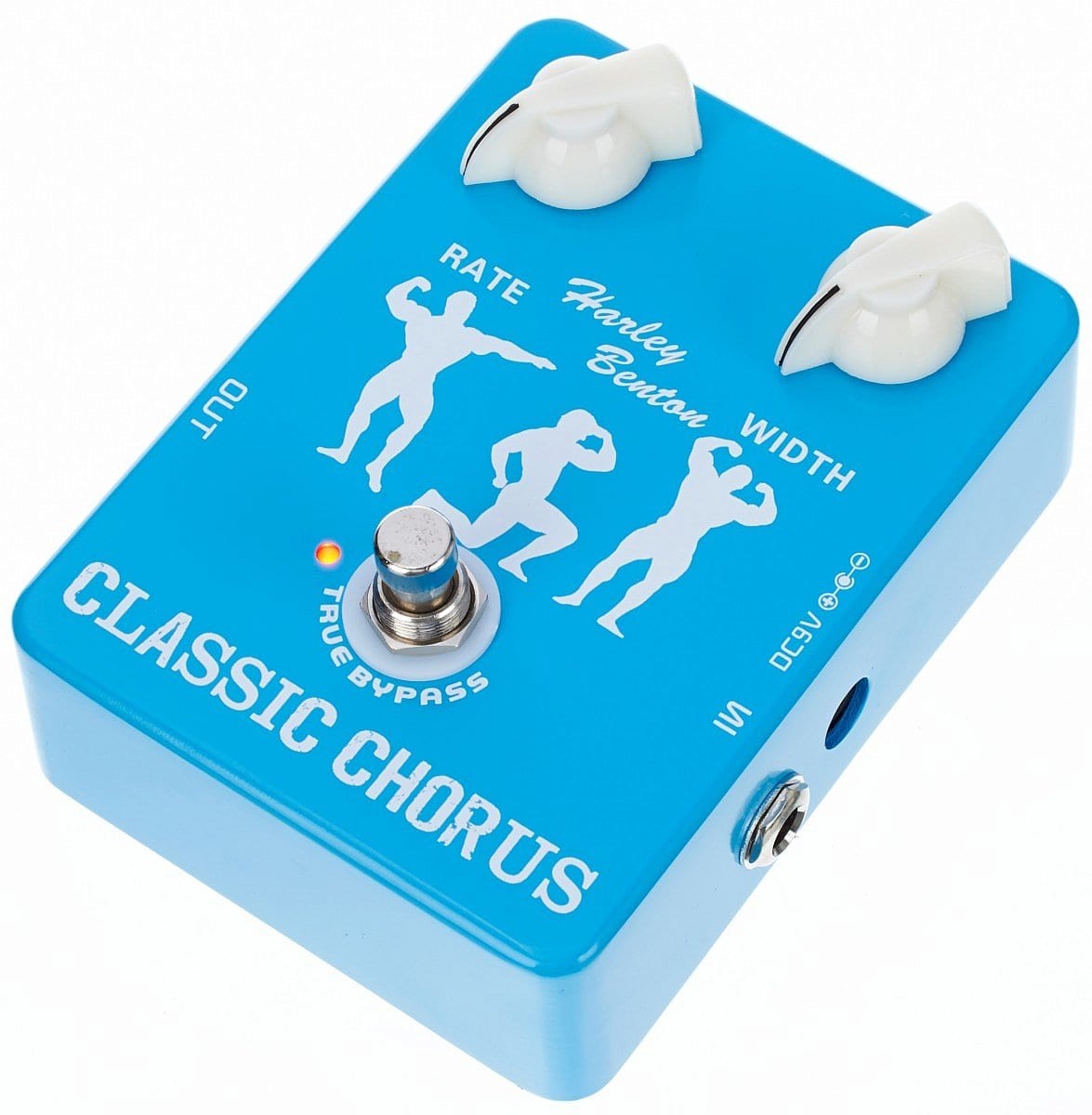 An unbeatable price/quality ratio. Controls such as Rate and Width and of course a true bypass. The potentiometers as well as the chickenhead style knobs are precise and the metal housing will stand up to whatever you throw at it. This is a true must-have! → Check out all the chorus, flangers and phasers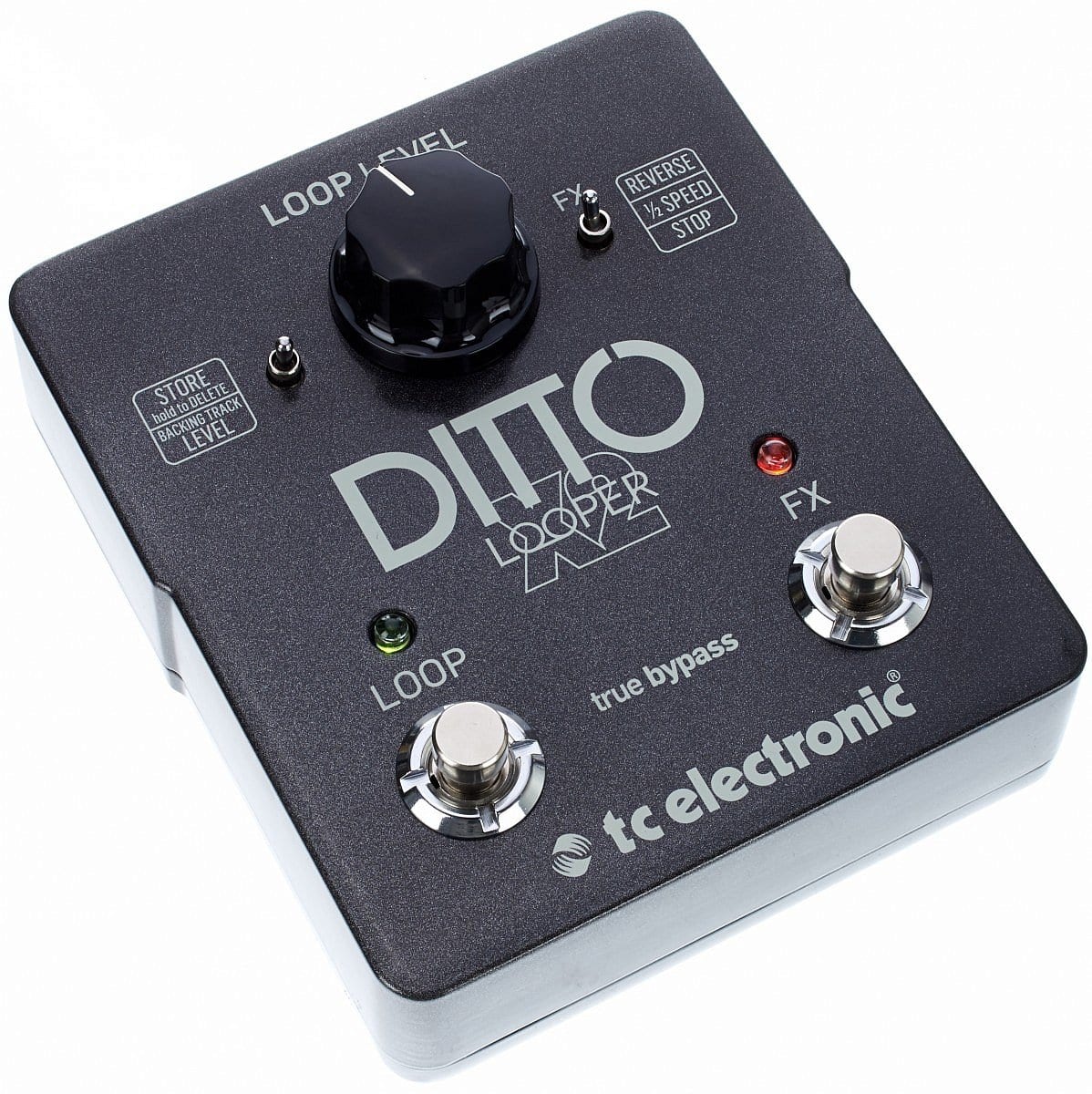 Looper : TC Electronic Ditto X2

Five minutes loop time, unlimited overdubs, true bypass, stereo in and outputs, reverse and half speed. An intuitive and above all useful item. Ideal to produce on your own, to work our your ideas, and to compose. → Check out all the loopers
Reverb : Strymon Bluesky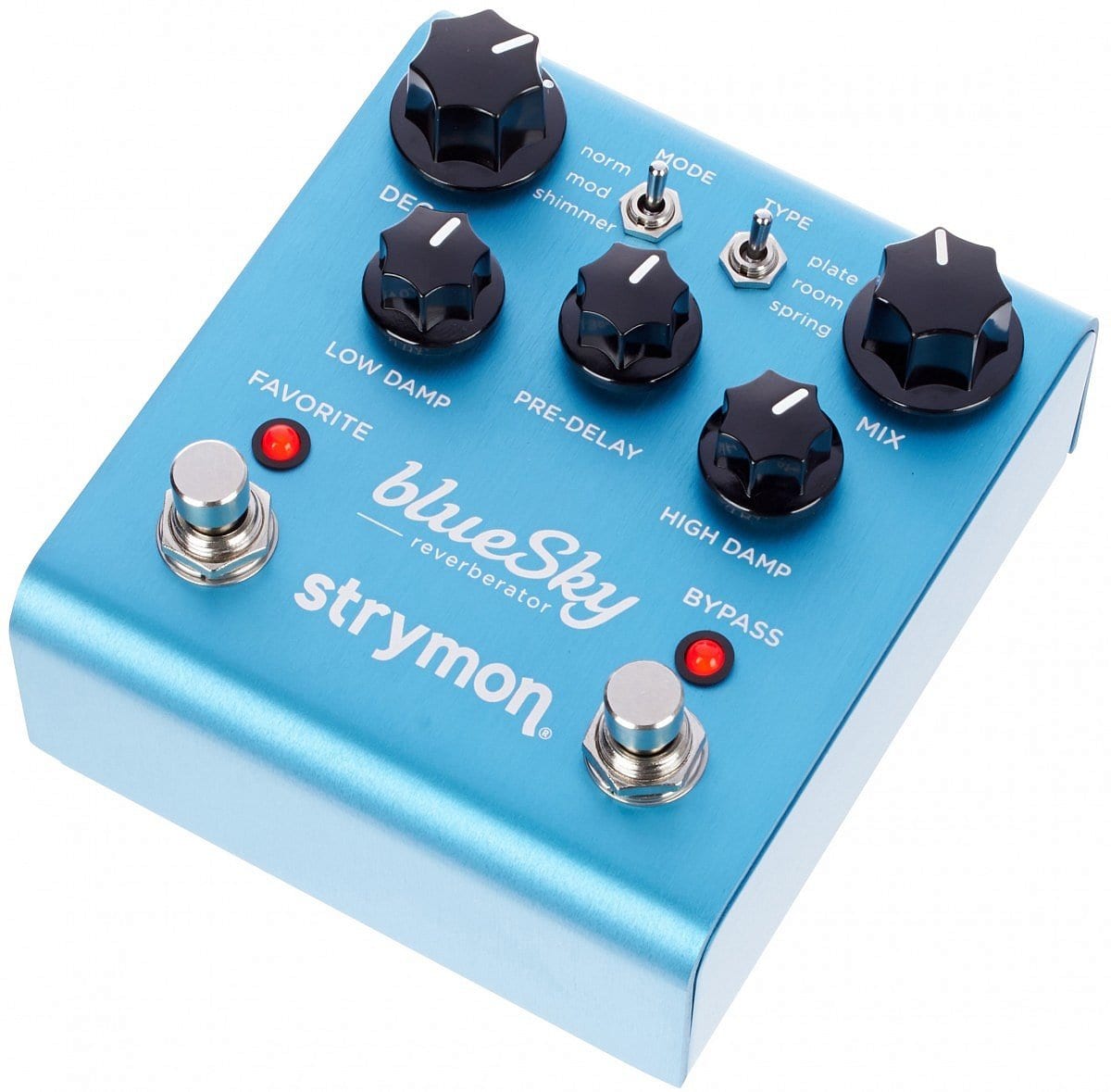 The luxury reverb! A breathtaking sound, very fine controls which allow you to choose the type of reverb as well as the mode, the decay and true bypass, etc. This pedal has rapidly earned a reputation as the holy grail among  reverb pedals. → Check out all the reverbs
Delay: T-Rex Play Back 60th Anniversary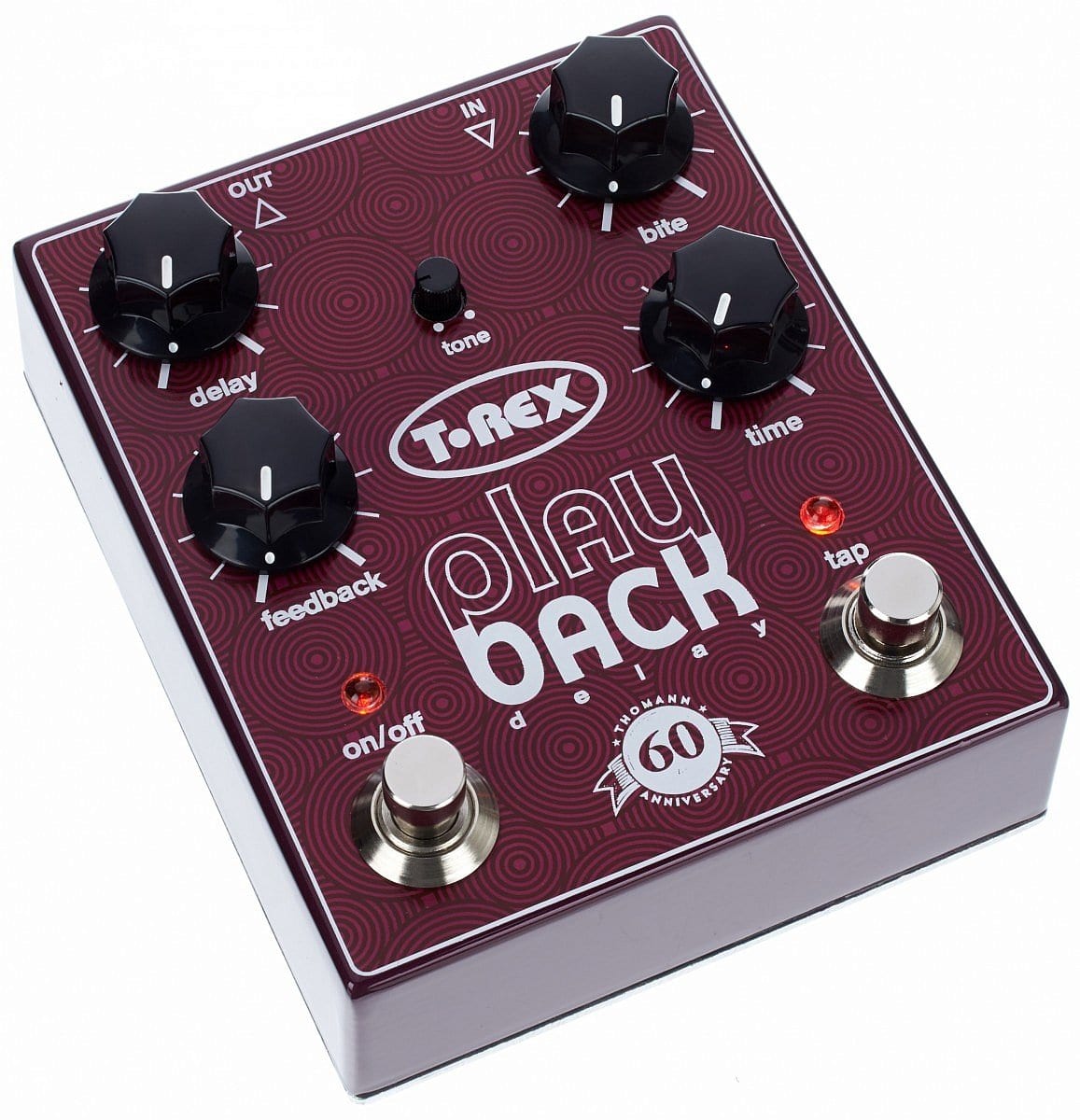 Controls: On/Off, Tap Tempo, Bite, Tone, Delay, Feedback and Time. A special Thomann 60th Anniversary edition, this delay will not alter the natural quality of your sound and it's tap tempo function is truly practical to adjust the effect while you are playing! → Check out all the delays/echos
Electro Harmonix B9 Organ Machine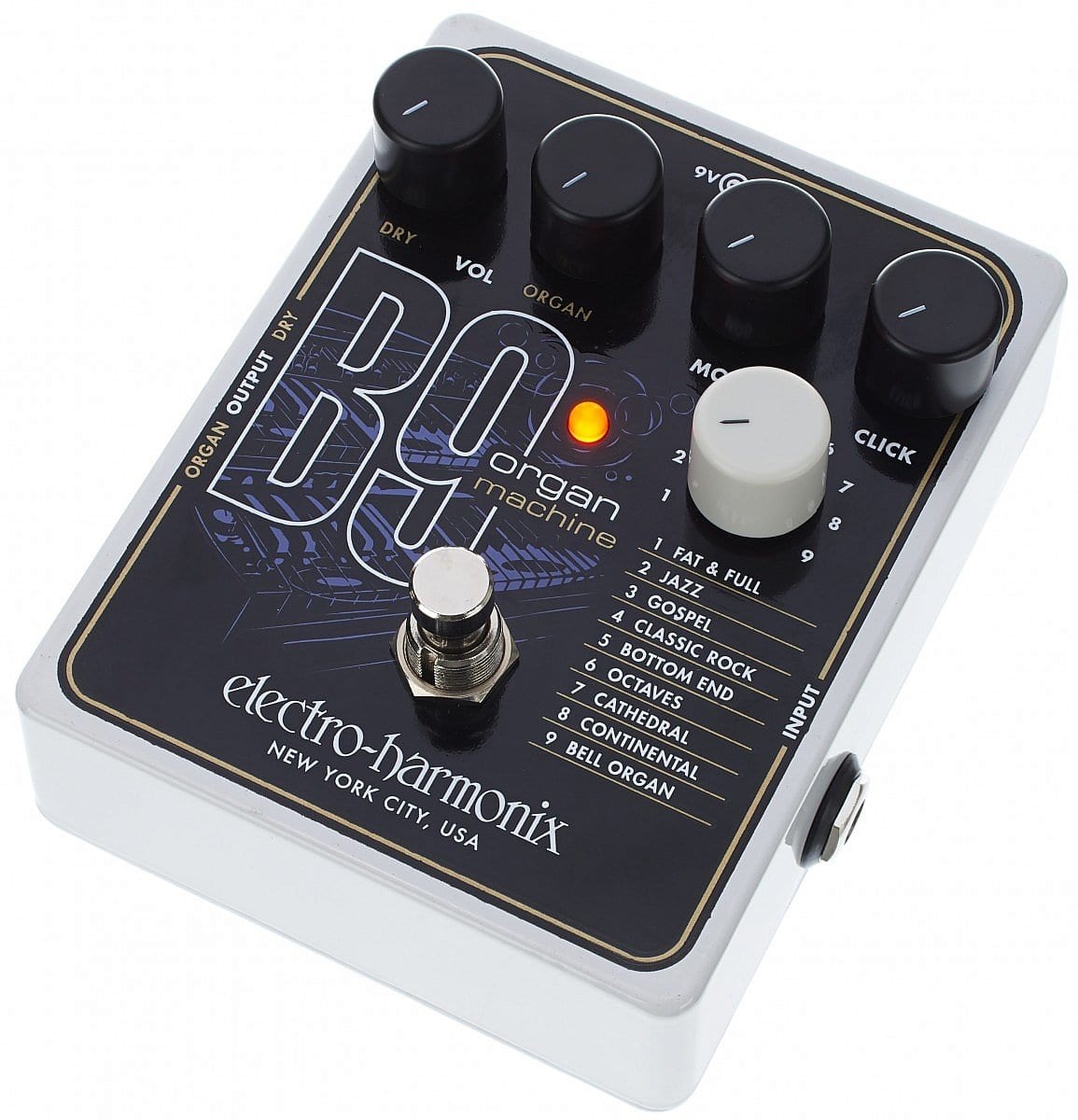 Play the Hammond organ on the guitar! The different presets will permit you to get very different sounds by varying and adjusting the controls such as « click » and « mod ». The signal of the device can be mixed with the instrument, which allows you to precisely control the level of effect that you use.
An entire band in one portable pedal. This one allows you to create a bass line and a drum rhythm to accompany you while you play electric guitar. This model is very simple to use, and a far better tool to practice on your own than only a simple metronome.
Multi-effect : Boss GT-100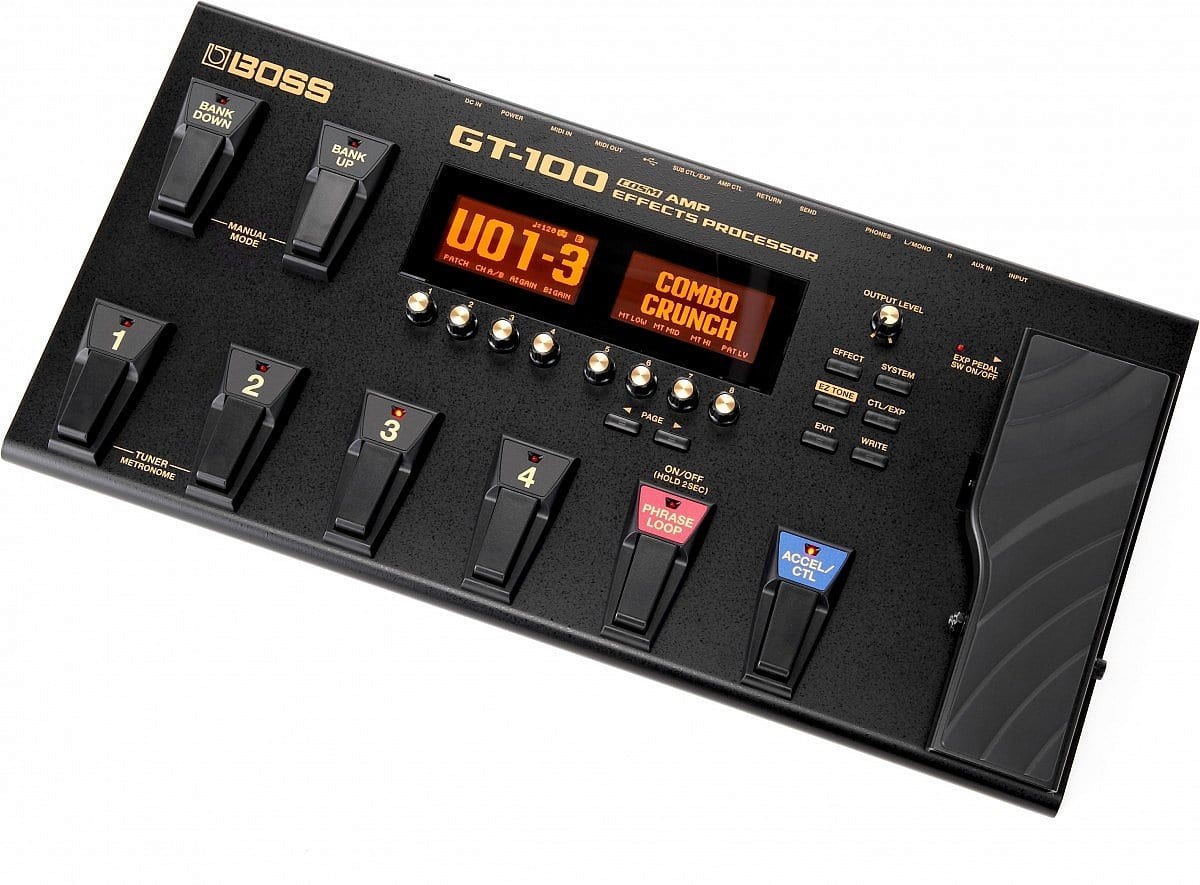 The multi-effect of choice for guitarists in 2015. The sounds Boss has infused it with are truly impressive, the well thought out ergonomic characteristics allow for a very intuitive usage. All the parameters and settings can be modified which means that possibilities are almost infinite. → Check out all the multi-effects
Volume : Boss FV-500-H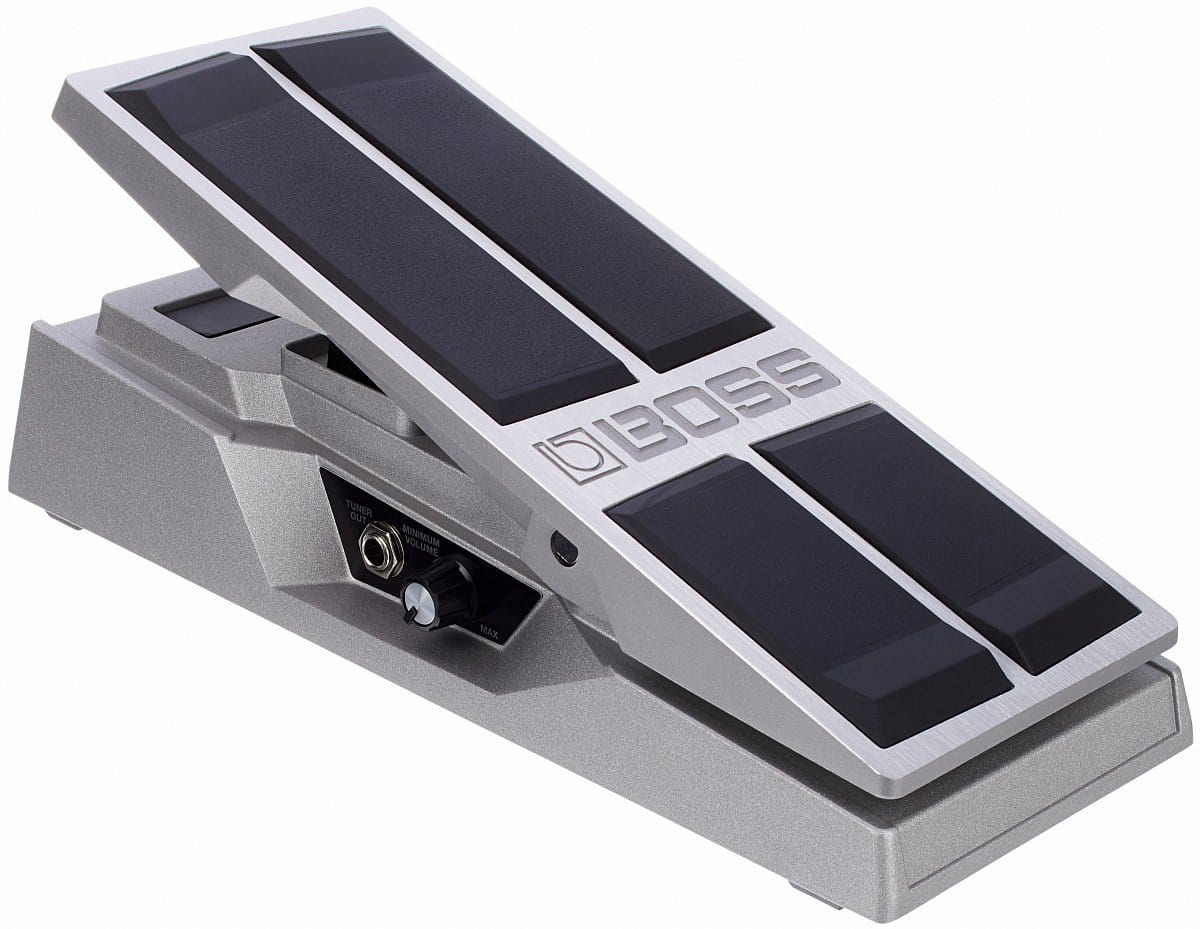 An almost unbreakable pedal thanks to it's metal housing. This is a larger model which offers a lot of comfort. On top of that it is very precise.  You can also control what the minimum volume is, which proves to be very practical in certain cases. → Check out all the volume and expression pedals
This little device with it's strange shape generates a magnetic field to make the string vibrate. A cool gadget that allows you to approximate the sound qualities of violins and cellos on the guitar as well as create an infinite sustain.
A multi-effect with a multitude of options and effects including an integrated drum computer, looper, booster and so much more. A very impressive range and depth in terms of effects. You can connect it with USB to your computer to alter and save many parameters. The amp models and simulations are golden as well. → Check out all the multi-effects
---
– Accessories –
This Power Plant has more than enough outputs to feed power to an array of standard pedals. The 12 volt output is supremely practical for certain pedals that need a bit more juice! → Check out all the power supplies for effects
Pedalboard : Palmer MI Pedalbay 40
A simple pedalboard but one which has a great finish and design. The crossbars are adjustable as is the height. It weights little and can be transported very easily. The velcro and cover/bag are included, this is the top-seller of 2015 in this category of products. → Check out all the pedalboards
Patch cables : Sommer Cable Spirit XS Highflex 0,3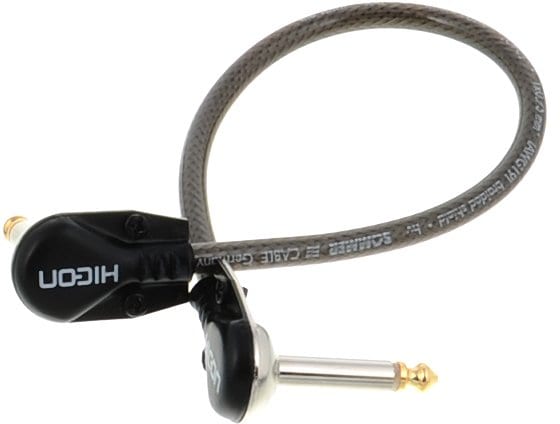 With it's « flat head », this item will let you save a lot of space on the pedalboard. A great compromise between flexibility and durability while offering the famed quality of the Sommer Cable brand. → Check out all the patch cables
Battery charger : Fischer Amps ALC 29 Battery Charger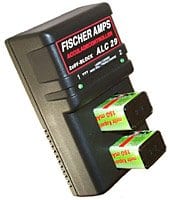 This one is fast! Charge your batteries in almost no time with this charger. This is an accessory that can be supremely practical for a guitarist that prefers to use batteries to power his effects.
Powered by the Thomann Guitar Department