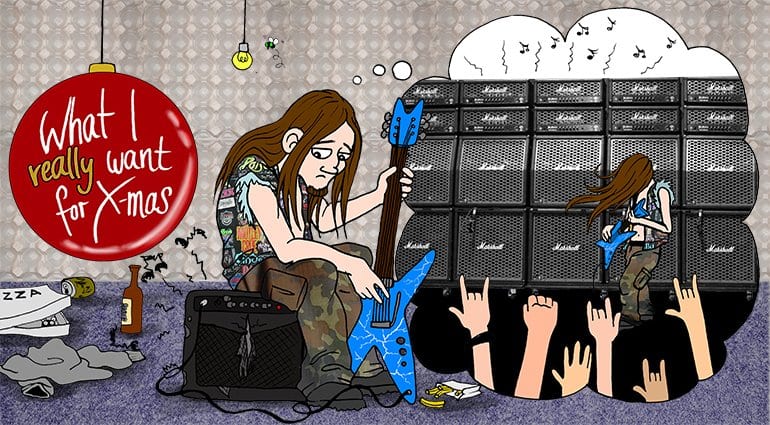 Guitar amplifiers: our gift ideas
Guitar amplifiers: our gift ideas
A crucial component of your sound, guitar amps comprise three basic elements: the preamp, the power amp and the speakers. On combo amps, all three elements can be found combined. Sometimes they are separated into what are known as the head and the cab. The amp head combines the preamp and the power amp while the cab integrates the speakers. We also make distinctions by the amplification technology: some amps use vacuum tubes, others (solid state amps) use transistors, while some use digital modelling. Here is our selection of gift ideas from the guitar amp category!
---
– Combo Amps – 
A small amp (18 x 14 x 11cm), very light (1kg), comes complete with an equally small and light extension cab. It can be used as a PC speaker and is also equipped with a headphone output and an AUX input → See all solid state combo amps
A revolutionary amp! 150 watt, 1 x 12" speaker, 2 mid-range speakers and 2 tweeters. Includes many functions like a tuner, tap tempo, effects, a USB port, Bluetooth streaming via iOS, Android, Mac and PC. The "Amplifi Remote" app makes it easy to find your favourite sound! → See all solid state combo amps
Fender Blues Junior Lacquered Tweed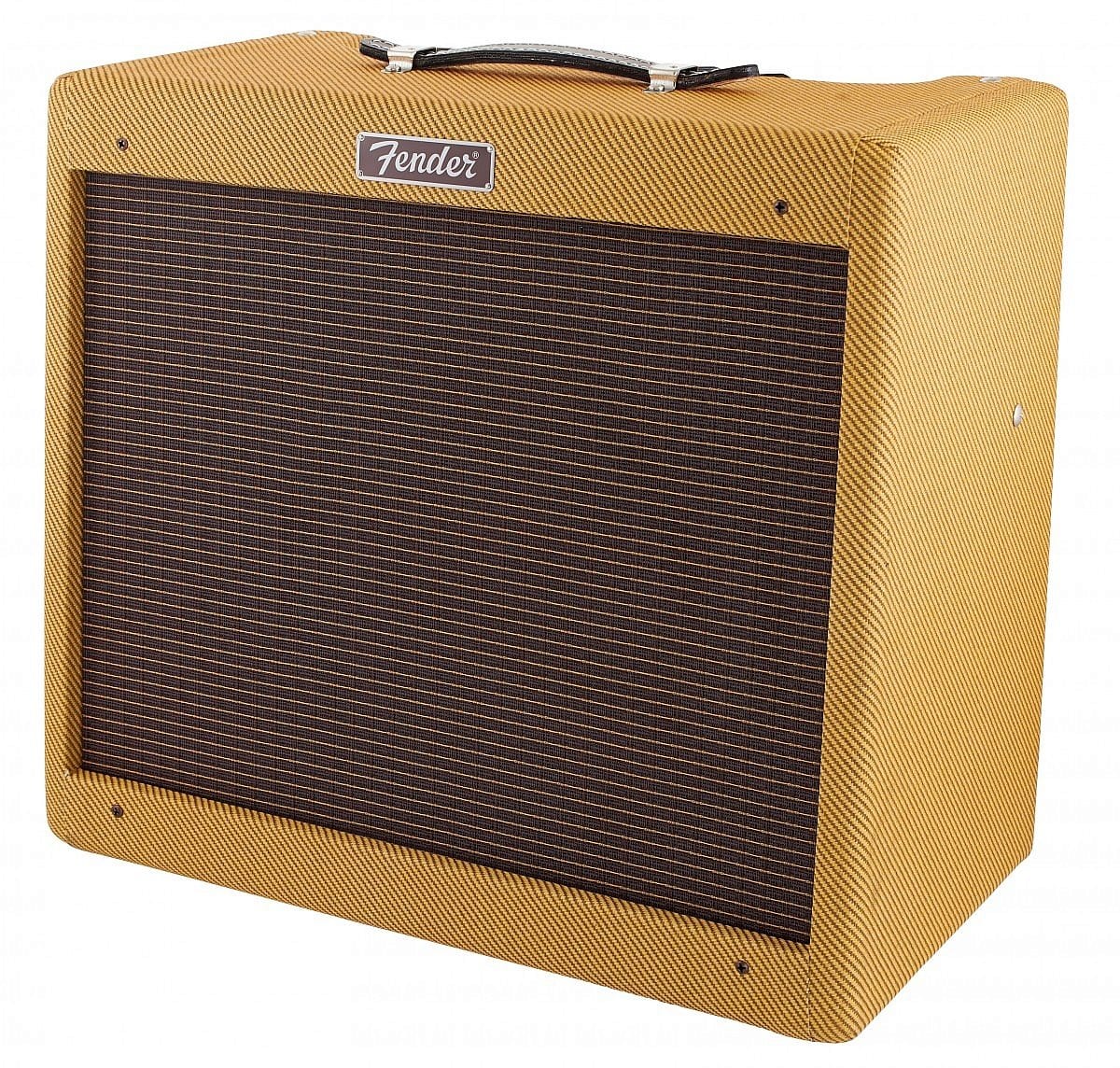 A fantastic amp: super precise with excellent dynamics. It is equipped with a Jensen ceramic speaker. If you are looking for the classic Fender sound in a light and compact amp, the Blues Junior is what you need! → See all tube combo amps
---
–

Amp heads 

–
Hotone Nano Legacy Mojo Diamond 
The American vintage sound in a miniature amp head. It is equipped with FX loop, a headphone output and an AUX input, and delivers 5 Watts of power. Ultra simple to use and powerful enough to have fun with at home. → See all solid state amp heads
A tube preamp in a package which is as compact as two packs of cigarettes. A great, clear sound and the typical crunch of the renowned amp manufacturer Orange. Caution: increasing gain may result in awesomeness. → See all tube amp heads
Hughes&Kettner Grandmeister 36 Head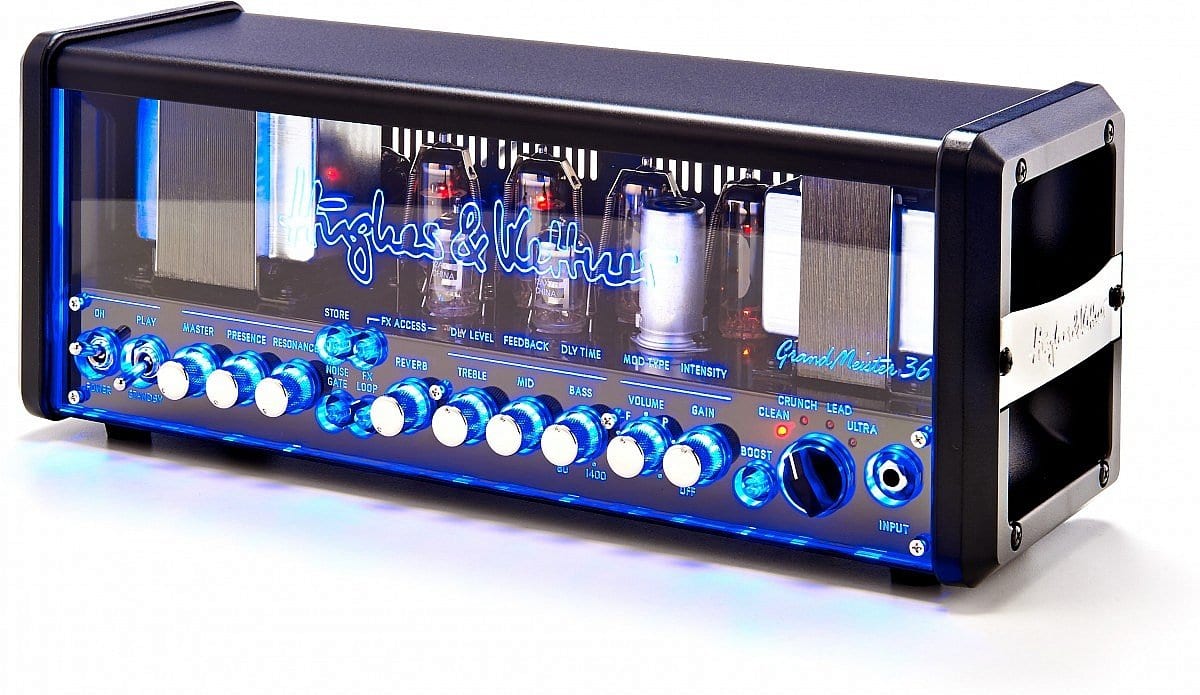 Tube amp head equipped with 3 x 12AX7 and 4 x EL84 tubes. Four channels: clean, crunch, lead and ultra; integrated effects (tap delay, flanger, phaser, chorus, tremolo), an app for iOS and Android, and even a built-in power attenuator. In short, a very well-rounded amp with a great sound and a hellish look! → See all tube amp heads
---
– Cabs –
Why spend more when you can have this high quality cab that sounds great? The 24S+ by Jet City is equipped with 2 x 12" Custom Eminence speakers. From awesome, clear sounds to sounds that are rather "British", this cab knows how to charm beginners.  → See all 2×12 cabs
Orange PPC212-COB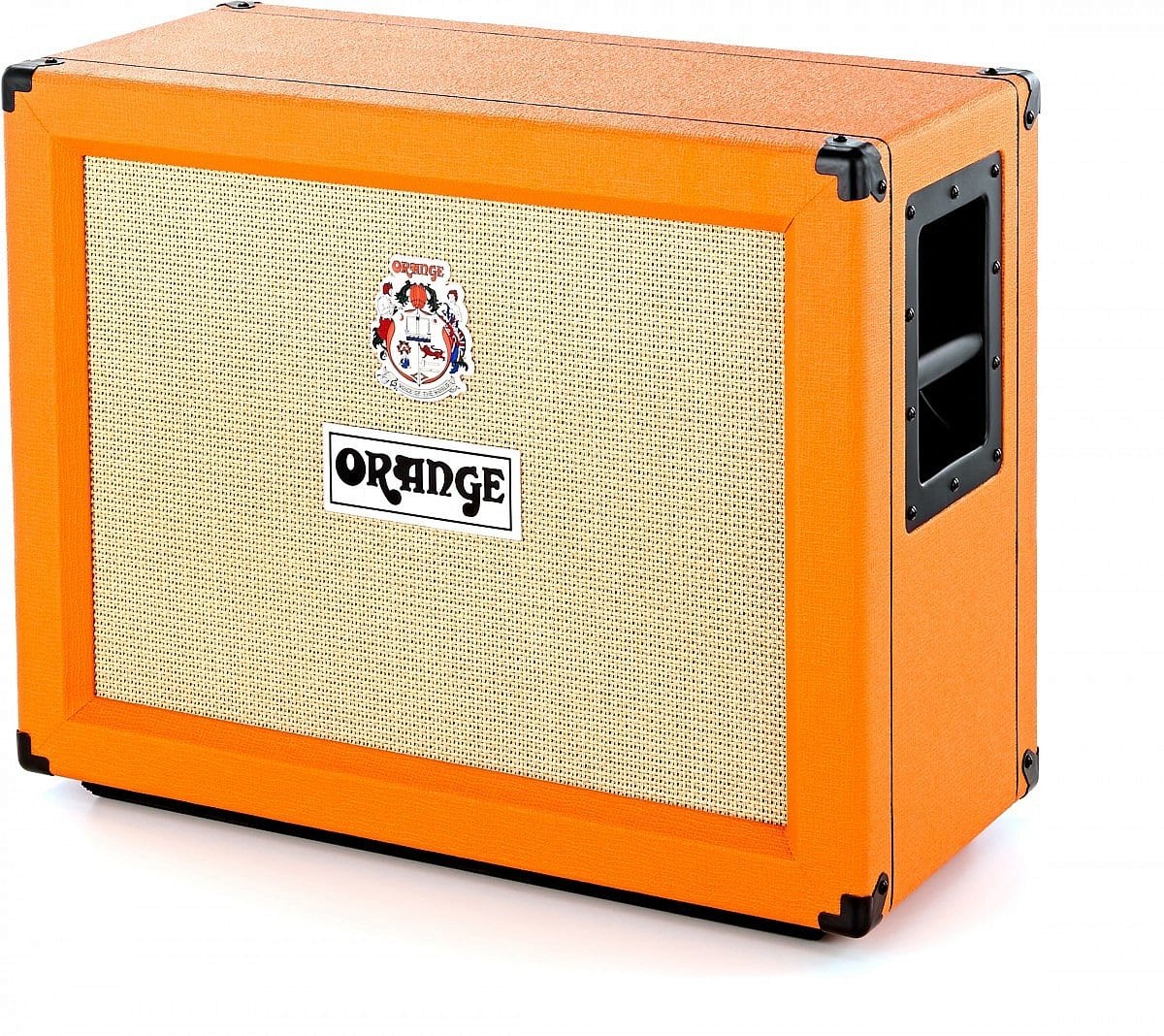 The Celestion V30s sound wonderful in this open back cabinet. We recommend it to people looking for a versatile sound. This cab is a reference point for many rock bands! → See all 2×12 cabs

---
– Accessories –
A small miracle for guitar players. You can put it in the practice room so you always have nice, cold beers but this item will also look cool in your kitchen. This Marshall Amp style fridge in half-stack design also has the A+ rating in terms of energy efficiency. Good for beers as well as for the environment!
A miniature headphone amp and connector. This is a superb solution for those who want to play their guitar any time and any place over some headphones. It even has a Aux input so you can jam along to an Mp3 player and more. Features integrated effects (chorus, delay and reverb)  and provides a really nice crunch or distortion sound.
Electro Harmonix Tube EL 34 EH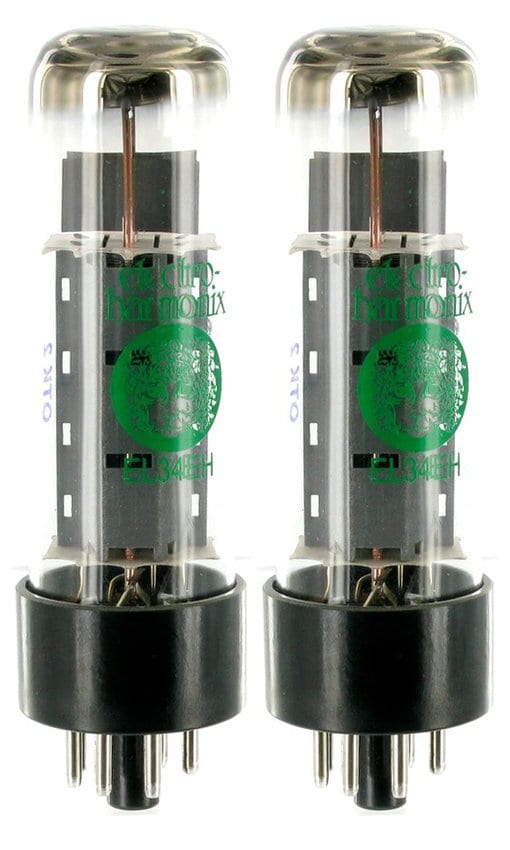 A pair of calibrated power amp tubes. Your amp will gain punch and warmth!
→ See all amp tubes
Jet City Amplification Jettenuator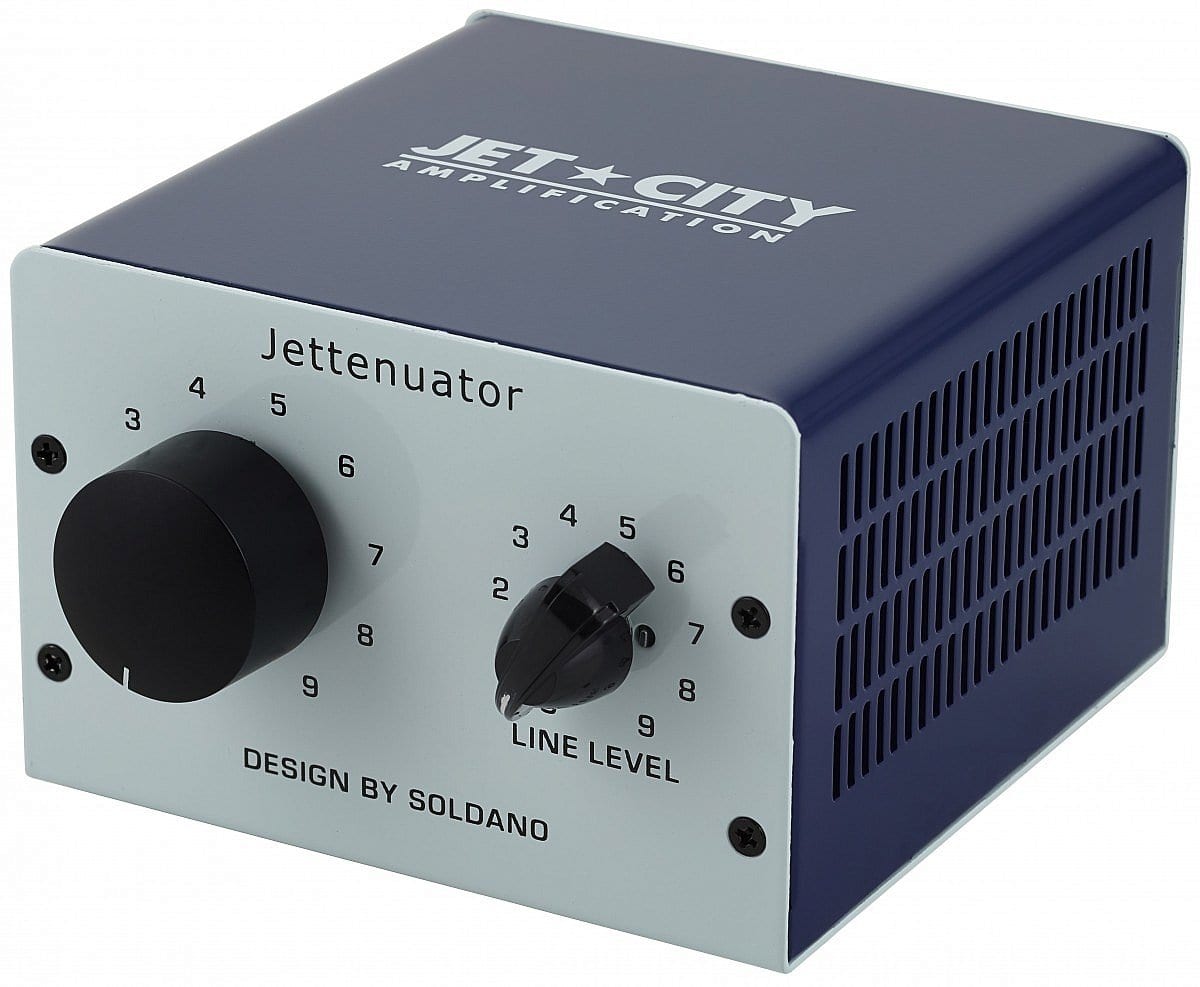 This unit allows you to reduce the power of your amp – and it is very effective. If you want to make the most of the sound of your amp, even at low volume, this well-made and well-thought out attenuator is the one for you. And it's a super deal! → See all power attenuators
The perfect mug for your coffee or perhaps your morning orange juice! Well made and with the same classical logo and color as the famous amplifiers! → Check out all the cups and mugs
A miniature guitar amp featuring 1 Watt as well as two channels, the same amount as the big Marshall amps. Includes a clip so you can hang it of your strap or belt easily. Really fun and with a very friendly price-tag, perfect size for traveling, for a quick jam while you wait a bit or to simply have a nice sound without disturbing your neighbours. There is a red, a black and a gray one. → Check out all the mini Marshall amps
Designed to fit almost all combos, this sturdy stand will let you hear yourself better by making sure the sound reaches you well. With no more need to keep pushing the amp volume, the other members of your band will appreciate it as much as you do! → See all accessories for amps
Thon Custom Case for Guitar and Bass Head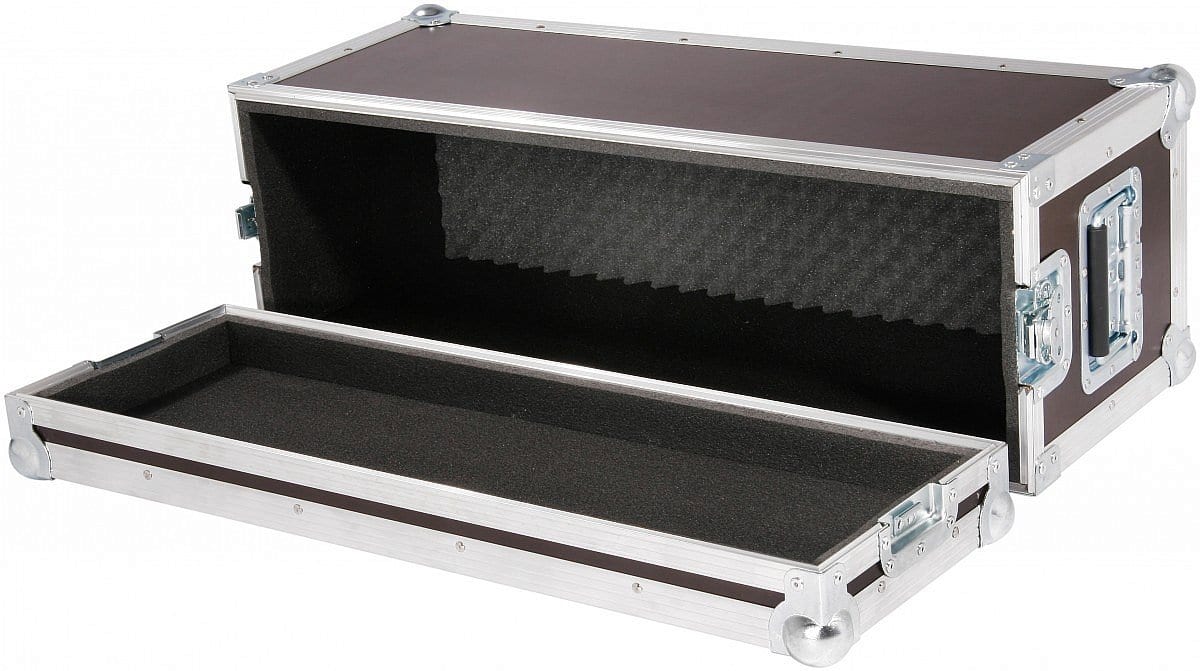 This flight case is made to measure. It will have the perfect fit and dimensions to enclose your amp head. It is made from 7mm birch plywood and will resist all strain – nothing will protect your equipment better! German quality! → See all amp cases
RockNRoller R12RT (All-Terrain)

An excellent product to stop you from breaking your back at every gig! The length of the trolley is adjustable, the wheels are all-terrain and two of them are equipped with brakes. Solid!
Audio interface for iOS and android devices. You hook up your guitar or mic to the iRig, the iRig to your smartphone or tablet and you are off! Easy as can be! If you download the free Amplitube UA app you will have an almost infinite amount of amp sounds as well! Includes a midi input and gain control → Check out other accessories for smartphones and tablets