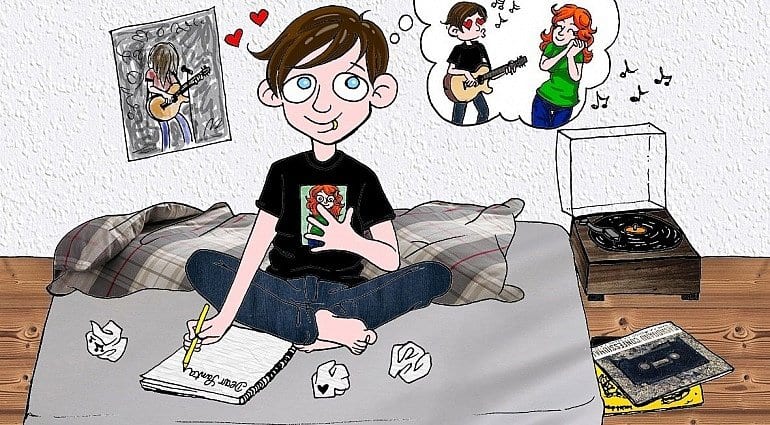 Our gift ideas for acoustic guitarists
Our gift ideas for acoustic guitarists
The acoustic guitar is a fearsome weapon. It will follow you everywhere: into the studio or on stage, onto the beach in the summer or by the fireside in the winter. It's the ideal instrument for accompanying singing and creating an atmosphere! Here is our selection of models and accessories for the beginner and the experienced guitarist.
---
– Models for beginners –
Harley Benton D-120CE BK 
When you first hear it, you will be surprised by the power of the soundboard. The guitar is highly playable and gives you a wonderful feeling. In short, it's an electro-acoustic dreadnought guitar with wonderful depth and a well-balanced sound. → See more acoustic models for beginners
Gretsch G9500 Jim Dandy Flat Top
A "roots" guitar that is compact and easy to play, with a slightly wider neck than an electric guitar. Its matt finish gives it a super vintage style. It is perfect for playing the blues and will give character to your playing! → See more acoustic models for beginners
The CD-60 CE is the standard model by Fender. Those who have held it fall in love with this electro-acoustic guitar: the sound is crisp, clear and well balanced. It is equipped with a Fishman preamp and a built-in tuner. The body may be large but the guitar remains light and the sound projection is excellent. → See more acoustic models for beginners
---
– Models for experienced guitarists – 
PRS SE A10E Angelus CS w. Case

A perfect finish, a well-balanced and crystal clear sound. You can play all sorts on this model: picking, chords, bossa nova, etc. The case is solid and of very good quality. The model is electro-acoustic with a piezo pickup and a solid mahogany top. As often found with the PRS models, it also comes with classy bird-shaped fretboard inlays! → See more models for experienced guitarists
A sound of warmth and brilliance and a powerful presence; a highly comfortable neck, a top-notch case, a punchy preamp: this Bruce Springsteen signature guitar made in Japan undoubtedly has it all! → See more models for experienced guitarists
An impeccable finish for a truly great instrument. The guitalélé is a small guitar and once you've had a taste of it, you'll never look back. Its great resonance – despite its small size – makes it the perfect guitar for travelling! → See more small guitars
– Accessories –
The size and weight of this amp make it ideal for taking to your smaller acoustic concerts. The amp has two inputs which allow you to connect a microphone as well as your guitar. → See more amps for acoustic guitars
Compact, as the name suggests, but above all precise! This acoustic amp is a gem. The sound is of an incredible clarity and the integrated effects are impressive, particularly the reverb! → See more amps for acoustic guitars
An acoustic guitar combo amp with tons of effects: compressor, chorus, flanger, phaser, tremolo, delay, reverb. A USB input for use as an interface and 2 full-range 8cm speakers. The sound? Superb and natural! → See more amps for acoustic guitars
This kit has everything you need for cleaning, polishing and protecting your axe, from the body to the neck, from the machine heads to the strings and frets! For pampering your gadgets with love. → See more cleaning products
TC Electronic PolyTune Clip Tuner 
A clip tuner with awesome efficiency: simple, fast, precise. The small LEDs are handy for on stage. It is fitted with Polytune technology which allows you to tune all 6 strings at the same time! → See more guitar tuners

Harley Benton Guitar Strap Padded Black
A leather strap made in Europe with strengthened seams. This strap is very comfortable, visually appealing and very easy to adjust. → See more leather straps
Thomann Elite Case Dreadnought 
A case that fits almost all models. Behind the minimalistic look of the case, the guitar is well supported thanks to the case's precise cut and high quality protective foam. → See more cases for acoustic guitars
You will never look back with this new sound. Once you've connected this little pedal up between your electro-acoustic guitar and your amp or sound system, you will never disconnect it. → See more effects for acoustic guitars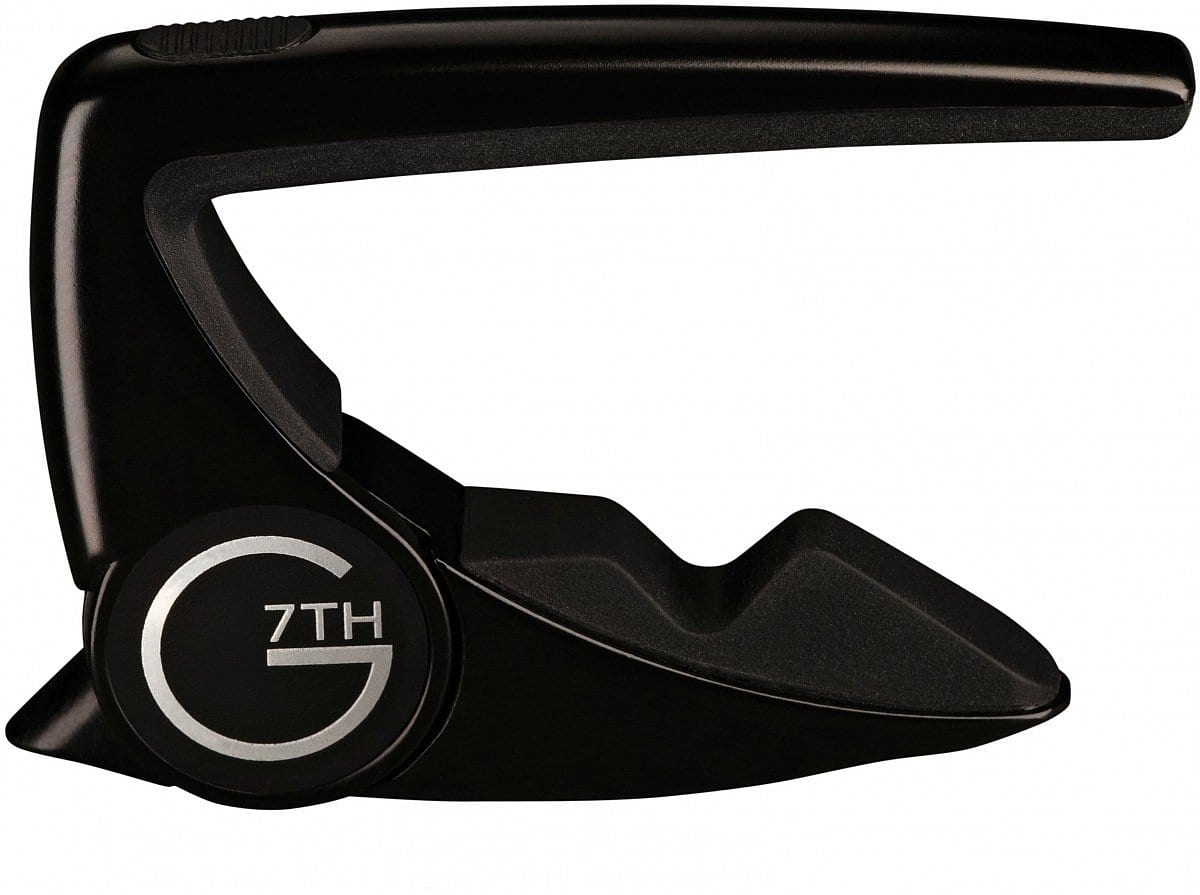 G7th Performance II Acoustic BK 
The capo is an indispensable accessory for all acoustic guitarists! This one is solid, discreet and ergonomic, and fits different neck profiles. → See more capos
K&M 17515 Guardian Translucent
A foldable stand for 5 guitars of any type, acoustic or electric, and even those with a nitrocellulose varnish! Excellent overall quality and highly sturdy, this stand will be a delight for your guitars! → See all stands for guitar and bass
Tips for gifts powered by our guitar department!