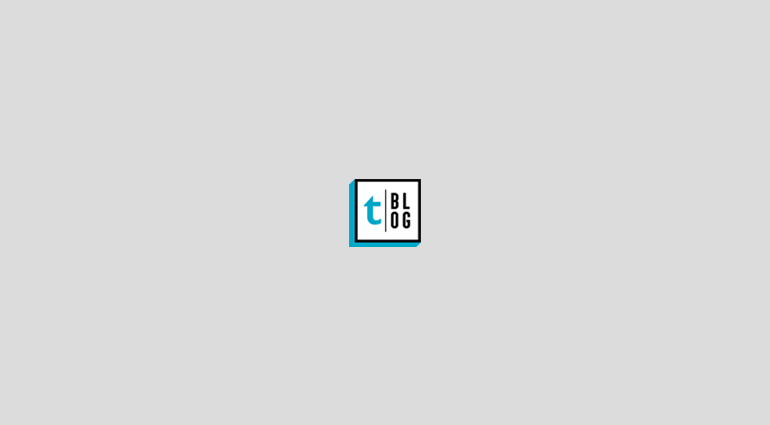 Private: Electric Guitar: The History of Shredding
Private: Electric Guitar: The History of Shredding
Welcome to our #ThomannShredDays. This week it's all about – you guessed it, Shredding! Not only will you find enriching shredding content and incredible deals on our t.blog, but also on our Facebook page. Have a look! ???

Shredding combines different guitar techniques (tapping, legato, sweep picking, etc.) with extremely technical guitar skills, and is expressed most spectacularly during extremely fast solos where diverse techniques can be performed. What we call shredding today, has a long history and starts much earlier than you might think. In this article we present a brief historical summary of shredding from past to present. Of course, we won't be able to include all our heroes and apologize in advance for those who were left unmentioned.
---

Origin
What we call a shredder in the world of guitarists today, is what was formerly known as a virtuoso in the past, such as Franz Liszt (piano) or Niccolò Paganini (violin) to but name a few. Speed and technical finesse always had a particular appeal to the public, whereas many musicians were even accused of having made a pact with the devil to justify their virtuosity. And not just in Classical music, but also in Blues, such as formidable blues guitarist Robert Johnson who was said to have sold his soul to the devil in exchange for his exceptional playing abilities, and is still to this day, a popular legend in film and literature.
Nowadays the name "Shredder", as well as representing a character of great wisdom related to ninja turtles, mainly refers to a virtuoso of the electric guitar.
Epochs of the Shredder
The 50's
Given the popularity of the electric guitar in the '50s and the fact that rock was still evolving, it is not surprising that the first guild of Shredders were primarily jazz guitarists. Charlie Christian, Joe Pass, Lester Polsfuss (aka Les Paul) were far more "technical" especially compared to fellow rock and pop instrumentalists (such as Chuck Berry and Buddy Holly).
The 60's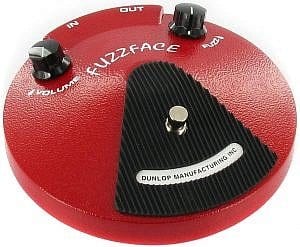 In the 60's, there was a significant boom in the electric guitar, with the rise of extraordinary guitarists such as Eric Clapton, Jeff Beck and Jimi Hendrix, turning the instrument into a powerful means of personal expression. Thanks to the development of tube amplifiers, boosters, and fuzz (which greatly facilitated the execution of certain musical styles), various techniques have started to gain popularity
But even here we are still far from talking about real "Shredding". This starts to change in the beginning of the next decade.
The 70's
The 70's were fundamental for a multitude of reasons, including the fusion of different genres such as classical music with rock, effectively bringing back the classic virtuosity. This was most clearly heard by Ritchie Blackmore, one of the founders of the Shred phenomenon, whose arpeggio escapades and fast-paced sequences was well ahead of his time.
Another musical direction that elegantly combined jazz and rock together was fusion, it brought various technical virtuosos such as Al Di Meola, John McLaughlin and the recently deceased Allan Holdsworth.
However, it is only between the '70s and '80s that the term "Shredding" really takes on a new meaning of its own, thanks to the far-reaching technical innovation in guitar playing techniques by Eddie Van Halen.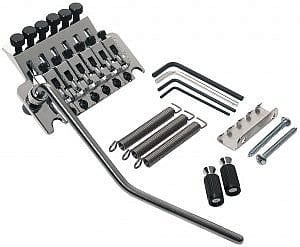 In addition, Eddie combined tapping, legato and atypical sounds produced with the help of his "frankenstrat" which was revolutionary. He was the first to think of building a humbucker into a Stratocaster, experimenting with the amp voltage for more gain, and was instrumental in the popularity of Floyd Rose tremolos.
Thanks to technical development in various pedal effects and in providing amplifiers with all the necessary distortion, these innovations helped shape the music styles. The aforementioned higher gain setting, along with the associated compression made it possible to perform techniques such as legato, sweep picking and tapping in a more fluid and simple way.
The 80's

Thanks to the popularity of Van Halen, shredders began to sprout like mushrooms!
Guitarists such as Randy Rhoads and Yngwie Malmsteen, who were essential in the further development of the neoclassical Blackmore legacy, created their own special sound. Malmsteen, who is unrivaled with his incredible picking technique, made the music world aware of The Shrapnel Records label, which became inseparably linked to the term shredding.
The goal of label founder, Mike Varney, was to sign the most virtuosic guitarists on the planet, as well as introduce them in the monthly magazine "Guitar Player" including Malmsteen, Paul Gilbert, Ritchie Kotzen, Tony McAlpine, Jason Becker, Frank Gambale and many more.
Despite the popularity of the genre, many musicians deemed the shredder boom as dull and interchangeable. In the midst of dozens of guitar acrobats, two notable guitar names emerged with a high sensitivity to melodious play, interesting compositions, playfulness and a willing to experiment beyond all limits: Steve Vai and Joe Satriani.
The 90's
The 90's brought a wave of baggy pants, flannel shirts and grunge. With songs like "Smells Like Teen Spirit" solos began to go out of fashion and the public began to prefer good songwriting and energetic performances over the surgical precision of a shredder.
In spite of the "Seattle dominance" a band held up the Shredding torch: Dream Theater with legendary guitarist John Petrucci who caught the guitar world's attention with his incredibly precise and fast scale runs.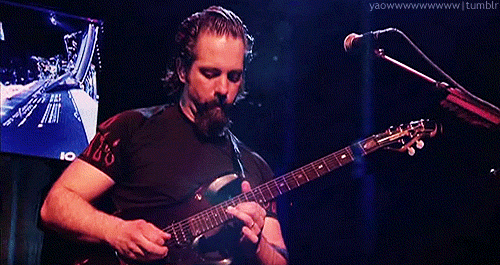 2000 to present
Because of the growing popularity of grunge, rock and pop it almost seemed as though shredding was coming to an end. This began to change, when the world became aware of guitarists like Guthrie Govan. In addition to his extraordinary technical finesse, was above all his degree in taste and deep understanding of all musical styles, coupled with incredible versatility, which clearly distinguishes him from other contemporary shredders.
It remains to be seen who will be the next "game changer" for the community of guitarists this century, but surely it is inevitable as everything returns as old "legends" are cyclically rediscovered by the new generations.
In your opinion, who are the new and noteworthy upcoming shredders?