Egg hunt 2016: Know your idols
Egg hunt 2016: Know your idols
Easter is coming up and as a token of gratitude we would like to present to you a Mega-show which has never been done before. We pulled all our strings and brought together six artists, who have never been seen sharing the same stage before!
Ladies and gentleman, we proudly present … wait a second, who are they? I can't seem to remember the names of any these musicians. The only thing I can remember is that they all have one thing in common: When you speak their name out loud, it sounds very much like "egg" – such as "Zegg" Wylde. 😉 Can you help me?
We're turning the tables: In our Easter Special, we're not actually hunting for eggs, but for musicians. Each egg is one of our idols. Can you recognise them all? Of course there's a unique prize to go along with our Easter Special: Win a two-day all-inclusive VIP trip for two to the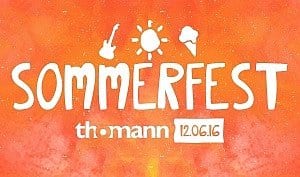 Thomann Sommerfest on the 12th of June 2016 near Treppendorf – plus an exclusive guided tour of our Thomann-Campus and a look behind the scenes. The prize also includes an Access All Areas – Backstage Pass to the festival. On top of that, the winner will receive two nights for two in a hotel in Bamberg a medieval city and world heritage. In our Sommerfest video of 2015, we captured the best moments of last years event. This year it will not only be similar, but even bigger, better and more Rock 'n Roll!
Take part in our Easter contest by filling in the form below and naming the musicians you suspect are behind each egg. Fill the names (either real name or egg name will do) in the correct order – from left to right. We will randomly select a winner from a all entries. You can participate until Monday, the 28th of March at 23:59:59. A winner will be announced right here in this blog on the following day of March the 29th.
Here are the terms and conditions.
Happy Easter and good luck! 🙂