27/04/2020
✨ Our two additional winners for the contest are ✨
? Marcos Chacon Rivera ?
? Miko Franciszek ?
Thank you very much for participating and sorry, again, for the confusion about the carrots. We're wishing everyone all the best,
Your Thomann Team
---
20/04/2020
? A message to our dear contest participants ?
Your feedback as customers is very important to us.
That's why we've been following the comments and messages about the Easter Egg competition carefully and have reviewed the answers again.
? Since there were some misunderstandings regarding the number of carrots, we would like to raffle off two more 50-Euro Thomann vouchers among those participants who have submitted "10" carrots as an answer and also filled out the other fields correctly.
The two winners will be contacted by email on 21/04/2020 and their names will be published in the blog post. Please take note that the raffle has ended accordingly. We would be happy to see you again at the next raffle.
Your Team Thomann
---
✨ And the winners are…✨
️? Chantal Lederer ?
️? Andrei Malcoci ?
️? Steve Gijrath ?
Congrats to all of you for getting all 5 questions right and for being chosen in the draw! Enjoy your €200 vouchers! ???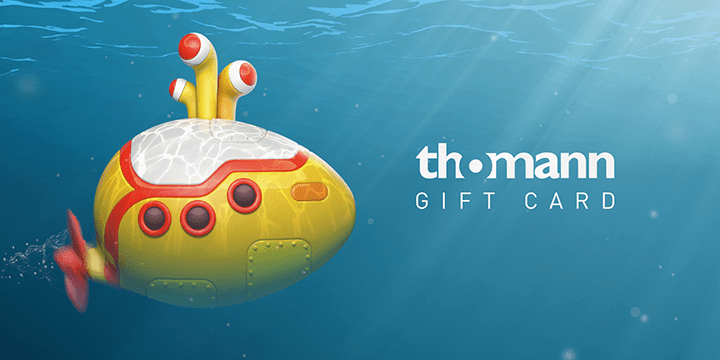 ---
The Easter season is here and we want to celebrate by having a little contest for you! We published a few interesting videos on all of our YouTube channels:
Thomann Music  ?   Thomann Guitars & Basses
Thomann Drum Bash  ?   Thomann Synthesizers
???
We want you to watch them carefully. In the form below we have 5 questions for you. If you can answer them all correctly you will get entered into a draw to win one of 3 Thomann vouchers of €200! Entries will only be accepted until Monday, April 13th at 23:59:59.
? Here are the thumbnail links to all the videos you will need to watch to get the answers ?
???