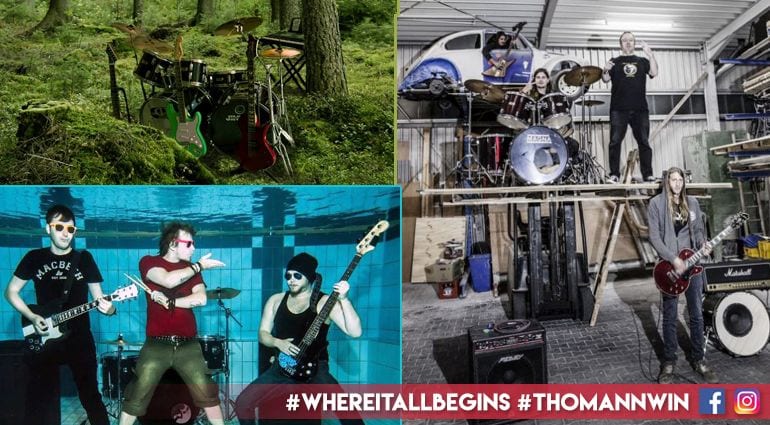 Contest Results #WhereItAllBegins
Contest Results #WhereItAllBegins
WOW! Huge thanks to all participants! We received hundreds and hundreds of fun, crazy, hilarious and creative photos! You're awesome!
In our Photo Contest #WhereItAllBegins, bands and musicians were invited to post an original snapshot of their rehearsal room. And of course, with the chance to win great prizes. Three Thomann vouchers with the value of 250, 150 and 100 euros. Our jury extracted three winners from over 350 amazing submissions and the decision was far from easy!
So without further ado… These are the three winning picks: Congratulations! Enjoy your gift voucher, may it serve you well in enriching your magical room where it all begins! 🙂
1st place
2nd and 3rd place
Here is a selection of photos from which our jury made their choice.
2nd and 3rd prize