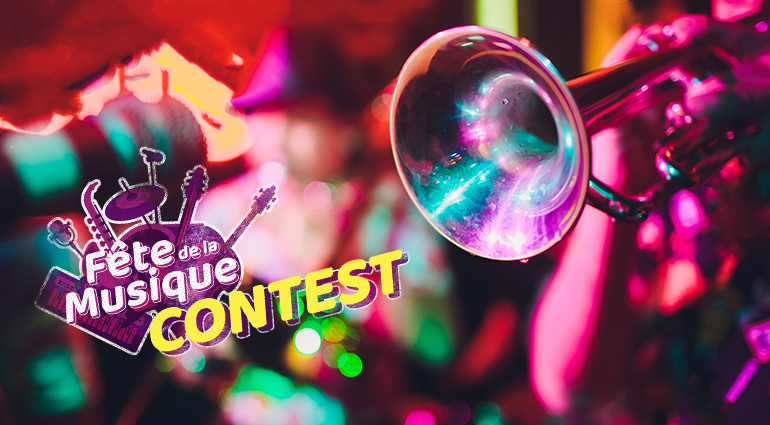 Contest Fête de la musique 2020!
Contest Fête de la musique 2020!
On Sunday the world observes the summer solstice by celebrating one of the best things in life: MUSIC! ??☀️
---
Fête de la Musique ?
This year's Fête de la Musique (also known in English as Make Music Day, MusicDay or World Music Day) will be different from the ones in the past due to the current covid-19 situation. ??
Nonetheless, we will celebrate music at its fullest and with all the passion we're capable of – and you should too, because… you could end up winning a Thomann Voucher, a great opportunity to invest in new instruments or accessories to make even more great music!
But… what should I do? ?
Easy! Celebrate music by… playing some music! Upload a video of you performing something that can be considered music (no restrictions here, music is freedom, be creative!) – either original songs or cover songs – on Facebook or Instagram and use the hashtags #MakeMusicDay and #ThomannWin.
The contest will run From Thursday, June 18th 2020 until Tuesday, June 23th 23:59:59 CEST. Five lucky winners will be announced during the following days privately and publicly on the t.blog, on Instagram and Facebook.
A special jury will pick 5 winners. There won't be a 1st, 2nd or 3rd place type of criteria: we'll choose the most original, creative, funny and charming videos. Do your best to impress us!
Any special requirements? ?
Videos should be uploaded publicly (check your post privacy setting, otherwise we won't be able to find it!) on Facebook or Instagram.
You can find all the Terms & Conditions by clicking HERE.
Prizes ?
Five lucky winners will win a 300€ Thomann voucher each!
That's right, 5 of you will be selected to win! ?
psst: if you haven't done yet, please consider following us on instagram (@thomann.music) and like our Facebook Page to access the best music-related content on the web ?
Good luck! ?