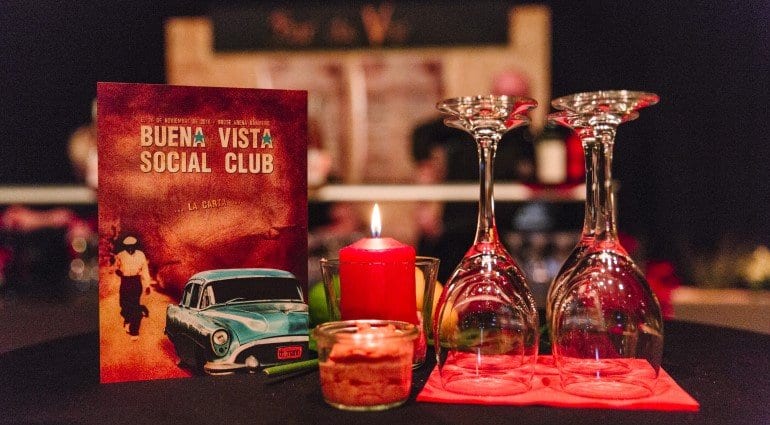 Buena Vista Social Club: Thomann Xmas party
Buena Vista Social Club: Thomann Xmas party
With Christmas approaching, all Thomann's employees were invited for an evening of dinner, drinks and live music at Thomann's annual Xmas party. The Brose Arena in medieval Bamberg, world heritage city close to Treppendorf and Thomann's HQ, once again hosted the much anticipated annual Xmas event. This year with a "Buena Vista Social Club" theme and it certainly didn't disappoint!
Upon entering the venue we were greeted with a Caribbean flair surrounded by decorative tropical plants and rustic Cuban elements taking us right into the Buena Vista Social Club theme of the party. This was accompanied by a variety of bars, serving tropical cocktails, delightful Caribbean delicacies and of course rum and cigars. All the right ingredients to host over 1000 guests while enjoying a relaxed festive atmosphere in Cuban ambiance.
After Mr. Johan Thomann took the stage and officially opened the party with a heartfelt speech, the Caribbean festivities soon commenced with live Cuban sounds throughout the evening, to rock classics in the late night hours, thanks to the amazing live bands.
The Thomann Christmas party was a great opportunity for colleagues from Thomann's various departments and from various different countries to strengthen and create new ties. As some of us here who also work externally, myself included coming over from Croatia, it was such a pleasure to meet my fellow team mates from Germany, France, Spain, Italy and other countries, some of whom I haven't met in person before, although we have been working together on a daily basis online. Getting to know each other better in the light of these events, we are reminded that Thomann is made up of a group of regular people who are simply passionate about music, just like you.
Would you like to come celebrate with us next year? 
Take a look at our job vacancies and send your application now!