Our brand new Download Store
Our brand new Download Store
We now offer a multitude of software, plugins, virtual instruments and sequencers available to download directly on our site!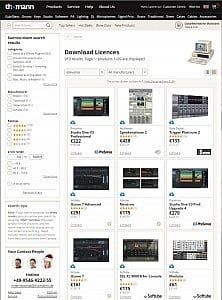 This new feature allows you to download your product immediately after purchase, without having to wait for delivery.
At the moment, we already offer more than 900 products, and more will follow soon. We invite you to browse our online catalog, to find some of the most popular products on the market made by well-known manufacturers such as Sugar Bytes, U-he, Nugen Audio, Xils Lab and Positive Grid!