Billie Eilish's Grammy-winning Gear
Billie Eilish's Grammy-winning Gear
To win a Grammy you surely need to record in a pro studio using top-of-the-line gear and the amount of money you put into the recording is reflected in the amount of attention your music will get… NOT! In fact most producers and musicians would agree that limitations draw the creativity out of you. Think back to your early days of recording with just one cheap mic and a hand-me-down guitar from your brother… Didn't your desire to create just bloom? Often it's the struggle that keeps you focused till something is complete. Just ask Billie Eilish who won 4 Grammy awards this year…
---
Why Billie Eilish?
The fact that she won 4 Grammys at the age of 18 seems like it could be the only reason we're writing this article but it isn't. She's a young, original, current and successful singer-songwriter. But what we respect most about her is that she's a hard-working, ultra-talented artist with a personality to match. Her presence on stage and on camera is so natural and down-to-earth that you immediately want to be her friend. In this article we want to show you how humble her recording setup was for her top tracks…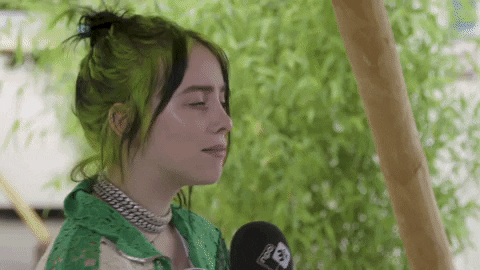 How did she record her hits?
Her debut album When We All Fall Asleep, Where Do We Go? was recorded in a bedroom in her parents' house, with her brother, Finneas O'Connell as the engineer. Billie says that working with her brother is ideal because they've been making music together since they can remember and he is someone she can fully trust. This important connection and Finneas' technical expertise is what got them far, but let's talk gear for a moment. Some of their setup is (or was) affordable, "consumer grade" products such as the Audio-Technica AT2020 condenser mic with which they started. Another essential element is the pair of Yamaha HS 5s , which are the smallest, most affordable version of Yamaha's range of near-field mixing monitors. Because the "Billie Eilish genre" is a variation of commercial pop utilising many electronic sounds a subwoofer is also needed in the mixing process. Billie and Finneas opted for a Yamaha HS8 Studio Subwoofer, an excellent choice to match the HS 5s.
Perhaps the most expensive piece of gear is their USB audio interface, the Universal Audio Apollo 8 Quad, a good investment for the sibling duo, who undoubtedly wanted to get top-quality takes into their iMac with Apple Logic Pro X. Interesting fact: Most of the album was mixed with stock Logic plug-ins!
Incredible! But they must have upgraded since that…
Well, yes. Now that they are pretty famous they have surely treated themselves to a few new-&-improved gadgets. Rumours state that they have upgraded the mic to a Neumann TLM 103, the audio interface to the Universal Audio Apollo x8 and the monitors to the Yamaha HS 8s. Understandably so! Onwards!
You can do it too!
We're not going to guarantee that you win a Grammy, but you can aim high and try your best. As you have learned from this article it's not about gear or money, it's about feeling comfortable to create in a space that suits you and to collaborate with people who you can fully trust. We wish you all the best, be yourself and create despite any limitations you may have. ?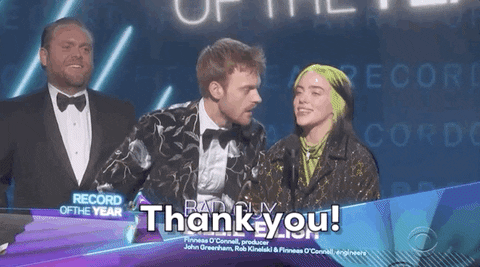 "This is for all the kids who make music in their bedrooms."