Best Apps for Musicians in 2020
Best Apps for Musicians in 2020
It's undeniable that digitization is taking place everywhere. Hardly any area can do without smartphones and other mobile devices, making music is no exception. Creative professionals are not left behind either, making their lives easier on stage, in rehearsals and as songwriters. We've put together some apps for you that make life on the road and in the studio a lot easier:
---
Musyc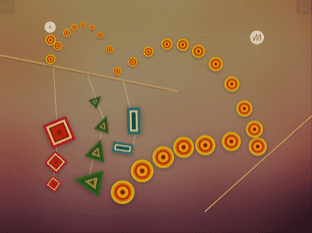 Musyc is a fun music app that turns touching into music. No need for keyboards or partitions. Instead, you simply draw shapes, listen to your compositions and watch the dancing sounds on the display. A total of 88 different instruments are on board, which are divided into 22 groups. Practical features include the 2 effect channels, the physical recorder, the motion recorder and many other functions. Audio recordings can be made in real time. The results can be exported via different channels.
Songwriters Pad
A more than practical helper for songwriting is the app "Songwriters Pad". No wonder, after all it comes from the data transfer specialist Dante. Lyrics, notes and chords can be edited, and very easily. Song blocks can be designed so that, for example, the basics of verse, chorus or bridge do not have to be touched over and over again. Various other functions are integrated, including recording via the record player, with which ideas can be recorded quickly and conveniently.
Download Songwriter's Pad for Android
forScore
forScore is the music reader for the iPad. Its functionalities include much more than just the ability to store sheets, it's a great solution to manage, modify and compose songs. The app is user-friendly, the design is bright and the notes are easy to read. The sheet music can be added as PDF via a Dropbox folder, exchanged via Bluetooth or photographed with the camera. Then the scores can be organized, displayed and edited in different ways.
iBooks / Apple Books

forScore is a great and helpful app, however it costs money. If you have an Apple phone, you can simply download iBooks. The free app lets you save and organise your sheet music as PDF files. You can also save chord lists, lyrics, and guitar tabs. iBooks is compatible with a variety of applications.
Backtrax
With Backtracks, you no longer have to worry about the sound engineer misplacing, forgetting or otherwise messing up your backing tracks. The app stores your playback and other files. All you have to do in the live scenario is plug in your mobile phone and play the tracks. It even has a built-in countdown timer until one track ends and the next begins.
BeatMaker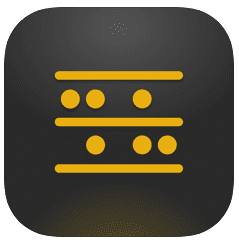 One of the first iOS apps is Beatmaker. It is a sample and MIDI-based music production app. It comes with 16 or 64 pads that can be individually assigned with samples or MIDI notes. The on-screen keyboard or an external MIDI controller can also be used. Now Beatmaker by Intua is already in its third version on the market. Probably the biggest change of the update is that it can be used to control AudioUnit apps.
Metronome/MetroTimer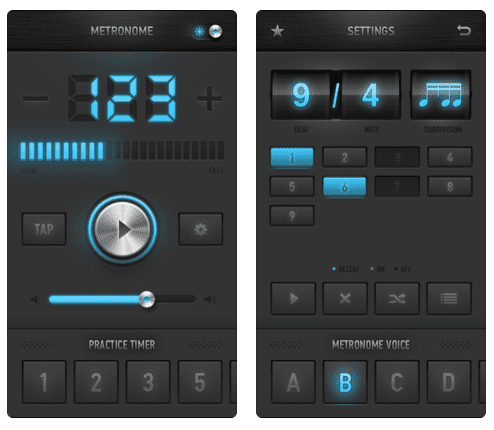 A meanwhile completely common and accordingly simple application of an app is the metronome. If you have forgotten your tempo counter, but now need the correct timing, this is not the slightest problem with the Onyx app Metronome. The app also handles unusual time signatures such as 9/4 or 7/8 time effortlessly. The click output is both acoustic and visual. Never before have we been as "on time" as today.
Download The Metronome by Soundbrenner for Android
Download Metronome for iOS
GarageBand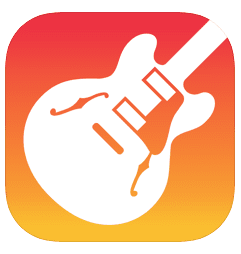 Still the top dog among the music apps is GarageBand. The classic from the brand with the big apple has been around for a few years and is still as up-to-date as ever due to the updates. It's an easy-to-use yet feature-rich app that lets you create full compositions on your mobile phone. In the meantime, there are versions for Windows and Android as well as for iOS. A guarantee for reasonable organization and music creation.
Setlist Helper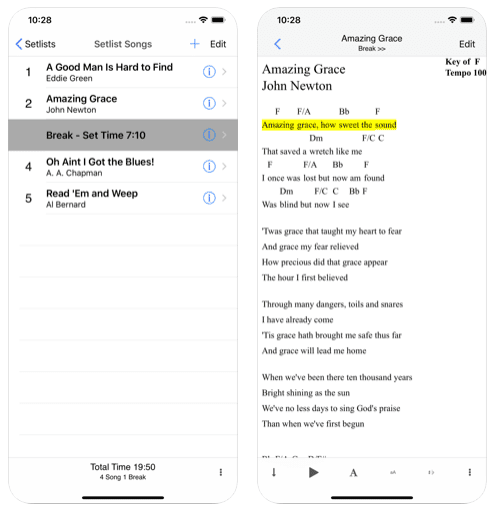 A scenario that is well known to us musicians: The chords are written over texts that have already been printed out. Suddenly it should be in a different key. The wild scribbling with the corresponding confusion takes its course. It's all water under the bridge, we've been digital for a long time. A reasonably working app is "Setlist Helper", a useful tool for every musician. Easy to use and also a good support for live performances.
Setlist-Helper can create setlists, integrate audio and video files and automatically scroll the screen. Chordpro files can be imported directly as well as PDF, IMG, DOC, DOCX and RTF formats. Passages can be transferred from a word processor by copy and paste. There are various other functions.
Download SetList Helper for Android
---
We hope this article was helpful for you and your band! What other apps have you been using? Please let us know in the comments, we'd love to learn about more great apps! Happy music making!