vince @ t.blog
Vincent started frequenting music shops at age eight. Picking up the Bass and Guitar followed not long after, as did bands. His love for music, from Sixties Pop and Soul to AnarchoPunk and Death Metal has only deepened with the years. He still regularly plays at Jam sessions, from Berlin to Cambodia.
| | |
| --- | --- |
| First Instrument: | G&L L-1000 Bassguitar and 60s Gibson SG (lucky!) |
| First Band: | The Adventitious |
How did you start getting involved with music?
For that I can thank my mom, when i was a toddler she was taking classes in Spanish Guitar and singing, I walked into the room with a bunch of keys and started dancing and playing the rhythm with the keys. Later on there were always quite some instruments in our house, thanks to a generous musician stepfather. From Congas to Pianos to a Double bass or Roland drummachines.
Do you still play live these days and what does your current setup look like?
For sure. I sometimes play in Skabands but more than that I play at Jamsessions. Bass, Guitar, Drumming, or Singing, it does not matter! I just like to play and try to get better. At the moment i am playing on a Cherry Red Benton Strat (ST-20HSS CA) with a Humbucker. Amazing Guitar and affordable so i don't worry if someone needs to borrow it during a Jam and i can get any tone i need, to play everything from Metal to Jazz. I also own a Harley Benton semi-acoustic Travel Guitar, a H.B. Bassguitar and an Aria semi-acoustic.
What was the first Concert, you went to?
I think it was Michael Jackson during his 'Bad' Tour, when i was about 11 years old, went with mom. Jackson is no longer my taste but as a musician i will always have a big respect for an entertainer that provides a ridiculously good live show.
…and the best Live-Show you saw?
Many, but Suicidal Tendencies, Inner Terrestrials, The Oh Sees and Aux Raus are a few that really lodged themselves in my memory. Shows where everyone goes totally crazy but there is always a super friendly moshpit and everyone there sports a huge smile. Shows where everyone, including myself, are actually encouraged by the band to dance along on the Stage and to Stagedive a bunch of times.
How did you end up working for Thomann?
About four years ago it began with some translations for my brother, who also works in the music biz. I soon was doing a lot of translations including things that needed doing rightaway, descriptions of products and more. The last few years I have kept busy with helping a team of Dutch musicians/translators as well as training a new team of English musicians/translators in order to make sure that all the products on both webshops have descriptions that are as perfect as they can be, as well as other tasks. I honestly love working for Thomann!
Which musicians do you consider among the greats and why?
Iggy Pop! Nobody else has had his enduring influence on punk and rock and still destroys any liveshow he does, decades later. The Pixies, The Cure, The Specials, Operation Ivy. They all too continue to have a massive influence, are super original and excel at playing live.
written by vince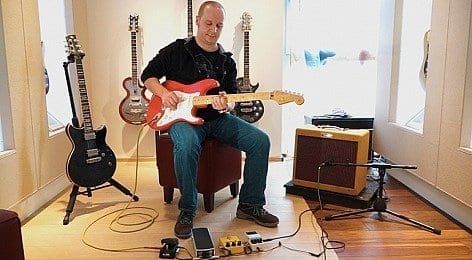 Today we explain how you can get that instantly recognizable and twangy sound that has made Mark Knopfler and Dire Straits so famous!
vince
on 11. February 2016
The cleaning and maintenance of your fretboard is important! This is especially true in the case of unvarnished Palisander (Rosewood) fretboards, today we give some tips ...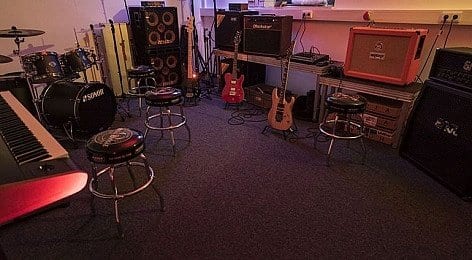 vince
on 9. February 2016
A practice room can be an unpleasant, impractical mess, or it can be an amazing hangout and inspiring spot. Today we share tips & items that will improve your band's practice ...
vince
on 4. February 2016
Want to sound like your Guitar-hero? That is possible! Today we explain one setup to recreate the famous Brian Mays sound.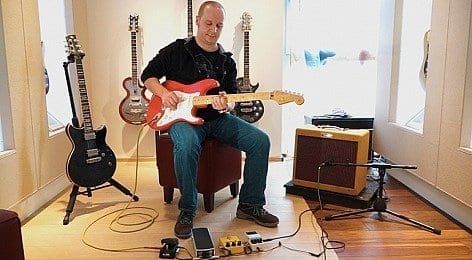 Today we explain how you can get that instantly recognizable and twangy sound that has made Mark Knopfler and Dire Straits so famous!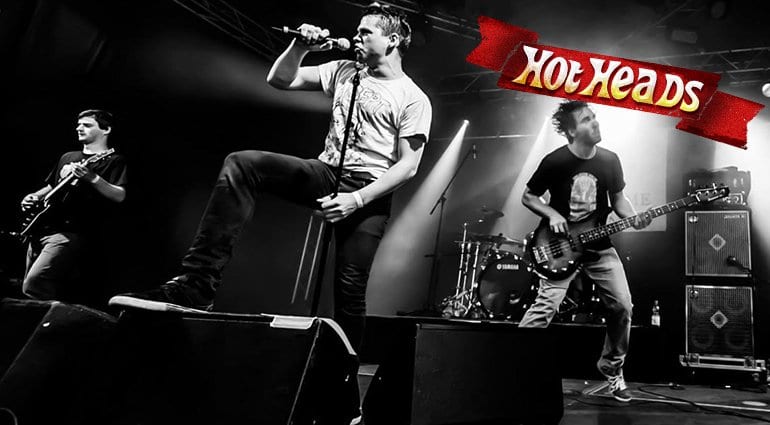 vince
on 29. January 2016
You have probably seen him in our online videos: our Hot Head Oscar from the Guitar-department.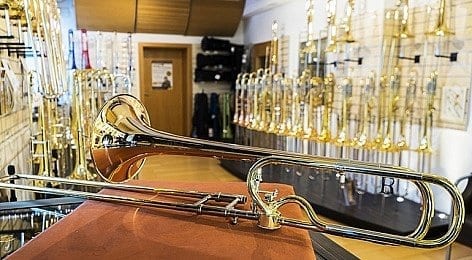 vince
on 21. January 2016
High-Class-Trombones made by hand in England: that is the concept of Michael Rath and it results in greatness!
vince
on 20. January 2016
Nowadays so much is possible in terms of changing the vocals in any desired manner, but how does one accomplish that live and in real time?
vince
on 14. January 2016
Which guitar has won the Harley Benton Kit Contest? This and more will be revealed in this blog article! ;-)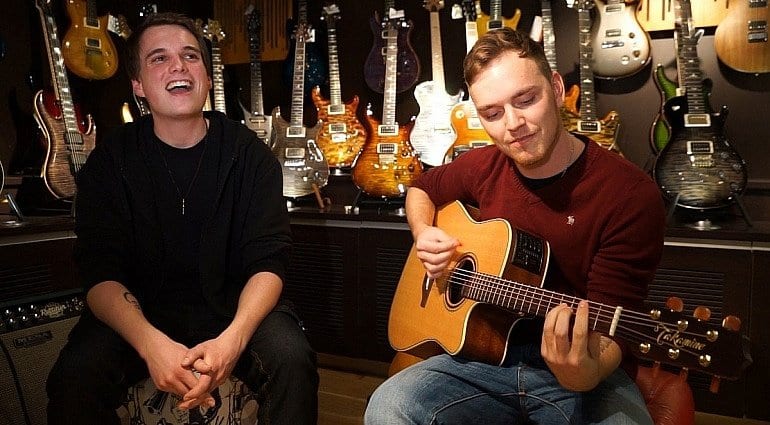 vince
on 12. January 2016
In December the Songwriter LAMA won the final of our X-Mas Song Contest 2015. Everything he experienced in Treppendorf at Thomann can be seen here …