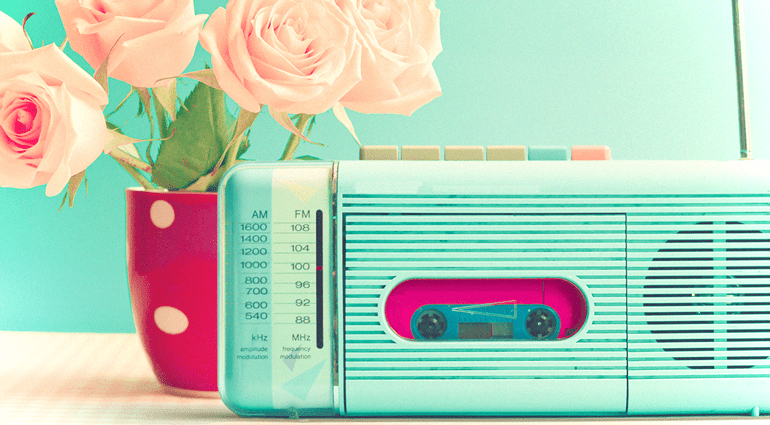 8 of the best Mother's Day songs for your playlist
8 of the best Mother's Day songs for your playlist
---
1. Good Charlotte – "Thank You Mom"
As a song for the mothers of this world, Good Charlotte's track already says it in its title. It is a big declaration of love from Joel Reuben Madden and his band. It's a song about love and deep understanding, It's about eternal gratitude. "Thank You Mom" ​​is highly emotional and composed with a large portion of longing. "(…) There is nothing I would not do to say these words to you."
---
2. Christina Aguilera – "Oh Mother"
Actually, "Oh Mother" is an accusatory song that deals with the violence of the father. At the same time, however, it is also a song about the unshakable bond between mother and daughter; the mother who fought like a lioness with much suffering for the life and survival of her children. In her words, Christina Aguilera thanks her mother for everything she has done and is still doing. "(…) Mother don't look back because he will never hurt us again."
---
3. Bruce Springsteen – "The Wish"
In "The Wish" the Boss tells an enchanting story of a little boy who stands with his mother shivering in the cold in front of the window of a run-down music store, whereupon a brand-new Japanese guitar later lies under the Christmas tree. He tells of how his mother always protected him in rough times. It is the story of his life, it is the desire for time, time together.
---
4. Spice Girls – "Mom"
Often the mother is only understood years later. Kids rebel because they need to push boundaries and explore. The mother understands that. And eventually they see the world through the mother's eyes and realize that everything the mother ever said was right and important. And for many, despite all the ups and downs, she is their best friend throughout their lives. Just like for the Spice Girls, "Mama, I love you, Mama, my friend".
---
5. Elvis Presley – "Mama Liked the Roses"
A special homage with the memory of the mother, who unfortunately is no longer with us, for the dear person who shaped the family and the way of life, is the song "Mama Liked the Roses" by Elvis, the eternal King of Rock'n'Roll. The mother liked the roses in a special way, she decorated the rooms with them and also pressed one between the pages of the family Bible.
---
6. Ashanti – "Mother"
Ashanti, who started singing at the age of six as the daughter of a dance teacher and signed her first record deal at 14, clearly knows what she owes her mother. In "Mother" she finds impressively touching words, telling of unconditional and self-sacrificing love; of how her mother always protected her and gave her all, every time she was in need. It is a thank you that goes very, very deep.
---
Mr. T – "Treat Your Mother Right."
Not shallow, abstract or melodramatic at all, Mr. T gets straight to the point with his message in "Treat Your Mother Right". As usual, he doesn't speak through metaphors, but very concretely and down to earth about the pain of childbirth, about the fact that his mother always made sure that he had something to eat. And also quite self-reflecting on the wrinkles and worries he left on his mother's face when he stayed away for a long time. His unmistakable message: "Treat your mothers kindly!".
---
8. Heintje – "Mom"
Would you like a little throwback to German pop and chanson history for Mother's Day? At the end of 1967 – and many years later – mothers in Germany, in particular, were delighted and moved to tears when the then 11-year-old Dutch child star Heintje sang the song "Mama" with his nice and clear voice. It became the best-selling single in Germany in 1968. So just take a breath and sing along: "(…) Mom, you shouldn't cry for your boy."
---
💐 We wish all mothers a wonderful day and nothing but the best. After all, this extraordinary connection between mothers and children is not limited to one day, but is omnipresent at all times. Feel free to tell us which songs you musically spoil your mother with. Hopefully we were able to inspire some of you with this article. 🌷