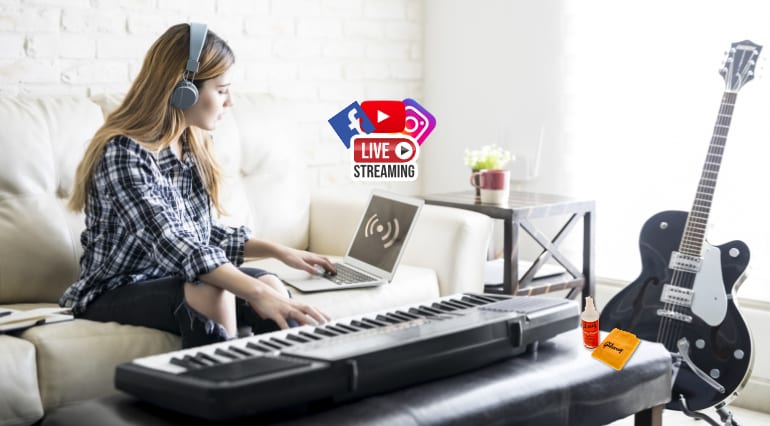 10 Things Musicians Can Do At Home
10 Things Musicians Can Do At Home
COVID-19, the coronavirus that is affecting us all these days is keeping many people locked indoors for days on end. This is the right thing to do in order to contain the virus and stop it from spreading. Musicians are lucky because they will never get bored, there is always something to learn or accomplish as a musician. We've compiled a short list of ideas that will keep you busy (and optimistic) during these difficult times…
#MusicNeverStops
---
1) Finish unfinished songs
If you compose your own songs you surely have a computer or hard drive with at least a few (maybe hundreds) of ideas and demos recorded which are unfinished. You tell yourself regularly, "I have to finish that song, I'll do it next weekend" and then you never get around to it. Well, now is the time to dig up all those old files, relearn the parts and develop or finish the recordings (tracking, editing, mixing, mastering).

2) Practice new techniques
Whatever instrument you play, or if you sing, there are surely techniques you haven't tried or perfected yet. Now is the time to expand you skillset and your musical horizons. Watch some YouTube tutorials or dust off that old music book, you're bound to find something that tickles your fancy.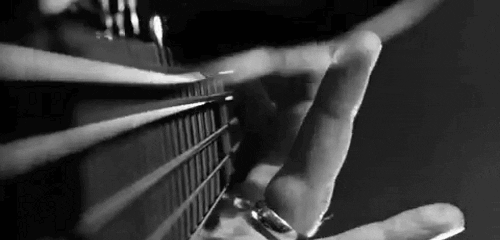 3) Experiment with new ideas or methods
Are you a purist who wants to only play acoustic instruments and nothing beyond that? Why not attempt something outside of your comfort zone these days in order to become a more "modern" or well-rounded musician? Try a midi controller and record something electronic, or how about creating your first beat ever using your favourite DAW or a drum machine? Perhaps now's the time to experiment…
4) Start a new project or (online) band
Well, how will I do that if I have to stay locked indoors? One word: Internet. This day in age it's easy to collaborate with others online, send each other files through Dropbox or WeTransfer and add to each other's compositions, sing harmonies on someone else's lead vocals, add a lead guitar track, program or record a drum beat or a bass line. The sky's the limit, try it!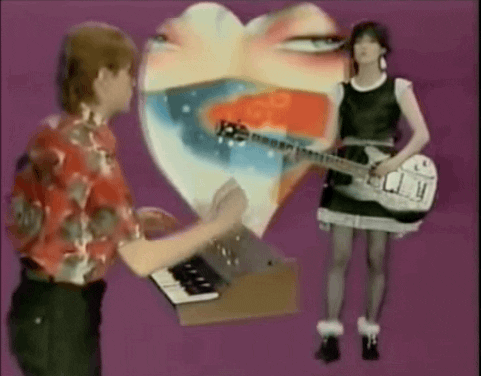 5) Clean all your gear & instruments
Not only is this a wise thing to do if you've been playing and going outside in the last couple of weeks, but it's also a satisfying task that we rarely get around to doing. Seeing your gear shine as if it's brand new is a great feeling that may even motivate you to play or compose more frequently.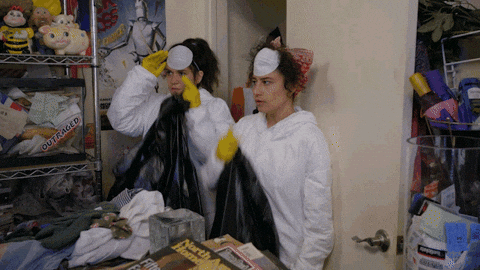 6) Learn about musicians or bands
We've all heard of legendary music documentaries or very well-written biographies of famous musicians. Not to mention the thousands of online resources which feature articles on all sorts of musical topics (see our Hit the Tone article series for instance). This could be a good opportunity to really get into one (or more) of them and expand your knowledge about your favourite artists, bands or musical topics.
7) Livestream an in-house concert
Any gigs that you have planned in the next couple (or several) weeks will most likely be cancelled due to the virus and restrictions on group gatherings. But don't fret, it's easier than ever to make this happen online, to a remote audience. You can do this with popular platforms like Facebook and Instagram through their live video streaming features. Give it a try! Do some promotion on your social media channels beforehand and see what kind of a "virtual turnout" you can accomplish.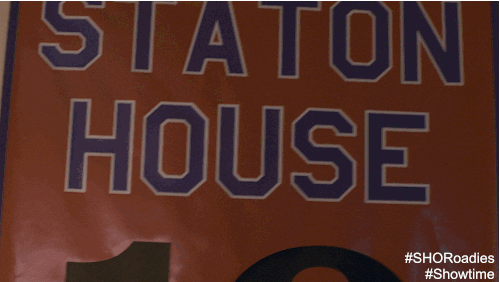 8) Learn a completely new instrument
This can only be possible if you can find another instrument in your home or if you order one online. Dust off that old ukulele sitting in the corner, which, up until now, served solely as a living room decoration. Dig up 1990s keyboard, which you haven't touched in decades and learn a full song on it. Maybe that harmonica set, which was a gift and which you have not even tried yet, deserves some love these days. Seize the opportunity, expand your musical mind and learn some new skills (e-learning is also a great option).
9) Get feedback on your music from your cohabitant(s)
These days spent at home could be a good opportunity to get an honest opinion from your partner or family members (or whoever you live with) about your music or music playing. You could give a private concert to them and see what they think or have a focused listening session of your latest recording or album. Their opinion counts and sometimes ordinary life is too hectic to stop and give proper feedback.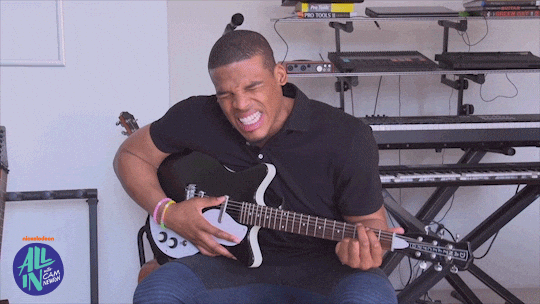 10) Start a balcony jam session
Without getting too close to your neighbours, why not organise a balcony jam session or sing-along with them. Create a Whatsapp group with people you know on the block, set a date and time and choose a song for everyone to practice beforehand. Without technically leaving your home you can create a sense of community and happiness around you. Check out what many Italians have been doing at this link.
---
For more ideas, check out this article from Porch: