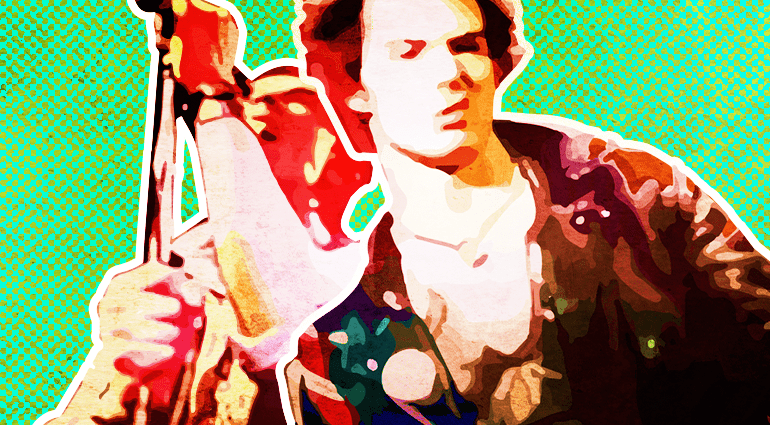 What is punk? Is it a lifestyle, an attitude or simply a musical genre? I don't know anyone who would say the latter… Many would argue that it can't be one without the other. In a nutshell: a punk never stops questioning the status quo and with their questioning comes rebellion and a certain attitude against the way the majority behaves and thinks. This can be seen in every aspect of a punk's life: nonconformist in fashion, hairstyle, manners and language. And let's not forget the most powerful one: musical style. Punk music, by definition, is quite broad and diverse with its creators always striving to be different and the least conforming (even to a musical genre) as they can! This article talks about 10 songs that simply can't be missed under the umbrella term "punk"…
---
I Wanna Be Your Dog – The Stooges
The Iggy Pop-led group The Stooges hit the stages and airwaves harder than anyone had expected in 1969. A far cry from the flower-power-pop that dominated the late '60s USA scene, I Wanna Be Your Dog was a shock that some say may have started the punk rock genre. Have a listen for yourself.
Anarchy in the UK – Sex Pistols
Anarchy in the U.K. by English punk rockers the Sex Pistols was released as the band's debut single on 26 November 1976 and was later featured on their album Never Mind the Bollocks, Here's the Sex Pistols. Johnny Rotten and co. really brought it with this visceral number, so much that Rolling Stone Magazine now includes as number 56 in their Top 500 songs of all time.
Blitzkrieg Bop – The Ramones
In the same year, on the other side of the pond, in NYC to be precise, four mop tops were creating quite the ruckus at the famous club CBGB. The Ramones' hit Blitzkrieg Bob is not to be missed on this list with its infectious, and somewhat-feelgood, energy and fist-pumping refrain. "Hey ho, let's go!"
California Über Alles – Dead Kennedys
The Dead Kennedys' debut single was released in June 1979 and is a politically-charged, high tempo explosion with hints of surf and military music. Jello Biafra's menacing vocals draw you in… you never know what he'll say next!
I Against I – Bad Brains
The energy in Washington, DC's Bad Brains' songs is next level. Imagine seeing this live, with fast tempos and the unpredictable, and ultra-tight, rhythm changes the mosh pit surely went wild. "I Against I" illustrates this well…
Waiting Room – Fugazi
When Minor Threat, Washington, DC's legendary hardcore punk band, dissolved frontman Ian MacKaye started a new project called Fugazi and things took off. Waiting Room, which was initially released on their debut EP, was written about the importance of waiting for the right people and the right time for things to unfold properly. Perhaps a nod to the mistakes that Ian made with his former band.
Minor Threat – Minor Threat
You probably saw it coming because of the previous song in the list… This is punk at its purest, recorded in 1981, it's an anthem for the punk attitude on life. "Early to finish, I was late to start / I might be an adult, but I'm a minor at heart". The song's lyrics encourage acting the age you feel, not how society expects you to act.
Time Bomb – Rancid
In the '90s Tim Armstrong and his band Rancid brought punk to the mainstream with hits like "Time Bomb" and showed the world the connection between punk, reggae and ska. Its tight rhythm will surely make you shuffle your feet.
Self Esteem – The Offspring
Any '90s kid will recognise this song as the epitomy of '90s pop punk, it was all over the radio and, even though that doesn't sound very punk, it rightly deserved to be. For a punk song it's infectiously catchy and has all the right hooks to keep you locked in till the end.
Longview – Green Day
Green Day can't be missing from a list that also has The Offspring. In 1994, Green Day had its major label debut with their iconic album Dookie. Alongside more poppy hits like Basket Case and When I Come Around the song Longview always hit more deeply with its punk angst and rebellious lyrics.
---
This list is by no means complete. Punk is way too rich and broad to be summarised in a short blog article. All the many subgenres and decades of punk have their gems. We want to read about your favourites in the comments section. Let us know!