8. Software Plug-in Processing
Software plug-ins now offer digital signal processing for both dynamics and EQ, allowing amongst other things, the targeting of very narrow frequency bands, not possible with analogue hardware – an ideal tool for detailed adjustment of specific areas of a mix. With software, also comes more comprehensive visual displays, very fine parameter adjustment, frequency response curves and gain/peak metering. A big advantage of plug-ins is that they are integrated into the host application, and so usually allow you to store your settings for later recall in other projects, and even to automate their parameters, which of course can all be saved along with the song file.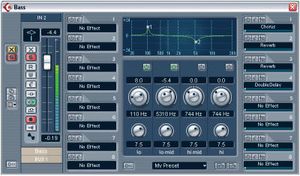 All of today's major sequencing programs provide some facility for mixing down your song's audio tracks along with their software instrument tracks, and to then save the result as a stereo audio file on your computer's hard disk. Mastering plug-ins can be inserted across the software mixer's master fader to process the final mix, and are often included with the package. These can be supplemented by a large range of third party VST, Audio Unit or RTAS plug-ins, which are often sold as 'Mastering Bundles' including multiband EQ, dynamics processing and stereo enhancement.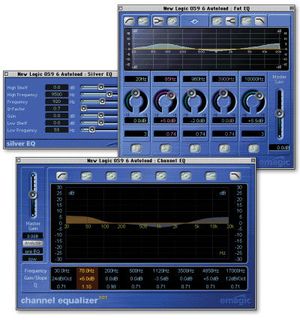 Mastering overview