Email addresses and extensions
As a Thomann customer you can reach our departments, specialists, and administration by phone or via email.
Here is a list of the email addresses and phone numbers all our departments.
Opening hours
Customer number for inquiries
Thank you for understanding that we can only respond to inquiries within our working hours
Please have your customer number ready before you call us. In most cases, this will allow us to help you more efficiently.
Specialist departments
Service & After Sales
Further contacts
All lines busy?
Sometimes all 90 telephone lines can be busy! No problem, just call our front desk on +49-9546-9223-55 and leave your telephone number to request a call-back.
This is what it looks like in our International Service Center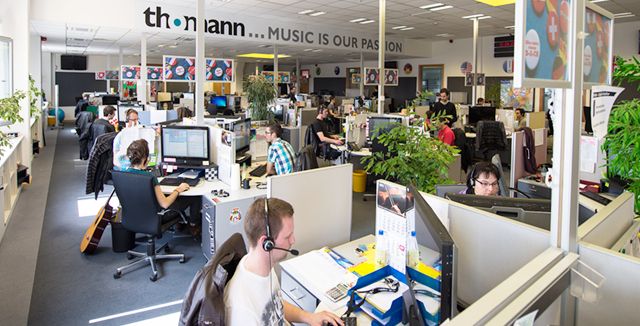 How would you rate this page?